Voice Broadcasting
Automatic Call Distribution
Telecommuting Software
Voice Recording Software
Predictive Dialer
Business Phone Systems
Office Phone Systems
Phone Software
Softphone IVR System
Computer Phone Software
Softphone Phone System
Emergency Broadcast Systems
Emergency Communications


Automated Phone Survey Software
Customer Survey Software
Church Events Announcements
School Alert Service
Digital Phone Systems
Collection Predictive Dialer
Debt Collection Software
Human Resources Software
Financial Services Marketing
Mortgage Software
Mortgage Calculator
Mortgage Leads
Call Centers
Marketing Leads
Real Estate Leads
Insurance Lead Providers
Fund Raising By Phone
Store Locator Phone Service
Insurance Marketing Leads
Insurance Software Solutions
Mortgage Marketing
Political Call System
Political Activism
Real Estate Marketing
Real Estate Marketing Tools
Real Estate Software
Real Estate Listings
Reminder System

Information
Customer Survey
IVR Phone Surveys
Touchphone Surveys
Phone Survey Software
Customer Surveys
IVR Call
Clinical IVR
Employee Opinion Survey
Automatic Surveys
Salary Survey
Customer Satisfaction Survey
Customer Service Surveys Opinion Survey
Automated IVR Survey
Political Survey
Marketing Survey
Consumer Survey
Automatic Survey
Survey Dialers
Phone Surveying
Automatic IVR Surveys
IVR Survey Software
Survey Autodialer
Market Research Survey



<! ************** MAIN BODY ************************************************>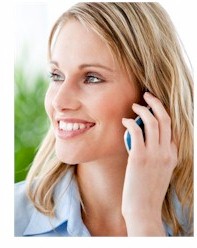 Automated Customer Surveys
Technology from Database Systems Corp. lets you develop IVR survey applications using our interactive voice response IVR solutions. Surveys can be initiated by outbound phone calls or can be a response to callers. Using our PACER and WIZARD phone systems with the Smart Message Dialer and survey software, we can call your survey prospects and play a highly focused and custom greeting. We then can give your survey audience the option to take your survey or even talk with a representative, leave a voice message, hear additional information, or simply decline to participate in the survey. The survey can accept touchphone response or can record each question response for later analysis. To view more information regarding our automated phone applications, please visit our Automatic Phone Survey solution web page.

The following is an article relating to automated survey techniques and products and services in our business.



Changing Customer Satisfaction Tracking Questionnaire



The Business Research Lab

When Should Changes Be Made to a Customer Satisfaction Tracking Questionnaire?

In establishing a customer satisfaction tracking system, among other things, some of the usual goals are to:
Measure customer satisfaction,
Monitor changes in satisfaction,
Measure performance on attributes (product and service characteristics) that affect satisfaction,
Monitor changes in performance.
So what do you do when you find something about the questionnaire that you want to change? How can you monitor something if you change the way you measure it? Let's examine this issue a bit more closely.
The Argument in Favor of Keeping the Questionnaire Unchanged Is:
In a "tracking" program, the user of the data may be hesitant to change the questionnaire used in the program, since data will then be difficult to trend. (Note the use of the word "difficult," rather than "impossible.")
The Arguments in Favor of Changing the Questionnaire When Necessary Are:
Customer expectations are constantly changing, so what satisfies a customer at one point in time may not satisfy him at some later date.
As you improve your service levels on some customer satisfaction "attributes," you will change customer expectations on the remaining attributes. This is akin to saying that when you fix something, something else that didn't look too bad to start with suddenly doesn't look so good. You may need more detail on the "new" items in need of improvement to properly measure progress toward improvement.
If you offer new products, services, or delivery channels, you will need to measure satisfaction with those areas.
If you change your training program to encourage specific employee behaviors, you will want to consider adding questions to the tracking questionnaire to measure the extent to which customers perceive these desired behaviors.
You may think of something you should have been measuring in the first place, but just forgot.
You may decide to try to improve your response rate by shortening the questionnaire.
So, What Should I Do?
Outlined above are compelling reasons to consider changing a customer satisfaction tracking questionnaire from time to time. You may want to save up a few changes and make them all at once. No matter when you decide to make the changes, you will want to have some consistency with previous questionnaires. Try to keep key measurement questions, such as overall satisfaction, unchanged.

If you think of a better way to word a question, you might want to include both the old question and its replacement for a couple of time periods. By mathematically modeling the relationship between the new question's responses and the old question's responses in the same time period, you can estimate what the answers to the new question would have been in earlier time periods.

Perhaps most important, always look for ways to change and improve a tracking questionnaire. To not do so is to risk falling behind the competition. <! *************** END OF MAIN *******************************************>


---