IVR Outsourcing
Voice Messaging
Telecommuting Software
Voice Recording Software
Predictive Dialer
Business Phone Systems
Softphone


Customer Survey Software
Church Announcements and Events
Appointment Reminder Service
Collections Predictive Dialers
Human Resources Software
Contact Congress
Reminder System

Information
IVR Phone Surveys
Phone Survey Software
Customer Surveys
IVR Call
Clinical IVR
Employee Opinion Survey
Automatic Surveys
Salary Survey
Customer Satisfaction Survey
Customer Service Surveys Opinion Survey
IVR Poll
Automated Polls
Touchphone Surveys
Automated IVR Survey
Political Survey
Marketing Survey
Consumer Survey
Automated Surveys
Survey Generator Survey Dialers
Phone Surveying
Automatic IVR Surveys
IVR Survey Software
Survey Autodialer
Market Research Survey


Phone Surveys Using IVR Technology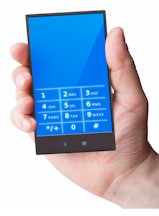 Database Systems Corp. is a leading provider of contact center phone systems integrated with computer telephony software.

With our advanced technology, we can develop your IVR phone survey applications using our interactive voice response IVR solutions. Automated surveys can be initiated by outbound phone calls or can be a response to callers.

Using our telephony based survey dialer phone systems and IVR survey phone software, we can contact your survey prospects and play a highly focused and custom greeting. We then can give your survey audience the option to take your survey or even talk with a representative, leave a voice message, hear additional information, or simply decline to participate in the survey.

The telephone surveys can accept touchphone response or can record each question response for later analysis.


---
Customer Profile - Medtronic

"Medtronic is the world leader in medical technology providing lifelong solutions for people with chronic disease. Medtronic offers products, therapies and services that enhance or extend the lives of millions of people. Each year, 5 million patients benefit from Medtronic's technology which is used to treat conditions such as diabetes, heart disease, neurological disorders, and vascular illnesses." - www.medtronic

Medtronic selected Database Systems Corp. to provide an automatic phone survey for its employees. Medtronic employees take this survey at their schedule by calling an 800 number hosted at our call center. This service is available 24 hours a day, seven days a week.

Employees enter an identification number on the phone keypad and listen to the current week's medical process or procedure. Employees then answers several questions to ensure that the training and information is properly understood. This entire procedure is performed automatically over the phone using touch phone key responses.
---
Phone Survey Features
Our automated call survey software and phone system provides you with a highly customizable solution for your phone survey needs. Our staff can develop your surveys quickly and at an affordable price. If you wish to develop these surveys yourself, we provide the training and tools to accomplish this. Here are just a few of the features that make our phone survey software stand out from the rest.
Unlimited Phone Questions & Responses
Unlimited Phone Menu Branching
Multiple Language Support
Text To Voice Data Question Insertion
Randomized Telephone Survey Questions
Unlimited Recorded Keypad Responses
Unlimited Recorded Voice Responses
Customized Summary Reports
Survey Question Time-out Feature
Transfer Respondent To a Live Representative
Types of Automatic Survey Phone Campaigns
Inbound IVR Surveys - This is the most common use of automated phone service for survey applications. Typically an 800 number is published and the caller is directed to respond to questions by pressing phone keys. Respondents can likewise leave recorded answers to survey questions. Finally, the call can be transferred to an agent if the survey requires individual respondent attention. This method relieves your survey representatives from the tedium of asking repetitive questions with simple responses.

The remaining types of surveys relate to outbound calling campaigns.


Automatic Phone Dialing - This traditional method of calling dials a number from a phone list when a telephone survey taker is available to make a call. When the number is dialed, the phone system transfers the call to your survey representative. This method simply relieves your survey representatives from the tedium of manually dialing calls. This type of calling is appropriate when your survey is more complex and needs more detailed explanation and personal interaction.



Message Broadcasting - This is another method of calling where the phone system dials from a list and plays a pre-recorded message either to an individual or to an answering machine. A survey taker is not required. This technique could be useful when you wish to inform a potential candidate of a survey, or to provide instructions on how to contact your organization to participate in the survey.



Voice Message Broadcasting and Touchphone Response (IVR Surveys) - This method expands the prior message broadcasting technique by playing a message that gives the survey candidate options from which to select. Using touchphone responses such as "Press 1 for...", options could be the survey itself and the option of leaving a voice message, or speaking with a survey representative. A different message can be left on an answering machine. This is ideally suited for customer satisfaction surveys.



Predictive Dialing with IVR Surveys - Predictive dialing is very similar to automatic dialing, except the phone system dials several numbers ahead to reduce the amount of wait time between calls that your survey representatives handle. This greatly increases your survey representative's productivity, but may lead to lost calls because the survey auto dialer contacts an individual when no survey taker is available.



"Smart" Message Dialing - This type of calling campaign blends voice message broadcasting with predictive dialing and can produce very productive results. Messages are played to survey call candidates, and if the individual expresses an interest in taking your survey, the call can be transferred immediately to one of your home survey representatives. A separate phone message can be left on an answering machine.



Database Systems can provide any type of calling program required by your organization and can even blend several types using our survey autodialer to determine what works best for your specific marketing survey program.
Outsource Your Phone Survey Applications At Our Call Center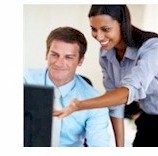 Database Systems Corp. can provide your organization with a complete turnkey IVR application and survey phone system with IVR surveys. But you can also outsource your marketing projects at very affordable rates through our call center. Using our phone dialer and your survey representatives, you can enjoy the benefits of this latest technology without the investment of phone equipment and support personnel.

This "TRY BEFORE YOU BUY" option lets you experience the results we know you can achieve through automation. Contact DSC today for a free quote.
Phone Surveyers Working From Home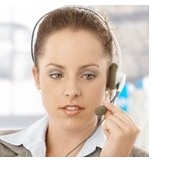 An important benefit of today's telecommunication advancement is the ability for your employees to work from home. Database Systems Corp. has developed a family of telecom products that promote this capability.

Using our advance survey phone system and software, your organization and employees can enjoy the benefits of working at home. Your employee base can be significantly expanded with the addition of work at home surveyers and analysts. The economic savings and environmental advantages are significant.
Automated Phone Survey Benefits
Consistent Greeting and Survey Presentation
Inbound Surveys and Outbound Surveys
Maximized Survey Productivity
Process Automated IVR Phone Surveys
Enhanced Cost Savings!
Improved Control of Survey Prospects and Process
Efficient Use of Resources
Expanded Information Capability
Contact Database Systems Corp. Today
Contact DSC to learn more about our automated phone survey software and ivr survey autodialer.