IVR Outsourcing
Voice Messaging
Automated Call Distribution
Telecommuting Software
Window On the Web
Call Center Monitoring Software
Predictive Dialer
Softphone

Information
Call Center Monitoring Software
Call Monitoring Systems
Call Center Recording
Voice Recording
Voice Logging
Call Recording
Church Membership
Church Volunteers
Church Messenger
Church Events
Welcome Church
Church Meetings
Church Programs
Church Phone Tree
School Phone Service
Predictive Dialer Software
Call Logging
Business Phone System
Telemarketing Autodialer
Virtual PBX Phone System
Computer Telephony Integration
Voice Broadcasting
Telephony Phone Software
IVR Outsourcing
Hosted IVR
IVR Hosting
ACD Systems
Call Recording
Direct Response Marketing
Voice/Text Messages Text To Speech Virtual Call Centers
Contact Center Solution
Auto Dialers
CTI Software
Direct Marketing Software
Window On the Web
Telecommuting Software
Insurance Leads
Insurance Marketing
Store Locator Service
Real Estate Marketing
Reminder System



Voice Logging and Call Recording Systems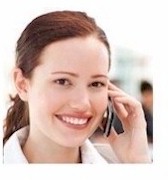 The PACER and WIZARD phone systems are designed to be complete call center solutions. Features include call center recording, predictive dialing, automatic call distribution (ACD), and interactive voice response (IVR). Call center recording and voice logging can be an invaluable feature in your call center, helping you monitor agent performance while performing quality assurance tasks. Order entry verification and confirmation can be easily accomplished when your calls are recorded. Digital message recording is also another means or media for your customers to communicate with you. Database Systems Corp. introduced its Digital Call Recording and Retrieval System (DRRS) to enhance your call center performance by providing you with all of these recording functions. Together with our CRM and CTI products, Database can provide you with a total solution.

Using our PACER call recording feature, call centers now have the ability to record and retrieve phone conversations in real time. Administrators can selectively record specific agents, all agents, certain campaigns, randomly, or even provide an agent with the ability to record on demand. Additionally, the recording option can be customized to meet virtually any set of business rules. Finally, since our digital call recording system was developed by DSC, support is performed by just one vendor, not many.

Contact DSC for a FREE analysis and quote and to learn more about our voice recording solutions.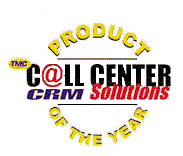 Recording / Call Monitoring In CRM Applications
The PACER call logging system is fully integrated with our award winning CRM Software, TELEMATION. Call recording is one of many features available within this product. Complete contact management, call history, order entry, literature fulfillment and call logging are just a few of the applications that can be managed using this call center software system. Telemation campaigns can be developed with call recording enabled on a campaign wide basis as well as per individual agent. Plus Telemation lets you monitor in real time both calls and the data that appears on each agent's window. You can even coach the agent while a client is on the phone, with or without the client being aware of this process.
IVR and Voice Broadcast Recording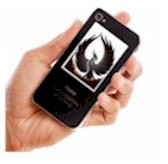 Besides recording two way conversations during a normal call center phone interaction, the PACER call recording system can be used to record simple messages left by callers. Likewise, with our voice broadcast system, the contacted party can be prompted to leave a recorded message after listening to a message left by the PACER IVR phone system. This message recording feature greatly improves the productivity of your call center agents while adding flexibility to your calling campaigns.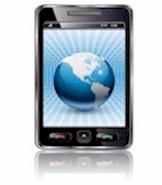 Embed Call Recording In Your Applications
Recording and call monitoring features have been added to our Computer Telephony (CTI) Softphone and API library, allowing application programmers to embed call recording and retrieval features in existing PC, Linux/Unix, or Web applications. Call recording can now be a standard feature within any existing application that requires a phone interface. You can obtain more information about this product by visiting our CTI Software web page.



Monitor Remote Agents with Voice Logging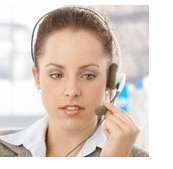 An important benefit of today's telecommunications advancements is the ability for your employees to work from home. Database Systems Corp. has developed a family of telecom products that facilitate and promote this capability. Our call recording system, combined with our PACER call center phone system, is an important tool for managing the performance of remote agents. Now your workforce can be significantly expanded with the addition of work at home employees. The economic savings and environmental advantages are significant. To obtain additional information about our remote agent capability, you may view our Remote Agent page.
Architecture
Embedded call recording systems within PACER phone system
Voice recording software tied with our CRM software system
Accessible from existing applications using our CTI application library
Proprietary compression algorithm keeps WAV files small.
Call recording systems Support Windows 95/98/ME/NT/2000 (for client side)
Voice recording software accessible from Linux/Unix applications
Call Recording and Call Logging Features
Call center recording and retrieval systems
Call center monitoring features
Optimal recording quality and size for fast, easy retrieval
Exceptionally large configurable storage
Remote supervisor monitoring capability
Complex search capabilities for call recording retrieval

by agent
by date
by time
by date range
by time range
DNIS
phone number(s)
by combinations of above
by others
Call Recording Information
Contact DSC to learn more about our voice recording software and call recording systems.