Predictive Dialer
Message Broadcast
Automatic Call Distribution
Telecommuting Software
Voice Recording Software
Softphone
Emergency Broadcast Systems
Community Notification Systems

Directories
Lead Generation
Lead Management
Call Centers
Debt Collection Agency
Financial Services
Insurance Leads
Marketing Leads
Business Lists
Mortgage Leads
Phone Service
Real Estate Leads

Information
Collections Predictive Dialer
Debt Collections Dialer
Collections Agency
Past Due Reminder System
Debt Collection Software
Collections Service
Collections Dialer


Debt Collections Predictive Dialer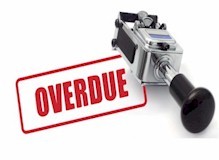 Database Systems Corp. (DSC) has been providing call center products and computer related products to businesses since 1978.

DSC can help improve the productivity of your debt collection agency using our advanced technology including our automatic bill payment service.

Our collections predictive dialer phone system and voice broadcasting auto dialers can call your past due accounts and play a pre-recorded message. This message may contain specific client information including the action the individual needs to perform to bring the delinquent account current.

Our debt collection dialer can play different messages based upon the delinquent amount and/or how long the amount has been overdue. If multiple calls are required, the phone system can likewise play different messages with escalating messages.
Simple Late Payment Reminders
When contact is made with an individual, your message may simply remind the individual that a payment is overdue. The message can likewise provide instructions on how to repay the delinquent amount. Additionally, an option can be provided to contact one of your collection agents by pressing a touchphone response, in which case our dialer will transfer the call.
"Smart" Collections Predictive Dialing
This is all possible because of the capabilities built into our Smart Predictive Dialer phone system. Now when your collection agent speaks with an individual with a past due account, the purpose of the call has already been identified and the agent can spend more time arriving at a settlement for late payment accounts. No longer will debt collectors spend hours dialing numbers, dealing with busy signals, and repeating routine introductions and messages. Your calls will be highly productive because routine functions are off loaded to your phone system.

Fewer collection agents can process more calls. Routine calls can be eliminated completely when the debtor follows the instructions you provide in your phone message. Your debt collectors can spend their time handling more serious and complex debt collection and past due account calls.

An example of a typical late payment reminder call can be heard by clicking on this Late Payment Reminder link.
Debt Collections Software
Database Systems Corp. has developed a collections software application and debt repayment tracking software for collections organizations. This software application is completely integrated with our phone systems which can perform both inbound and outbound debt collections campaigns.

Our debt collection applications are developed using TELEMATION, our award winning contact management software application toolkit. This CRM software tool is ideally suited for tracking debt collections and managing customer information.



Types of Debt Collections and Late Payment Reminder Campaigns
Message Broadcasting Debt Collection Dialer - This is a method of calling where the phone system dials from a list of past due accounts and plays a pre-recorded message either to an individual or to an answering machine. A collection agent is not involved. This technique could be useful as a first pass attempt to collect overdue accounts. The message could be simply a reminder with instructions on how to bring the account to balance. Multiple calls by our debt collection dialer can be made to the same debtor with different messages based upon the amount and extent of delinquency and whether the account responded to prior messages.


Message Broadcasting and Touchphone Response - This method expands the prior call broadcasting technique. The debt collection autodialer plays a message that gives the debtor options from which to select. Using touchphone responses such as "Press 1 for...", choices could include methods of payment or perhaps the option of speaking with one of your representatives. A different message can be left on an answering machine.



Automatic Phone Dialing - This is a traditional method of calling where our debt collection dialer calls a number from a phone list when a collection agent is available to take a call. When the number is dialed, the phone system transfers the call to the agent. This method simply relieves your collection agent from the tedium of manually dialing lots of numbers. This type of calling is appropriate when the past due account is not responding to prior correspondence or calls and a personal interaction is required.



Predictive Dialing - Predictive dialing is very similar to automatic dialing, except the phone system dials several numbers ahead to reduce the amount of wait time between calls that your collection agents handle. Our predictive dialer greatly increases your collection department productivity and can lead to call rate increases of up to 100%.



Database Systems can provide any type of calling program required by your organization and can even blend several types to determine what works best in your specific collections department.
Collection Messages And Answering Machines
Another advanced feature of our debt collection phone system is its ability to not only detect answering machines, but to leave a separate pre-recorded message on this machine. Statistics have shown that an individual is 2 to 3 times more likely to respond to a message left on an answering machine than to respond to a mailer.

Our message dialer not only detects answering machines, it also detects the end of the machine's greeting prompt. Unlike other dialers, we only begin playing your message AFTER the answering machine prompt has ended.

Traditional auto dialers cannot detect the difference between an individual and an answering machine. Most dialers that can detect the difference simply discard these calls. At best these phone systems schedule the answering machine number to be redialed later. These dialers are ignoring the potential of achieving additional collections by leaving a separate, targeted message on an individual's answering machine. Our PACER dialer gives collection agencies the option to take advantage of this media.
Work From Home Collection Service Agents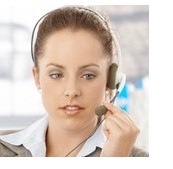 An important benefit of today's telecommunication advancement is the ability for your debt collectors to work from home. DSC has developed a family of telecom products that promote this capability. Our PACER phone system, combined with our database application software and computer telephony products, fully supports remote agents and work at home employees. Now your base of debt collector service agents can be expanded by including these home based workers. The economic savings and environmental advantages are significant. To obtain additional information about our remote agent capability, you may view our Remote Agent page.
Integrate with Existing Debt Collection Software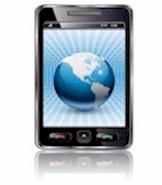 Database Systems Corp. (DSC) Computer Telephony Integration software enables you to increase collection agent productivity and reduce costs by combining the capabilities of our PACER phone system with the custom functionality of your debt collection software applications currently running at your collection agencies.

Data collected by the PACER phone system such as contact information can be passed to your existing applications. Debt collectors can dial contact phone numbers at the click of a button, place calls on hold, transfer calls, and perform a wide range of phone functions from within this custom collection application.

With our computer telephony software, your telephone and computer work together to achieve cost-saving benefits.


Debt Collections Predictive Dialer Features and Benefits
Consistent Collection Agency Messages
Detailed Debt Information Included in Messages
Message Escalation Based On Prior Calls and Debt
Late Payment and Over Due Account Reminders
Greater Call Volume and Contacts using Debt Collection Dialer
Maximized Debt Collection Call Productivity
Increased Debtor Information Management
Work At Home Debt Collector Service Agent Option
Increased Debt Collection Call Success
Past Due Account Reminders
Enhanced Cost Savings at Collection Agencies!
Improved Collection Agency Control
Efficient Use of Resources
Expanded Information Capability
Contact Database Systems Corp. Today
Contact DSC to learn more about our debt collection dialer for collection agency and debt collection service products.