IVR Services
Predictive Dialer
Softphone
Voice Messaging
ACD Systems Automatic Call Distribution
Telecommuting Software
Window On the Web
Voice Recording Software

Information
Positive Answering Machine Detection
PAMD
Predictive Dialers
CRM Software Solutions
Predictive Dialer Software
Business Phone System
Auto Attendant Call Routing
Customer Relationship Management
Contact Management Software
Advanced Call Center Software
800 Answering Service
Toll Free Phone
Predictive Dialers
Answering Machine
Answer Machine Detection
Phone Answering Machine
Answering Machine Message
Answer Machine Prompt
Answering Machine Greeting
Detecting Answer Machine
Answer Machine Detection Software
Answering Machine Software


Answering Machine Detection Applications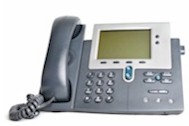 Database Systems Corp. (DSC) develops call center technology products including phone dialers that employ answering machine detection techniques that are critical for delivering phone messages and conducting phone campaigns. This technology is developed in conjunction with Dialogic computer telephony boards. DSC offers a digital phone system called PACER as well as an analog system known as the WIZARD that supports this technology.

When a call is automatically placed by our dialer, our answer machine detection software determines if the call is being answered by an individual or an answering machine. This technology is known as positive answering machine detection (PAMD). This condition is relayed to our phone system software and the call is routed according to user defined parameters.

In addition, our dialer can leave a pre-recorded message on this answering machine. Our phone software can detect the end of the answering machine greeting prompt and begin playing the recorded message at the end of this greeting.

Contact DSC for a FREE analysis and quote and to learn more about delivering answering machine messages.
Detecting Answer Machines and Predictive Dialing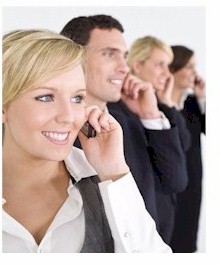 The PACER and WIZARD phone systems are state-of-the-art predictive dialers that handle inbound and outbound phone calls for small to large call centers. Calls are either initiated by the phone system or accepted from the outside and distributed in an intelligent fashion to your service agents using ACD systems. Developed with industry standard components (Dialogic, Intel, and Windows), these phone systems have features and functions that can only be found in large scale PBX's, but at a fraction of the cost.

These phone systems have predictive dialing capability that cannot be found in most of these larger phone systems. With the optional IVR systems available with our phone system, callers can perform self-help functions without speaking with your agents by making simple selections using the keypad on their phone sets.

Plus this phone system can connect calls to your employees who are working at home or in remote offices.

One of the more effective benefits of predictive dialing is the ability to screen answering machines and not connect these calls to agents. Using the positive answering machine detection logic built into our phone systems, DSC properly identifies an answering machine when placing automatic calls. Each call that is detected as an answering machine is flagged, and the number can be re-dialed at a later time. A recorded message could likewise be left on this machine.
Broadcasting Recorded Messages To Answering Machines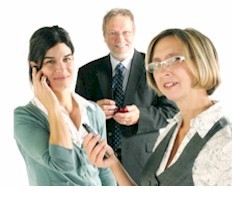 With our PACER digital phone system and our WIZARD analog phone, we can broadcast voice messages and service announcements. Phone call messages can be automatically generated using our XML Push technology.

Our voice broadcasting system can place one call or millions of calls. Pre-recorded messages can be played to either individuals and answering machines or just to individuals informing them of emergency alerts, community events, upcoming appointments, or simply notifying them of a special marketing promotion.

Different answering machine messages can be played versus an individual. Simple to complex scripts can be developed for touchphone response. Calls can be directed to operators that are standing by or can be transferred to outside third parties. The CARE phone system utilizes the answering machine detection logic of the WIZARD and PACER phone systems when calling seniors or latch key children.
Properly Playing Recorded Messages To Answering Machines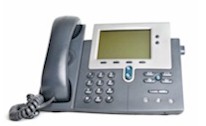 Besides simply detecting an answering machine, our phone system can "listen" to the greeting prompt left on an answering machine and begin playing your recorded message when the greeting is finished. This is critical to providing a professional message on an answering machine.

Some technology simply guesses the length of the machine's greeting. This results in either long delays before the message is played or a truncated message left on the machine. Other technologies simply play the answering machine messages several times to ensure the message is fully recorded on the answering machine. Both of these techniques are less than desirable and do not present your message in a professional manner.
Additional Product Information
Database Systems Corp. provides other products and services including CRM software, ACD services and computer telephony integration products and services.

Contact DSC to learn more about our answering machine message delivery and detection.