Community Notification Systems
Emergency Communications
Emergency Alert System
Emergency Phone Dialer
Predictive Dialer
Softphone
Advanced Call Center Solutions
Contact Center Solutions
CRM Applications
Direct Response Marketing Software
Inbound Telemarketing Outbound Telemarketing
Autodialer

Emergency Information
Emergency Broadcast System
Emergency Broadcast Services
Emergency Notification Systems
Message Auto Dialer
Emergency Broadcast Messaging
Disaster Recovery Auto Dialer
Broadcast 911 messages
Emergency Notification
Emergency Response Service
Emergency Phone Messages
Community Alert System
Emergency Broadcast Service
Emergency Broadcast Service
Disaster Planning Service
Emergency Management Service
Phone Call Alerts
Emergency Communications
School Closing Alert
School Announcement
School Alerts
Community Warning Service
Community Notification
Disaster Preparedness
Condominium Alert Service
Labor Union Calls
Workforce Management
Emergency Phone Dialer
HOA Notification Service
Mobile Home Contact Service
Alert Warning System


Emergency Broadcast Systems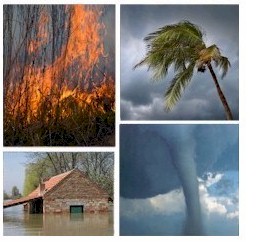 Database Systems Corp. has been providing call center and data center products for nearly four decades. Our emergency broadcast systems and telephone warning service can deliver volumes of calls simultaneously using thousands of phone lines.

911 Broadcast is the emergency notification division of DSC. Using multiple call centers, DSC can broadcast emergency notification alerts and warnings in just minutes.

In the event of a wildfire or catastrophic severe weather disaster, your community can be notified quickly and specific instructions provided if an evacuation is required. If a dangerous biological hazard or chemical spill occurs in your community, we can target specific areas with emergency phone messages. In the event of a severe snow storm, your community can be alerted to school closings or event cancellations.

The difference between our 911 emergency broadcast services and a typical in-house auto dialer is significant. To call a community of 10,000 households could be accomplished within 10 minutes compared to over 3 hours with a typical 48 line emergency message dialer. Our service is capable of leaving messages for both individuals and answering machines. We can also re-dial numbers when there is no answer or a busy signal. A "press through" feature lets a resident confirm the receipt of the call, leave a voice mail message, or even transfer to one of your response team members.

All of this is possible using technology brought to you by Database Systems Corp. We provide both emergency broadcast service as well as emergency message autodialers.
How To Use Our Emergency Broadcast System?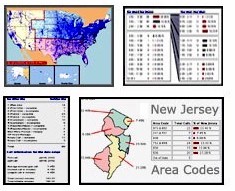 Our emergency broadcast system is easy to install and use. We help you collect community call lists and organize them in a fashion that best fits your emergency broadcast requirements. When an emergency arises, you simply record your emergency message offline or use our toll free phone service to record your message. Next identify your call recipients using a simple list manager or a graphical map display and send us your phone numbers via the internet. You can also identify pre-defined lists to call using simple touchphone responses on our toll free service. We do the rest. Unlike some systems that are limited by the number of lines available to perform this emergency dialing, our service is provided to you using a network of thousands of phone lines that can deliver your emergency messages much faster. Our emergency notification system delivers messages to individuals or answering machines and can even allow the call recipient to make touchphone selections. This may be critical if your response center requires a positive acknowledgement from the call recipient.

Purchase A System Or Contract A Service?
This is a question that communities should carefully consider. An Emergency Broadcast system gives you more control, but requires sufficient phone lines, equipment and on site technical knowledge to keep your system operational. The larger your community, the greater capital expense is required to broadcast your emergency messages in a timely fashion. If your message broadcasting system is used for more than just emergencies, it is easier to justify a purchase over contracted service. After all, an emergency phone broadcast is something you hope you never need to use.

Contracting your emergency broadcasting service requires less up front capital and can provide a faster emergency broadcast response if your provider has the resources available. Other than a monthly subscription fee, you only pay for the emergency broadcast as it occurs. System redundancy is available as well as centralized and experienced technical assistance.
What Is An Emergency Broadcast System?
Database Systems Corp. has over the years developed call center and phone technology. Our PACER phone system is ideally suited for emergency dialing because it is capable of calling numbers from a computer managed list. It automatically plays a recorded message to the call recipient (or answering machine) and can even distribute these calls to an emergency response team. There are several types of emergency broadcast messaging including our automatic message dialer that simply broadcasts phone messages. But our emergency notification dialer does much more including transferring calls to local and remote response team members. For a complete description of this product, view our Emergency Message Dialer web page.
Smart Emergency Broadcast Services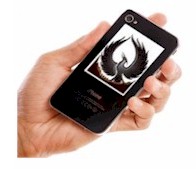 Auto dialing saves you time and money because the phone dialer is eliminating non-productive calls (busy signals, no answers, disconnects, etc.). But the PACER emergency auto dialers can go even further. Using our Smart Message Dialing features, the PACER and WIZARD phone dialers can broadcast emergency phone messages and optionally pass a call to your response team when the called individual needs assistance. Your response center can realize tremendous productivity savings. Combining autodialing and IVR features with our text to speech software, the PACER emergency phone dialer plays a pre-recorded message and lets the called individual make touchphone selections to obtain further information. They can talk with a response team member or even leave a recorded message.

It is important that your emergency phone dialer support these various types because all emergency calling campaigns do not fit just one dialing scheme.
Inbound Call Distribution and Call Recording
The PACER phone system is far more than just an emergency response automatic dialer and outbound phone system. The PACER emergency phone dialers have complete inbound call distribution capability including an ACD system and an optional IVR system. Callers can be prompted to enter the type of service required, etc. and the PACER autodialer will provide the requested information or transfer the caller to the appropriate emergency response team member. The PACER emergency phone dialers can blend all of these tasks together, making your emergency center a more complete and powerful response center. Reports from our phone dialers can be obtained quickly and easily, giving you an accurate and timely view of your center's operation. Plus all or selected inbound and outbound calls can be recorded for quality assurance and legal purposes.


Remote Emergency Response Team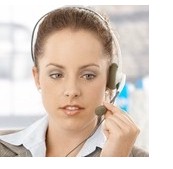 An important benefit of today's telecommunication advancement is the ability for your emergency response team to work away from your control center. Database Systems Corp. has developed a family of telecom products that facilitate and promote this capability. Our PACER emergency phone dialers and computer telephony products fully support remote agents. Now your workforce can be significantly expanded with the addition of work at home employees. The economic savings and environmental advantages are significant. To obtain information about our remote agent capability with our emergency phone dialers, view our Remote Agent page.
Applications and Benefits of Emergency Broadcast Dialers
Emergency Broadcasting Systems have a wide variety of applications within both commercial and government activities:
Utility or Service Outages
Natural Disaster Recovery
Severe Weather Warnings
Forest Fire warnings
Call for Volunteers
Emergency Response Team Notification
Community Alerts
Auto phone dialing and autodialers provide you with significant benefits:
Emergency Response Center Cost Savings
Improved Control of Disaster Recovery Process
Efficient Use of Disaster Recovery Resources
Maximized Productivity
Emergency Broadcast Phone System Features
Preview, Progressive and Predictive Dialing
Comprehensive List Manager with Data Import
Automatic Call Distribution (ACD systems) with ANI and DNIS recognition
Interactive Voice Response (IVR systems) and IVR hosting
Auto Dialers with Voice Recording System
Comprehensive Supervisor Command and Control System
Emergency messaging using VoiceXML
Response Team Monitoring and Control
Emergency Broadcast and Disaster Recovery Service
Emergency Notification System
Autodialers and Remote Disaster Recovery Team
Report and Graphical presentation of phone data
Emergency Broadcast Information
Contact DSC to learn more about our emergency broadcast systems.