Emergency Alert System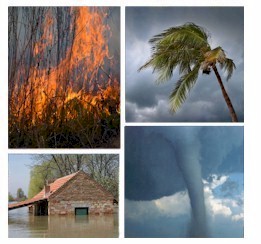 Database Systems Corp. (DSC) provides call center technology including voice and message broadcasting phone systems. Our community notification system lets you broadcast emergency phone messages to hundreds of thousands of households warning of potential catastrophic disasters.

Pre-recorded emergency alert warning messages can be played giving households travel warnings, advising them where to seek shelter, or providing other safety instructions. You can send a broadcast warning to specific neighborhoods or communities in the event of a wildfire or severe weather warnings. Calls can be directed to operators that are standing by to handle special individual emergencies.

911 Broadcast is the service division of DSC. Using multiple call centers, DSC can broadcast emergency notification alerts and warnings in just minutes.

Emergency telephone warning messages can also be broadcast seeking volunteers or special assistance from emergency personnel.

Communities can be notified of other situations such as power or utility outages. Remote communities have used our emergency alert services to warn residents when the forest service planned a controlled burn, preventing a rash of 911 and emergency calls by concerned citizens. Other applications include warning residents when there is a toxic chemical spill or other dangerous environmental disaster.

Emergency voice broadcast messages sent to households in this fashion can be simple warnings with specific or general instructions. If the community needs feedback from the call, an interactive response can be programmed into the message allowing the person to either acknowledge the call or to contact someone. Messages can vary based upon proximity to the event, with different degrees of broadcast warning and instructions.

To view how other businesses and organizations are using this phone application, please visit our Phone Warning Applications web page. An example of an emergency alert message that you can play to your community can be heard by clicking on this Emergency Alert Message button. Contact DSC today and let us show you how we can tailor a system for emergency alert notification to meet your requirements, whether performed at our call center or yours.
Outsource Your Emergency Alert Message Broadcasting
Database Systems Corp. can provide your organization with a complete turnkey phone system and you can outsource your emergency notification requirements at our call center facility. Using our own technology, DSC can deliver your emergency messages quickly. And you always have the option to convert your outsourced applications into a purchased system when your service needs change!
Types of Emergency Alert System Calls
Simple Warning Message - This is a basic emergency alert call where the phone system dials from a list and plays one standard message either to an individual or to an answering machine. No agent or volunteer is required to talk with the contacted household member who in turn simply listens to the message. This technique could be useful when you wish to simply provide a brief but clear message and contact as many households as possible with this message such as a tornado warning.



Emergency Alert Message and Touchphone Responses - This method expands the prior call technique by playing a message that gives the contacted individual options from which to select. Using touchphone responses such as "Press 1 for...", the choices could include obtaining additional information, leaving a voice message, or simply terminating the call. A different message can be left on an answering machine or the answering machine could be ignored completely. Although more complex than the prior call types, this form of message dialing does not require that an individual from the community be available to handle this call.


Emergency Alert Message and Call Transfer - This is similar to the prior call technique but with the option to transfer the call to a third party phone number. Again, using touchphone responses the contacted individual can request that the call be transferred to another person or organization. The phone system dials another number and when contact is made with the third party or different phone system, the call is transferred. This is effective when you need to get some form of feedback from the called individual.



Database Systems Corp. can provide any type of emergency calling program required by your community and can even blend several different types based upon the nature of your alert system and your desired contact method.
Multi-Use Phone System
The PACER phone system is far more than a civil alert notification system. It can accept inbound calls 24 hours a day, with Interactive Voice Response (IVR) capability to route calls throughout an organization. Inbound IVR programs can be customized, allowing callers to obtain community information by navigating simple, touchphone response menus. Non emergency calling campaigns can likewise be developed for community activities and events. If a community Blood Bank is short of a particular blood type, and a volunteer donor base is maintained with information regarding each donor's type, the PACER could call just those individuals with the required type. Plus the PACER has additional features such as call and message recording.







Emergency Alert Systems
DSC now offers an affordable and expandable emergency alert dialer and voice broadcasting (VB) analog phone system. This 4 line auto dialing system includes our voice message and broadcast Wizard software or comes optionally with our comprehensive software development toolkit. You can program your own system or we can provide you with a custom message broadcasting application. These applications can be easily ported to our digital T1 phone system (PACER) when your call volume requires a larger system.

This entry level system can be easily expanded by adding agent lines and software to support a small response center including inbound emergency call handling and normal outbound dialing. DSC provides voice broadcast software including our VB wizard development tool for creating custom phone applications. This wizard guides you through each step when defining your VB applications. Informational phone applications can be developed quickly. Simply record your phone prompts and fill in the blanks.
Emergency Alert Reports
A key feature of our emergency alert system is the ability to generate real time reports and graphs. This important measuring system helps you observe and control the performance of your phone system with clear and meaningful displays. Graphs and charts of operational statistics let you measure the effectiveness of each dialing campaign. The information contained in each of these reports can be downloaded into a spreadsheet format for individually customized reporting. A sample of the reporting capability of our civil alert system can be seen by clicking on the graphic to your right.


Benefits of Emergency Alert Systems
Civil alert broadcasting can benefit any community by:
Quickly broadcasting clear, concise warnings and alarms
Providing high volume contacts and notifications
Extending 24 by 7 hours of operation
Automating routine calls thereby freeing community workers to
concentrate on other duties
Speeding response times to message recipients
Expanding call capacity faster and at a lower cost
Emergency Dialer providing multi-lingual support
Perform non-emergency group contacts
Emergency Response Dialer Applications
These are just a few applications for civil alert call systems:
Call for volunteers and workers
Notify targeted community of health hazard
Seek community donations for food, clothing, and shelter
Advance notification of utility outages
Forest fire alerts and fire alarms
Hurricane warning and instructions
Flood and high water warnings
Civil unrest or disturbances
Broadcast severe weather warnings i.e. tornado warning
Issue Travel Warnings
Warn community of natural disaster
Blast alert calls for major accidents
Emergency Alert System Information
Contact DSC to learn more about our emergency and school notification services for community alarms and severe weather warnings system.