Computer Telephony
Softphone Auto Dialer
Softphone IVR System
Web Phone Software
Internet Phone Software
Predictive Dialer Softphone
IVR Outsourcing
Voice Messaging
Automated Call Distribution
Telecommuting Software
Window On the Web
Voice Recording Software
Predictive Dialer Softphone

Information
Softphone Software
Telephone Software
Auto Dialing Phone System
Business Phone Dialer
Autodialer Phone
Church Membership
Church Volunteers
Church Call
Church Events
Welcome Church
Church Meetings
Church Programs
Church Phone
Predictive Dialer Software
Business Phone System
Telemarketing Autodialer
Virtual PBX Phone System
Computer Telephony Integration
Voice Broadcasting
Telephony Phone Software
IVR Outsourcing
Hosted IVR
IVR Hosting
ACD Systems
Call Recording
Direct Response Marketing
Voice/Text Messages Text To Speech Virtual Call Centers
Contact Center Solution
Auto Dialers
CTI Software
Direct Marketing Software
Window On the Web
Telecommuting Software
Interactive Voice Response
Automatic Call Distribution
Contact Center Software
Softphone API
Telemarketing From Home
Customer Contact Center Software
Business Phone Systems
Automated Attendant
Call Routing
Customer Relationship Management
Contact Management Software
Advanced Call Center Software
Political Call System
Real Estate Marketing
Reminder System


Softphone Auto Dialer and Business Phone System
The WIZARD auto dialer phone system with our softphone application is a state-of-the-art business phone system and dialer that handles outbound phone dialing for small to medium business centers. The WIZARD series of phone systems supports 1 to 24 analog phone lines and is ideally suited for departmental and small business applications. The WIZARD can be upgraded to our PACER digital phone series that supports 24 to 1000 lines.



Calls can be initiated by the phone system or accepted from the outside and distributed in an intelligent fashion to your phone agents using our automatic call distribution (ACD) and IVR software.

Developed with industry standard components (Dialogic, Intel, and Windows), the WIZARD phone system has features and functions that can only be found in large scale PBX's, but at a fraction of the cost.



The WIZARD supports several types of auto dialer functions including preview and progressive dialing. With the optional IVR systems available with the WIZARD phone, callers can perform self-help functions without speaking with your agents by making simple selections using the keypad on their phone sets.

The WIZARD also can perform auto dialer functions such as Voice Broadcasting for automatic message delivery. The WIZARD is capable of connecting calls to your employees who are working at home or in remote offices.

Our WIZARD softphone replaces a traditional handset on your agent's desktop. By pressing buttons on a PC Window, agents can initiate phone calls, record calls, play various different messages to answering machines, status calls, and much more!

Contact DSC for a FREE analysis and quote and to learn more about our auto dialer and softphone technology.
Business To Business Auto Dialer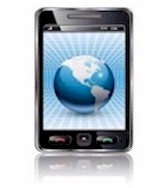 The Wizard Softphone dialer is an ideal phone system for individuals and groups who market their products and services to other businesses. Because business marketing requires more phone system navigation, traditional auto dialers fall short when attempting to reach the appropriate individual at a business. With auto attendants or receptionists answering the phone, a business marketer cannot rely on technology to reach the appropriate person in an organization.

Eliminating busy signals and no answers is still a typical auto dialer function. If you know your party's extension, our WIZARD phone system can be programmed to dial this number directly, bypassing the auto attendant or operator. If you are placed in a voice mail system, our softphone allows you mix your personal voice greeting with any number of different pre-recorded messages. This frees you to continue with your next call. Calls can be automatically statused at the touch of a button, with call back date and time automatically calculated.
Complete Auto Dialer Systems
Our WIZARD phone systems are NEW, turnkey business phones. We integrate the hardware and our software at our facilities - all you need to do is plug in your analog phone lines and the system is ready to start dialing!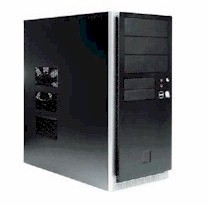 WIZARD Phone System Includes
4, 8, 12 and 24 Analog Line Configurations
Upgrade to PACER digital system and T1 support.
New Office Environment PC (Monitor Optional)
New Intel/Dialogic Telephony Card(s)
Windows OS
WIZARD Software Includes
WIZARD Phone System Admin Software
ACD Automatic Call Distribution
List Management Dialing Software
Predictive Dialing Software
Desktop SoftPhone Software
Automatic FTC "Opt Out" Compliance
Text To Speech Integration
Options and Upgrades Include
Agent PC's and Headsets
Remote Agent Optional Software and Hardware
Inbound IVR Software Option
Automatic Message (Voice Broadcast) Software
LINUX, Unix, Windows Development Kit
XML Push Voice Messaging
Professional Voice Over Messages
Call Recording
Message Forwarding
Separate LINUX or Windows Phone Server
Full CRM Software and Customization
Remote Agents and Virtual PBX Phone System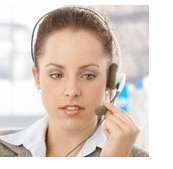 The heart of a virtual call center is the phone system. Our WIZARD auto dialer phone system supports call center remote agents that log in from remote offices or from home. The WIZARD tracks each telecommuter agent separately and can route inbound calls to these agents as if they were working locally. Likewise, remote agents can initiate outbound calls and the WIZARD can even route predictive dialer calls to these same telecommute agents. This telecommuter phone system has voice monitoring capability that lets your supervisors audit the quality of the remote agents, ensuring that the service and support provided by your remote agents are of the highest standards.

Using "Smart" Predictive Dialing features, the WIZARD can pre-qualify prospects and only pass calls to your local or remote agents that express an interest. Since more than 90% of predictive calls result in "No Interest", your organization can realize tremendous savings. Combining predictive and IVR features with our Text To Speech Software, the WIZARD plays a pre-recorded message and lets the called individual make touchphone selections to continue. They can talk with an agent, request a call back, or even leave a recorded message.


DSC Phone System Demonstrations
Database Systems Corp. has prepared a full length presentation of our predictive dialer with CTI software and softphone that you can easily download and view. Included in this presentation are several different CRM and WIZARD campaign demonstrations along with an explanation of our CTI capability with online reports. This presentation includes WIZARD's robust features plus a tutorial on its predictive dialer. Also included is a presentation on remote agents and web integration. Simply click on the image to your right to start the download process of our PACER Demonstration.



IVR Wizard Speeds Application Development
DSC provides IVR software including our IVR wizard development tool for creating interactive voice response applications. Our IVR software lets you increase ivr developer productivity by providing a visual development environment. IVR applications can be defined in minutes using this sophisticated, yet easy to use development tool.

DSC also has available a comprehensive IVR software library known as our IVR Wizard Software Development Kit. This optional package is available for programmers and systems adminstrators who wish to manage IVR programs from LINUX, Unix, or Windows operating environments.
Inbound Call Distribution and Call Recording
The WIZARD phone system is far more than just an autodialer and outbound phone system. The WIZARD has complete inbound call distribution capability including its own ACD system and an optional IVR system. Callers can be prompted to enter an account number, type of service required, etc. and WIZARD will provide the requested information or transfer the caller to the appropriate service agent. The WIZARD can blend all of these tasks together, making your call center a complete and powerful service center. Reports can be obtained quickly and easily, giving you an accurate and timely view of your center's operation. Plus all or selected inbound and outbound calls can be recorded for quality assurance and legal purposes.


Voice Broadcasting Feature
Besides connecting calls to agents, the WIZARD phone system can leave voice mail messages on answering machines or pre-recorded messages with individuals. This gives you the added capability to broaden the reach of your marketing system.
Applications and Benefits
Business phone dialing has a wide variety of applications:
Outbound Telemarketing
Appointment Setting/Confirmation
Debt Collection
Customer Service: Follow-up
Fund Raising
Market Research
Community Alerts
WIZARD Softphone Features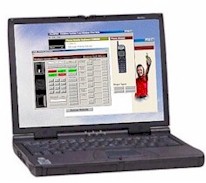 Stand-alone user desktop CTI softphone
IVR interface with Text To Speech Software
Custom development toolkit
Windows program API library
API set for web integration
Work At Home agent support
Predictive dialing support
Preview dialer support
Interactive voice response (IVR)
Online reports and graphs
Voice recording and control
User monitoring and control
User desktop administrative control
Same computer telephony software APIs can be linked into your Web based systems
Add computer telephony integration software to Unix and Linux applications
Complete CTI software control of your phone system including login and logout
Ability to make and receive phone calls manually
Standard features such as call on hold, transfer and redirect are available
Link your employee applications with predictive or progressive dialing campaigns
Screen pops appear on the employee desktop when the Softphone is configured with an inbound call campaign
System administration including reports, graphs, user grouping, and call campaign control
For an up-to-date list of CTI software functions, visit our CTI Softphone API Library web pages.


WIZARD Auto Dialer and Softphone Product Information
Contact DSC to learn more about our Wizard auto dialer and softphone software technology.