Telemarketing Mortgage Leads
Mortgage Marketing Leads
Mortgage Loan Software
Mortgage Solutions
Mortgage Lead Providers
Phone Survey Software
Customer Survey Software
Business Phone Systems
Collection Predictive Dialer
Debt Collection Software
Financial Services Marketing
Fund Raising By Phone
Store Locator Phone Service
Insurance Marketing
Marketing Software
MLM Software
Real Estate Listings
Reminder System

Mortgage Loan Calculator

Enter your loan amount, annual interest rate, and number of years that you wish to pay this mortgage. Then simply click on the Calculate button.

Our loan calculator will compute your monthly Principal and Interest payments for you loan.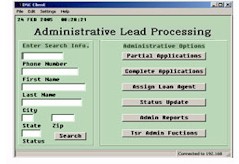 Database Systems Corp. provides mortgage marketing applications and loan tracking software for mortgage prospect lead tracking. This loan calculator application is completely integrated with our phone systems which can perform both inbound and outbound mortgage marketing campaigns. Our mortgage software application was developed using TELEMATION, our award winning contact management software application toolkit. This CRM software tool is ideally suited for processing mortgage loans and managing customer information. This CRM application is employed in a wide variety of organizations including contact centers, help desks, customer service centers, service bureaus, reservation centers and corporate call centers.

Contact DSC to learn more about our mortgage software applications and mortgage loan calculators.


---
Work From Home Mortgage Loan Officers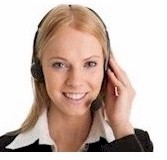 An important benefit of today's telecommunication advancement is the ability for your employees to work from home. Database Systems Corp. has developed a family of telecom products that promote this capability.

Our call center phone system, combined with our mortgage marketing application software and computer telephony products, fully supports remote agents and work at home employees.

Mortgage loan officers can now work from various remote offices within your organization. Your mortgage loan officer pool can be significantly expanded with the addition of work at home employees. The economic savings and environmental advantages are significant. To obtain additional information about remote agent capability, you may visit our Virtual Call Center.
Contact Database Systems Corp. Today
Contact DSC to learn more about our mortgage calculator and mortage marketing software.