Voice Broadcasting
Automatic Call Distribution
Telecommuting Software
Voice Recording Software
Predictive Dialer
Business Phone Systems
Office Phone Systems
Phone Software
Softphone IVR System
Computer Phone Software
Softphone Phone System
Emergency Broadcast Systems
Emergency Communications


Automated Phone Survey Software
Customer Survey Software
Church Events Announcements
School Alert Service
Digital Phone Systems
Collection Predictive Dialer
Debt Collection Software
Human Resources Software
Financial Services Marketing
Mortgage Software
Mortgage Calculator
Mortgage Leads
Call Centers
Marketing Leads
Real Estate Leads
Insurance Lead Providers
Fund Raising By Phone
Store Locator Phone Service
Insurance Marketing Leads
Insurance Software Solutions
Mortgage Marketing
Political Call System
Political Activism
Real Estate Marketing
Real Estate Marketing Tools
Real Estate Software
Real Estate Listings
Reminder System

Information
Customer Survey
IVR Phone Surveys
Touchphone Surveys
Phone Survey Software
Customer Surveys
IVR Call
Clinical IVR
Employee Opinion Survey
Automatic Surveys
Salary Survey
Customer Satisfaction Survey
Customer Service Surveys Opinion Survey
Automated IVR Survey
Political Survey
Marketing Survey
Consumer Survey
Automatic Survey
Survey Dialers
Phone Surveying
Automatic IVR Surveys
IVR Survey Software
Survey Autodialer
Market Research Survey



<! ************** MAIN BODY ************************************************>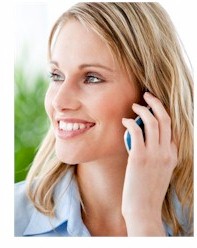 Automated IVR Phone Surveys
Technology from Database Systems Corp. lets you develop IVR survey applications using our interactive voice response IVR solutions. Surveys can be initiated by outbound phone calls or can be a response to callers. Using our PACER and WIZARD phone systems with the Smart Message Dialer and survey software, we can call your survey prospects and play a highly focused and custom greeting. We then can give your survey audience the option to take your survey or even talk with a representative, leave a voice message, hear additional information, or simply decline to participate in the survey. The survey can accept touchphone response or can record each question response for later analysis. To view more information regarding our automated phone applications, please visit our Automatic Phone Survey solution web page.

The following is an article relating to automated survey techniques and products and services in our business.



Tapping Customer Feedback



By: LUCIEN SALVANT

Satisfied customers mean more business for you.

Listening to what consumers tell you about your customer service can boost your bottom line by helping you find and fix kinks in your system. It can also gain you customers for life, raise your salespeople's self-esteem, and even make your company more valuable in years to come.

But you have to ask consumers for their opinions, say brokers who've made tapping consumer feedback part of their regular business routine.

REALTOR® Magazine recently asked several companies to talk about their consumer feedback program and how they use the results.

"Every buyer and every seller we have gets a questionnaire at the end of the transaction," says Mary Frances Burleson, president of Ebby Halliday, REALTORS®, in Dallas. "We look at all the responses and share them with managers and sales associates."

The survey, which has a 32 percent response rate, asks customers what they think of the service and of the salesperson. Burleson uses the feedback to improve her operation and help specific salespeople.

"Sometimes we know we've done everything we can, but sense that the customer is unhappy about something, not necessarily us. Might be that one of the couple didn't want to move or that the movers weren't nice."

"But you don't know until you ask."

Burleson recently started asking customers what they think about the Ebby Halliday Web site. "We've had it about three years, and lately we've been averaging more than 1,600 visits a day, lasting about 15–16 minutes each." From surveys, Burleson found out that customers wanted more help with home loans, so she added a mortgage qualifier program to the site.

Another discovery was that customers who ask questions by E-mail want responses by E-mail, not by telephone. So Burleson made E-mail responses a requirement. That's when she learned that many of the company's salespeople didn't feel comfortable using E-mail. "So we started PC classes."

To emphasize the importance of customer service and enhance salespeople's self-esteem, Burleson instituted the companywide VIP Excellence in Customer Service Award, an annual honor based on feedback from the surveys.

And recently the company started "Service With Heart," honoring associates--and vendors--with a heart-shaped "badge of honor" for extraordinary customer service not associated with compensation.

Ebby Halliday has kept the costs of the survey and marketing study low, says Sandra Hughes, who handles the surveys for Burleson. Printing, mailing, and supplies for the survey itself average about $2.75 per survey. For buyer follow-up, which includes nine pieces sent to the customer over three years, the cost is less than $20 per person. Seller follow-up includes five pieces over a one-year span for less than $10.

The company splits the cost with the sales associate based on the individual's compensation plan; for example, 50-50 or 80-20.

But cost is not the determining factor, says Burleson: "A satisfied customer will send you business, and we want a customer for life."
Business is in the follow-up
Likewise, many real estate franchisors put a high priority on keeping customers for life. Century 21, the country's largest franchisor, started tapping its customers for feedback in 1990 with its Quality Service Survey. The survey is just part of an intricate follow-up program.

"Real estate transactions are complicated," says Robert Moles, president and CEO of Century 21 Real Estate Corp., Parsippany, N.J. "Sales associates have a tendency to move on afterward. But the greatest source of business is in the follow-up."

Tapping consumer feedback is so important to Century 21 it uses an outside contractor to conduct its surveys. "The survey company gives us an accurate, third-party evaluation with a high degree of integrity, and it prevents us from 'steering' the results," says Moles.

This is not just a feel-good thing, he says. Results go directly to the local offices so that managers and brokers can identify what's right and what's wrong and adjust what they're doing.
Tops in business and service
One broker who has made great use of the franchise giant's program is John Kersten, president of Century 21 Town & Country, Sterling Heights, Mich. For the past five years, Kersten's company has topped all offices in units sold under the Century 21 flag. Kersten's 700 sales associates in 10 offices did $1.31 billion in business last year, and Kersten projects $1.6 billion in 1999.

The company has won 80 corporationwide quality service awards, the most recent last spring. And Kersten attributes much of his company's success to follow-up.

After closing, customers receive the survey along with the corporation publication Preferred Client Club. Survey results are sent to Kersten, who ensures that the feedback is dealt with in a systematic way. When he receives the reports from the corporation's consultant, he meets with his vice presidents and managers to review the findings. Then the findings are passed on to salespeople for "career development"--that's what Kersten calls his training program.

"We keep the results in front of the salespeople," says Kersten, a 33-year veteran in real estate. "If you focus on just the quantitative--the bottom line, the number of sides, and the volume--and not on the qualitative, you'll lose."

The program is also a wonderful marketing tool. "We show potential sellers the testimonials from satisfied customers. We want them to see that we've not only met customers' expectations but also exceeded them."

Negative feedback has led to several changes in Town & Country procedures. One chronic complaint was that customer calls were not going to the right people. Kersten instituted training to ensure that the reception staff was doing the job right.

Most of the problems mentioned by customers have to do with salespeople who don't respond to their needs, Kersten says. "Sometimes when a problem comes up, veteran sales associates take a practical view: They've seen the problem before, and it usually takes care of itself," he says. "But that's not what customers want to hear. They want to know that sales associates are taking care of things."

Feedback shows that customers recognize when extra care is taken to resolve a problem, and they praise sales associates for handling it, Kersten says. "This is wonderful testimony and great for sales associates."
Long-term, good feedback pays
A good customer feedback program can even make your company attractive down the road should you decide to merge or sell.

When Carol Hebert ran Old South Realty in Lafayette, La., she made customer service a top priority, for 12 years sending customer satisfaction surveys to every client and every customer as well as to cooperating salespeople. In 1998 she hit 100 percent on the satisfaction meter.

The results were important when she sold the company last year to Stephen Thomson.

"No doubt about it--customer satisfaction at Old South was a key factor in our purchasing it," says Thomson, president and owner of Coldwell Banker Pelican Real Estate. Thomson incorporated Hebert's program into Coldwell Banker's for a "double dose of customer service."

At closing, customers get Hebert's "We Care About What You Think" survey, which includes a packet of information and a thank-you note. In addition, sales associates can subscribe to Coldwell Banker's "Client Follow-up Program" for $24.95, which triggers a second customer survey. The survey is contained in the first issue of Coldwell Banker's Today's Living Magazine, sent out twice a year for five years to customers. The magazine is personalized with a photo of the sales associate.

The cost to the company for the in-house survey is negligible, says Thomson. And the sales associates pick up the cost for the "Client Follow-up Program."

"Our No. 1 focus is customer satisfaction," says Thomson. "We're striving for every advantage we can get."

<! *************** END OF MAIN *******************************************>


---