Computer Telephony
IVR Outsourcing
ACD Automatic Call Distribution
Telecommuting Software
Window On the Web
Voice Recording Software
Predictive Dialer
Softphone
CRM Software - Customer Relationship Management
Auto Attendant
Computer Telephony Software
TTS Text To Speech Software


Phone Surveys
Customer Survey Software
B2B Software Business To Business
Church Announcements
Appointment Reminder Service
Business Phone Systems
Collections Predictive Dialers
Human Resources Software
Financial Services Marketing
Mortgage Software
Mortgage Calculator
Mortgage Leads
Call Centers
Marketing Leads
Business Lists
Real Estate Leads
Insurance Lead Providers
Fund Raising By Phone
Insurance Marketing
Political Activism
Call Congress / Roll Call Phone Dialer
Store Locator Phone Service
Mortgage Marketing
Contact Congress
Real Estate Marketing
Real Estate Marketing Tools
Real Estate Software
Real Estate Listings
Reminder System

Information
Softphone Software
Telephone Software
Computer Telephony Integration
CTI Software
ACD and CTI
Linux CTI Solutions
CRM and CTI
Linux IVR Software
Linux Computer Telephony
CTI IVR Solutions
CTI and DNIS Applications
ANI and CTI development
CTI Telephony Products
Phone Software
CTI Telephony Vendors
Computer Telephony Software
CTI Programming
Softphone Systems
Telephony Software
Computer Phone System
CTI Applications
Softphone Software
Telephone Software
CTI Middleware


Universal Softphone Administration
Return Back to Softphone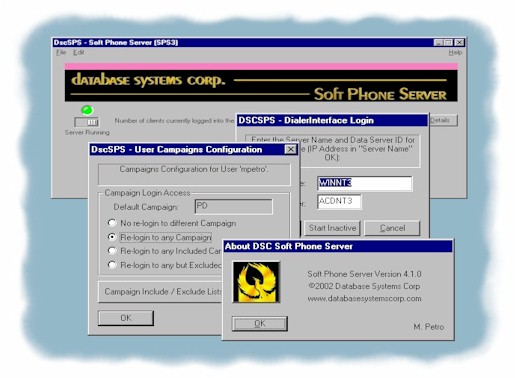 Return Back to Softphone

Computer Telephony Integration (CTI)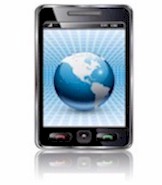 Computer Telephony Integration CTI software is a rich set of phone software library routines that enable application programs to control your phone system. This comprehensive CTI software lets you increase employee productivity, enhance customer service and reduce costs by combining the capabilities of our PACER phone system with the custom functionality of your Windows, Unix or Web applications. Data collected by your phone ACD (Automatic Call Distribution) or IVR (Interactive Voice Response) systems can be passed to your existing PC, Unix or Web applications through our phone software. The PACER predictive dialer can automatically call your customers and pass only connected calls to your agents. With our computer telephony software, your telephone and computer work together to provide cost-saving benefits.


Complete Systems from $9,995
DSC offers an affordable entry level predictive dialer phone system that utilizes analog phone lines. This 4 line predictive dialing system includes our WIZARD dialer and softphone or comes optionally with our comprehensive software development toolkit. Predictive dialing campaigns can be developed using our WIZARD software setup utility or we can provide you with a custom predictive dialer campaign. These applications can be easily ported to our digital T1 phone system (PACER) when your call volume requires a larger system.

Calling campaigns can be quickly developed that call numbers from a phone list and when contact is made with an individual, the call can be routed to your online agent or to a work from home employee. If an answering machine is detected, a different message could be left on the machine.

This entry level predictive dialer can be easily expanded by adding additional agent lines and software to support a small call center operation including complete CRM applications. DSC provides voice broadcast software including our VB wizard development tool for creating voice broadcasting applications. This wizard guides you through each step when defining your VB applications. Comprehensive phone applications can be developed quickly. Simply record your phone prompts and fill in the blanks.
Universal Softphone Features
Here are some of the robust features of our Universal Softphone:
Stand-alone User desktop CTI Softphone
Supports a number of PBX and PC based phone systems
Full feature CTI Software APIs integrated within your desktop Windows applications
Same computer telephony software APIs can be linked into your Web based systems
Add computer telephony integration software to Unix and Linux applications
Complete CTI software control of your phone system including login and logout
Ability to make and receive phone calls manually
Standard features such as call on hold, transfer and redirect are available
Direct link to individual Voice Mail
IVR interface with Text To Speech Software
Link your employee applications with predictive or progressive dialing campaigns
Screen pops appear on the employee desktop when the Softphone is configured with an inbound call campaign
Internet enabled, allowing employees to work from home
Complete administrative control of each Softphone user
System administration including reports, graphs, user grouping, and call campaign control