Directories
Lead Generation
Lead Management Software
Live Lead Transfer
Call Centers
Debt Collection Agency
Financial Services
Insurance Leads
Marketing Leads
Business Lists
Mortgage Leads
Phone Service
Real Estate Leads

Call Center Directories
Call Center Consultants
Call Center Design
Call Center Training
Contact Centers
Customer Service Call Centers
Help Desks
Inbound Call Centers
India Call Centers
Outbound Call Centers
Live Answering Services
Call Center Outsourcing
Offshore Call Centers
Work From Home Call Centers
Telemarketing Call Centers

Related Applications
Telecommuting Call Center
Virtual Call Center
SOHO Small Office Home Office
Telemarketing Work From Home
Telecommuter Predictive Dialer
Call Center Software
Call Center Solutions
Call Center Outsourcing
Customer Call Center Company
Call Center Equipment
Call Center Solutions
Help Desk Software
Contact Centers
Telemarketing Software
Telemarketing Services
Contact Management

Information
Telecommuting Call Centers
Work From Home Call Center
Telemarketing From Home
Work At Home Contact Centers
Telemarketing Call Centers
Offshore Call Centers
Call Centers
Call Center Software
Customer Service Call Centers
India Call Centers
Offshore Call Centers
Telemarketing Call Centers
Call Center Solutions
Live Answering Services
Help Desks
Contact Centers
Telemarketing Centers
Linux Call Center
Call Center Technology
Telemarketing CRM
Call Center Autodialer
Call Center CTI
Inbound Call Center
Outbound Call Centers
Call Center Outsourcing
Call Center Services
Call Center Development
Contact Management Center
Call Center CRM


<! Main body of page >

Work From Home Call Centers Directory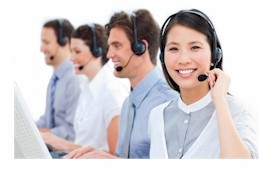 Are you looking for a Work From Home Call Center?

Database Systems Corp. (DSC) provides call center technology and products that can improve the productivity of telemarketing call centers. Our telemarketing call center phone system and contact center software can streamline your operation while providing controls and consistency in a call center.

DSC does not operate or manage a work from home call center nor provide remote agent call center services - thus we have created this directory for our visitors who want to work from home or wish to use the services of a remote agent call center.

If you are a work from home call center and would like your website included in this directory, please use our Submit Call Center Website form. It's FREE and simple to add your website.

The following is a list of organizations that according to their website descriptions feature a work at home call center operation and service. Database Systems Corp. is not affiliated with any of these organizations nor does it promote or endorse the products and services of these companies. These websites promote various types of telemarketing call center services including live telemarketing services, help desks, telemarketing contact centers, etc.

PLEASE NOTE Information presented on this page was provided by each company or found on the website listed with this company. Database Systems Corp. does not warrant the accuracy of this information. For current information, please visit the website listed with each organization.


---
Work From Home Call Centers
Featured Telecommuting Call Center Websites
24-7 INtouch - www.24-7intouch.com

24-7 INtouch provides live, 24/7/365 call center outsourcing services for campaigns of all sizes and across various industries such as Internet retailers, catalogers, direct response, financial services, communications, health care, and more!

Our award winning inbound contact center services include live toll-free telephone support, order taking services, real-time email response, and live online chat - each specifically designed to complement the other so you can drive more sales, increase average order sizes, and enhance your customer service.



Remote Agent Call Centers (alphabetically)
---
Telecommuting Call Center Software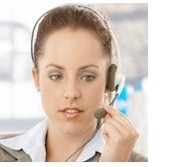 DSC has been providing Customer Relationship Management (CRM) software to businesses and organizations for 2 decades. This telemarketing call center application is employed in a wide variety of organizations including contact centers, help desks, customer service centers, service bureaus, reservation centers and corporate call centers.

The package has extensive Computer Telephony Integration (CTI) features and is fully integrated with our PACER and WIZARD phone systems. TELEMATION operates on Linux, Unix or Windows servers. Software programmers can develop call center applications quickly using the robost features found in the Telemation toolkit.



Remote Agent Call Center Phone Systems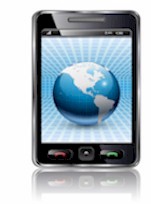 The PACER and WIZARD phone system is a telemarketing predictive dialer and answering system that handles inbound and outbound calls for a wide range of contact centers. Calls are either initiated by the phone system or accepted from the outside and distributed in an intelligent fashion to service representatives using our award winning ACD and IVR software.

These telemarketing phone systems include ACD and IVR features plus call recording capability. Using industry standard components, the PACER and WIZARD phone systems have features and functions that can only be found in large scale PBX's. Both of these phone systems have predictive dialing capability that cannot be found in most of these larger phone systems.

The PACER and WIZARD phone systems can connect calls to your employees working at home or in a local or remote office. The PACER and WIZARD telemarketing systems communicate with applications written on Unix, Linux, or PC servers over a LAN.