Directories
Lead Generation
Lead Management Software
Live Lead Transfer
Call Centers
Debt Collection Agency
Financial Services
Insurance Leads
Marketing Leads
Business Lists
Mortgage Leads
Phone Service
Real Estate Leads

Call Center Directories
Call Center Consultants
Call Center Design
Call Center Training
Contact Centers
Customer Service Call Centers
Help Desks
Inbound Call Centers
India Call Centers
Outbound Call Centers
Live Answering Services
Call Center Outsourcing
Offshore Call Centers
Work From Home Call Centers
Telemarketing Call Centers

Related Applications
Predictive Dialer
Telemarketing Call Center
Call Center Solutions
Call Center Outsourcing
Customer Call Center Company
Call Center Equipment
Call Center Solutions
Help Desk Software
Contact Centers
Telemarketing Software
Telemarketing Services
Contact Management
Telecommuting Call Center
Virtual Call Center

Information
Call Center Design
Call Center Outsourcing
Call Center Consultants
Contact Center Consultants
Telemarketing Consultants
Contact Center Outsourcing
Call Center Consulting
Call Centers
Call Center Software
Customer Service Call Centers
India Call Centers
Offshore Call Centers
Telemarketing Call Centers
Call Center Solutions
Live Answering Services
Contact Center Consulting
Help Desks
Contact Centers
Telemarketing Centers
Linux Call Center
Call Center Technology
Telemarketing CRM
Call Center Autodialer
Call Center CTI
Inbound Call Center
Outbound Call Center
Call Center Outsourcing
Call Center Services
Call Center Development
Contact Management Center
Call Center CRM


<! Main body of page >

Call Center Design Directory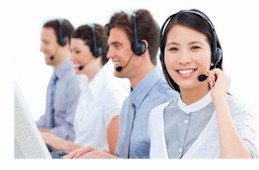 Are you looking for a call center design specialist?

Database Systems Corp. (DSC) provides call center technology and products that can improve the productivity of contact centers. Our call center outsourcing phone system and contact management software can streamline your operation while providing controls and consistency in your call centers.

DSC does not provide call center design services - thus we have created this directory for our clients who wish to use the services of outsourced call centers.

If you are a call center design specialist and would like your website included in this directory, please use our Submit Call Center Website form. It's FREE and simple to add your website.

The following is a list of organizations that according to their website descriptions provide call center and contact center consulting services. Database Systems Corp. is not affiliated with any of these organizations nor does it promote or endorse the products and services of these companies. These websites promote various types of call center design services for live answering services, inbound call centers, outbound call centers, help desks, contact centers, etc.

PLEASE NOTE Information presented on this page was provided by each company or found on the website listed with this company. Database Systems Corp. does not warrant the accuracy of this information. For current information, please visit the website listed with each organization.


---
Call Center Design Specialists
Call Center Design Websites (alphabetically)
Call Centrics - www.callcentrics.com

Whether building a call center from scratch, expanding a site, or implementing multiple sites, Call Centrics is ready and able to lend a leading hand.

Call Centrics has a team of highly trained technical professionals with experience in data and voice networks, Interactive Voice Response (IVR), Computer Telephony Integration (CTI), multi-channel call centers, application deployment, systems integration, and more.

We can work with your internal teams to help design the architecture, implement a design already in process, and / or optimize an existing solution. It doesn't matter where you are in your call center technology evolution, Call Centrics has resources that can assist you at every stage of your development.



Contact Center Professionals, Inc - www.contactcenterpro.com

CCP is an independent call center consulting firm recognized for its experience and integrity. With over 20 years experience in the industry, CCP is dedicated to helping its clients dramatically improve the performance of their customer service and support operations. We offer a full line of services including call center consulting, contact center design, technology design, performance optimization, outsourcing analysis, call center management training, and other consulting services.



Cube Solutions - Call Center Design - www.cubesolutions.com

Cube Solutions can supply your company with brand new, full featured IPS workstations at prices that are significantly lower than other new systems, lower than remanufactured, even lower than hi-end used furniture.

We do it all while supplying you with first quality products and time tested designs.

Do you need a quote, design or space planning or just more information? Call us toll free at 866-734-6628 or e-mail us at Sales@CubeSolutions.com



Kramer & Associates - www.kramerandassociates.com

We provide strategic planning for very large and smaller Inbound Call Center and Customer Service functions. We define the tactical steps in a road map in time and cost, sensitive to the unique integration needs for the right technology, best practices in process, and complete resources evaluation. Companies with evaluation, consolidation or start-up needs have found our consulting superior to the Big House approach because of our breath of knowledge in the space, our dedication to excellence, and our timely performance. Repeat engagements are very common.



KSBA - Call Center Design - www.ksba.com

Call centers are high density, high stress, high technology environments that require consideration of many complex factors to achieve corporate business goals. Our experience in designing over two dozen call center projects has allowed us to develop a comprehensive understanding of the HVAC, electrical, telecommunications, lighting, acoustical and ergonomic issues relevant to quality call center design solutions.



L & S Teleservices - www.teleservices.l-s.com

Our full-service outbound facility can generate hundreds of calls per hour. Using a state-of-the-art EIS predictive dialer, we excel at database management campaigns, lead generation programs, new customer acquisition and attendance/registration programs.

L&S has the ability to process thousands of calls per day. We have customized solutions that fit your telemarketing needs. Whether you need full service support, after hours, or a dedicated team, we can assist with nearly any inbound application.



Primas Group - www.primas.net

Robust call center design takes experience, business insight, and technical depth. Primas built its reputation on providing call center design consulting and maintains the practices as one of our foundation services. Count on Primas for innovative, yet practical call center design.



The Call Center School - www.thecallcenterschool.com

The Call Center School is a Nashville, Tennessee based company that provides a full range of call center education solutions. Our mission is to equip call center professionals with the knowledge, skills, and abilities necessary for successful performance on the job.

To foster this professional development, The Call Center School provides standard educational programs on a variety of call center topics, customized education programs for call centers and industry vendors, and general call center consulting.



---
Call Center Design Software and Phone Systems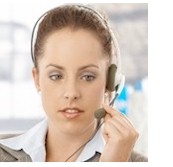 DSC has been providing Customer Relationship Management (CRM) software to businesses and organizations for 2 decades. This CRM application is employed in a wide variety of organizations including call center outsourcing companies, help desks, customer service centers, service bureaus, reservation centers and corporate call centers.

Our call center phone system is both an autodialer and answering system that handles inbound and outbound calls for a wide range of call centers. Calls are either initiated by the phone system or accepted from the outside and distributed in an intelligent fashion to service representatives using our award winning ACD and IVR software.


---