IVR Outsourcing
Voice Messaging
Automated Call Distribution
Telecommuting Software
Voice Recording Software
Predictive Dialer
Softphone
Call Center Software
Emergency Broadcast Systems
Customer Call Center Company
Call Center Equipment
Contact Center Solutions
CRM Application
Inbound Telemarketing Outbound Telemarketing
Autodialer
Information
Call Center Solutions
Call Center Company
Customer Satisfaction Surveys
Computer Telephony Integration
Voice Broadcasting
Telephony Phone Software
IVR Outsourcing
Hosted IVR
IVR Hosting
Customer Satisfaction Survey
Call Center Technology
Contact Management Software


Database Systems Corp. (DSC) was formed in 1978 and has been providing call center solutions and services to a wide range of industries and levels of our government. We specialize in call center solutions and telecommunications equipment, with emphasis on computer telephony integration software, predictive dialing systems, IVR solutions and call center software. As a privately held call center company, we have had the privilege to serve quite a few major corporations as well as small businesses. We continue to develop leading edge technologies in order to provide the best products and services for our customers.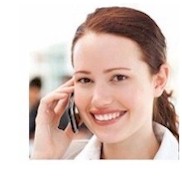 Voice message broadcasting is a technology that leaves personal messages on answering machines or for individuals. The PACER auto dialer phone system calls targeted numbers and when it detects answering machines, leaves the perfect message. The quality of the voice message is so clear that you cannot tell the difference between an actual person and our voice broadcasting technology. Should a live person answer, the same or a different message will be left, or the call can be automatically transferred to a live agent. You will have the option to speak directly to the prospect/recipient. This is truly a new level in direct marketing that works well with both Business to Business (B2B) and Business To Consumer markets.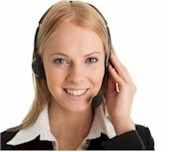 DSC specializes in solutions for today's contact centers as well as for call centers of the future (virtual call centers). A telecommuting workforce is made possible by faster and more reliable internet access. DSC products provide the controls and monitoring capability needed for these modern call centers. Our telecommuting software allows agents to work anywhere an internet connection exists. We provide both voice and data access to remote agents in this virtual call center environment. Our Virtual PBX office phone system can link office and home based employees together as a cohesive support team.

Telemation, our customer relationship management ( CRM ) software solution, has been our flagship product for a number of years. It is a CRM (Customer Relationship Management) solution that empowers our users with the ability to create telemarketing and CRM applications andcall center software. Installed in call centers throughout the country, Telemation set the standard for power and flexibility throughout the contact center community. With rich contact management software features and computer telephony integration including predictive dialing and predictive dialer software, our CRM software has powered both inbound and outbound centers for more than a decade. With our unique IVR and ACD auto attendant phone system, agents can work in a traditional call center or from home.



To take full advantage of the technology provided by DSC, we have developed a suite of computer telephony software that enhances existing PC, Web and Unix applications by providing telephony access to our PACER predictive dialers (as well as other PBX systems). CTI software comes with a standalone softphone as well as CTI middleware that can be embedded in user applications. This computer telephony software "opens" our PACER predictive dialers to outside applications.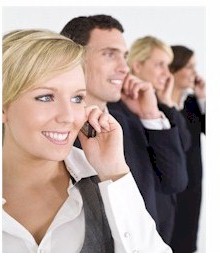 The PACER and WIZARD phone systems are PC based call center phone solutions supporting digital and analog phone lines respectively. The Wizard phone system provides the same features as the PACER but supports analog phone lines. These phone systems are recognized as premier inbound and outbound computer telephony systems. Features such as automatic call distribution (ACD), Interactive Voice Response (IVR) and call recording have added a new dimension to the predictive dialer and auto dialer capabilities of this system. Our IVR System with Text To Speech software acts as a stand-alone solution that is ideally suited for ACD and IVR solution outsourcing. Our computer telephony software and softphone opens this phone system to outside applications and developers. When combined with our Customer Relationship Management CRM software, these predictive dialers and IVR systems are complete call center software solutions. And the new SMART Predictive Dialers revolutionize predictive dialing. Your call center can become instantly more productive with more calls handled by fewer agents, including work at home employees. Our predictive dialers far outpace old predictive dialer technology.
IVR Solutions and Voice Broadcasting Outsourcing
To assist clients who wish to use our technology, we have developed numerous applications using our call center phone solution that complement our call center products. These solutions can be provided on in-house customer systems or can be outsourced at our IVR (Interactive Voice Response) and Voice Broadcasting center. The following are just a few of these industries and applications that are ideally suited for our IVR and voice broadcasting solutions.


Mortgage Marketing
Human Resources
Emergency Alerts
Insurance Marketing
Phone Surveys

Retail Sales
Real Estate
Reminders
Fundraising
Announcements

Debt Collection
Store Locator
Political Calls
Health Care

XML Messaging
Church Groups
B2B Services
Community Alerts
Financial Services
Application Development Solutions
DSC was founded by creating various application development solutions. With a clear goal of providing programmers and non-technical staff with tools to build database applications, DSC constructed a suite of application development software that has been installed worldwide across every major industry and government level. Products such as database management systems, windows development tools, report writers, and programmer aids are just a few of the products introduced by DSC. These products have been particularly suited for call center marketing software and call center phone systems. DSC has developed customer contact center solutions using these same development tools.

Contact DSC to learn more about our call center solutions and services.