Emergency Broadcast Systems
Contact Center Solutions
Contact Management Software
CRM Application
Direct Response Marketing Software
Inbound Telemarketing Outbound Telemarketing
Autodialer
Call Center Company
Call Center Equipment
Call Center Solutions
Call Center Monitoring System
Call Center Simulator
Predictive Dialers
Information
Call Center Equipment
Call Center Products
Call Center Company
Call Center Hardware
CRM Software Solutions
Predictive Dialer Software
Telemarketing Autodialer
Computer Telephony Integration
Voice Broadcasting
IVR Outsourcing
Hosted IVR
IVR Hosting
ACD Systems
Call Recording
Direct Response Marketing
Voice/Text Messages Text To Speech Auto Dialers
CTI Software
Direct Marketing Software
Window On the Web
Telecommuting Software
Interactive Voice Response
Automatic Call Distribution
Contact Center Software
Softphone API
Linux Call Center
Telemarketing From Home
Automated Attendant
Call Routing
Customer Relationship Management
Contact Management Software
Call Center Software
800 Answering Service
Toll Free Phone
Predictive Dialers
Work From Home Call Center
Call Routing
CRM Solution
Autodialer Software
Telemarketing Software
Telephony Software
Call Distribution
Call Center Autodialers


Call Center Equipment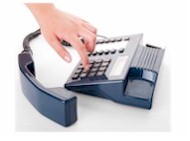 Since the Company's inception in 1978, DSC has specialized in the development of communications software and call center software and systems. Beginning with our CRM and call center applications, DSC has developed computer telephony integration software and PC based call center phone systems. Supporting both inbound and outbound call center activities, our technology includes interactive voice response and voice broadcasting systems. These products have been developed to run on a wide variety of computer systems.

Contact DSC for a FREE analysis and quote and to learn more about our call center solutions.
Call Center Hardware and Software Phone System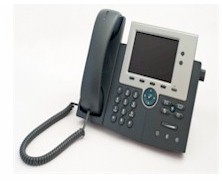 The PACER is a call center phone system that handles inbound and outbound calls for a wide range of contact centers. Calls are either initiated by the phone system or accepted from the outside and distributed in an intelligent fashion to your service agents. The PACER includes ACD and IVR components, plus call recording capability. Using industry standard components, the PACER phone system has features and functions that can only be found in large scale PBX's, but at a fraction of the cost. And the PACER has predictive dialing capability that cannot be found in most of these larger phone systems. The PACER phone system can connect calls to your employees working at home or in a local or remote office. The PACER communicates with applications written on Unix, Linux, or PC servers over a LAN. For a complete product presentation, download our PACER demo.

IVR Phone Systems
Our IVR phone system is an automatic toll free phone answering software and system. It collects useful information from a caller before the call is transferred to an agent. The IVR system could fulfill the caller's request without a transfer. Our IVR software system gives your organization a 24 by 7 capability, providing around-the-clock information to your callers.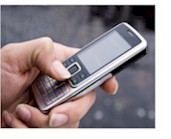 By responding to prompts provided by our IVR system, callers can now receive any information you choose to make available. Call centers in particular can become instantly more productive by letting the phone system gather caller information, verify caller identity and, if necessary, determine the best service representative to handle this request using our interactive voice response technology.

Our PACER phone system supports multiple digital T1's with capacity from 24 to 1000 phone lines. And now DSC offers its sophisticated IVR software on our affordable analog interactive voice response system - the WIZARD series with capacity of 1 to 24 lines.



Complete Systems
Database Systems Corp. offers an affordable and expandable call center equipment with voice broadcasting (VB). Using analog lines, this phone system is ideally suited for an entry level call center. Our 4 line auto dialing includes voice message broadcast software or comes optionally with our comprehensive software development toolkit. You can develop your own application or we can provide you with a custom program. This application can be easily ported to our digital T1 phone system (PACER) when your call center volume requires a larger system.

This entry level system can be easily expanded by adding agent lines and software to support a small call center operation including complete CRM applications and predictive dialing solutions. DSC provides voice broadcast software including our VB wizard development tool for creating voice broadcasting applications. This wizard guides you through each step when defining your VB applications. Informational phone applications can be developed quickly. Simply record your phone prompts and fill in the blanks.
Remote Agent Call Centers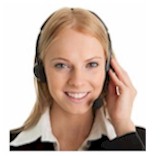 An important benefit of today's telecommunication advancement is the ability for your employees to work from home. Database Systems Corp. has developed a family of telecom products that facilitate and promote this capability. Our PACER call center phone system, combined with our CRM application software and computer telephony products, fully supports remote agents. Now your workforce can be significantly expanded with the addition of work at home employees. The economic savings and environmental advantages are significant.

To obtain additional information about our remote agent capability, please view our Telecommuting Software webpage.
Contact Database Systems Corp. Today
Contact DSC to learn more about our call center software and telemarketing call center solutions.