<! Main body of page >

Call Center Consultants Directory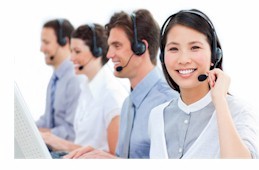 Are you looking for a call center consultant?

Database Systems Corp. (DSC) provides call center technology and products that can improve the productivity of contact centers. Our call center outsourcing phone system and contact management software can streamline your operation while providing controls and consistency in your call centers.

DSC does not provide call center consulting services - thus we have created this directory for our clients who wish to use the services of outsourced call centers.

If you are a call center consultant and would like your website included in this directory, please use our Submit Call Center Website form. It's FREE and simple to add your website.

The following is a list of organizations that according to their website descriptions provide call center and contact center consulting services. Database Systems Corp. is not affiliated with any of these organizations nor does it promote or endorse the products and services of these companies. These websites promote various types of call center consulting services for live answering services, inbound call centers, outbound call centers, help desks, contact centers, etc.

PLEASE NOTE Information presented on this page was provided by each company or found on the website listed with this company. Database Systems Corp. does not warrant the accuracy of this information. For current information, please visit the website listed with each organization.


---
Call Center Consultants
Featured Contact Center Consultant Websites
<! (The following call centers were responsive to our initial business inquiry - thus we have provided a direct link to their website for easier contact.) !>
EasyIVR - www.easyivr.com

We offer complete inbound call center consulting services as well as contact center outsourcing.

Our inbound call center service center processes phone calls using an interactive voice response (IVR) system that answers toll free number phone calls without an operator.

Our outbound call center outsourcing services include message broadcasting that allows you to send simultaneous messages to clients or prospects without the need for operators.



Call Center Consultant Websites (alphabetically)
---
Call Center Software and Phone Systems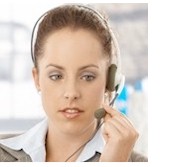 DSC has been providing Customer Relationship Management (CRM) software to businesses and organizations for 2 decades. This CRM application is employed in a wide variety of organizations including call center outsourcing companies, help desks, customer service centers, service bureaus, reservation centers and corporate call centers.

Our call center phone system is both an autodialer and answering system that handles inbound and outbound calls for a wide range of call centers. Calls are either initiated by the phone system or accepted from the outside and distributed in an intelligent fashion to service representatives using our award winning ACD and IVR software.


---