<! Main body of page >

Call Center Outsourcing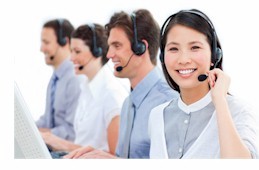 Database Systems Corp. develops the technology and products that can improve the productivity of a call center or help desk contact center. Our call center phone system and telemarketing software can streamline your operation while providing controls and consistency in a live answering service center.

Contact DSC to learn more about these call center products and technology.

The following organization provides call center outsourcing services. Information presented on this page was provided by the company or found on the company's website. Database Systems Corp. does not endorse the company's products and services nor warrant the accuracy of this information. For current information, please visit the company's website listed below.


---

Call Center Services from EasyIVR
We offer complete inbound call center outsourcing as well as outbound contact center services.

Our inbound call center service center processes phone calls using an interactive voice response (IVR) system that answers toll free number phone calls without an operator.

Our outbound call center outsourcing services include message broadcasting that allows you to send simultaneous messages to clients or prospects without the need for operators.


---
Company Profile Information
Organization:



Database Systems Corp.
P.O. Box 1190
Glendale, AZ 85027


Telephone: 1-602-265-5968

Website: www.easyivr.com

Contact: contact-dbs at easyivr.com
Additional Company Information
Company Profile
EasyIVR is our call center service division providing IVR hosting and phone answering services. In addition, we provide voice broadcasting services and emergency notification contact management. IVR refers to Interactive Voice Response - we provide both turnkey IVR systems and complete business phone services using our award winning IVR technology and facilities. Our IVR software provides flexible results in minimal development time. Using open IVR management technology, our IVR solutions can access information anywhere on your network and over the web.

EasyIVR provides the most comprehensive voice broadcasting service in the industry today. From placing one call to millions of calls, Database can fulfill your automatic calling requirements. Calls can be automatically generated using our XML Push technology. Large bulk dialing can be performed using our mass calling service.




---
Advanced Call Center Technology
Imagine having a call center with ALL of your call center agents talking ONLY with interested prospects. With technology from Database Systems Corp. this type of advanced call center is now a reality. By letting your advanced phone system do more work and qualification of your prospects, your call center service representatives can spend more productive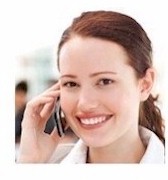 time selling and promoting rather than just trying to keep a prospect on the line.

Prospects can now be called and introduced with a consistent, professional message. Your call introduction will be a clear, concise message that YOU want to present.

Fewer agents can now process far more calls in this new call center. You can hire call center agents that can work from your center or from home. Recruiting telemarketers into this environment is much easier.

Call centers can become as much as 10 times more productive using this smart and professional marketing approach.

Phone campaigns that took days or weeks to perform can now be accomplished in just hours!

Contact DSC to learn more about this advanced call center technology.