<! Main body of page >

Call Center Provider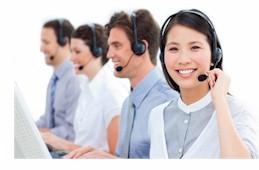 Database Systems Corp. develops the technology and products that can improve the productivity of a call center or help desk contact center. Our call center phone system and telemarketing software can streamline your operation while providing controls and consistency in a live answering service center.

Contact DSC to learn more about these call center products and technology.

The following organization provides call center operations and outsourcing services. Information presented on this page was provided by the company or found on the company's website. Database Systems Corp. does not endorse the company's products and services nor warrant the accuracy of this information. For current information, please visit the company's website listed below.


---

AnswerConnect
An Outstanding Telephone Answering Service Solution

At AnswerConnect, our goal is to provide the best in telephone answering services. We have integrated state-of-the-art technology with excellent customer service to give you an industry-leading nationwide phone answering service. For exceptional telephone answering services customized to fit your business, turn to AnswerConnect.


---
Company Profile Information
Organization:



Answer Anytime
PO Box 80040
Portland, OR 97280


Telephone: 800.525.1315

Website: www.answerconnect.com

Contact: sales@answerconnect.com
Additional Company Information
Real People, Real Results
AnswerConnect is a full-service contact center located in the Pacific Northwest serving customers nationwide.

By using state-of-the-art technology and investing in leading call center and software solutions, we are able to offer a unique solution for businesses who wish to outsource their call-handling needs.

By aggregating what would be your potential costs of staffing, capital expenditures, and program development across our customer base, we are able to provide our customers with service for a fraction of the cost that it would cost for them to perform similar services internally.




---
Advanced Call Center Technology
Imagine having a call center with ALL of your call center agents talking ONLY with interested prospects. With technology from Database Systems Corp. this type of advanced call center is now a reality. By letting your advanced phone system do more work and qualification of your prospects, your call center service representatives can spend more productive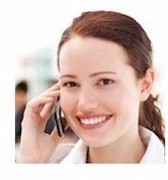 time selling and promoting rather than just trying to keep a prospect on the line.

Prospects can now be called and introduced with a consistent, professional message. Your call introduction will be a clear, concise message that YOU want to present.

Fewer agents can now process far more calls in this new call center. You can hire call center agents that can work from your center or from home. Recruiting telemarketers into this environment is much easier.

Call centers can become as much as 10 times more productive using this smart and professional marketing approach.

Phone campaigns that took days or weeks to perform can now be accomplished in just hours!

Contact DSC to learn more about this advanced call center technology.