<! Main body of page >

Contact Center Provider - S&D Marketing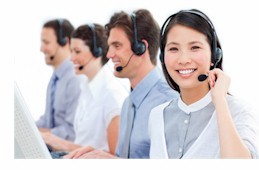 S&D Marketing provides call center services and is not affiliated with Database Systems Corp. PLEASE NOTE - DSC does NOT provide sales and marketing leads.

Database Systems Corp. develops the technology and products that can improve the productivity of a contact center or help desk call center. Our call center phone system and telemarketing software can streamline your operation while providing controls and consistency in a live answering service center.

Contact DSC to learn more about these call center products and technology.

The following organization provides call center operations and outsourcing services. Information presented on this page was provided by the company or found on the company's website. Database Systems Corp. does not endorse the company's products and services nor warrant the accuracy of this information. For current information, please visit the company's website listed below.


---

S&D Marketing
S&D Marketing takes a consultative approach with each client.

Understanding a clientís requirements, past experience and future goals are all part of the initial consultation. Clients benefit from S&Dís telemarketing expertise and commitment to the projects success. Most projects start as a test, or pilot program. ďIf we exceed the clientís expectations, they embrace us as their partnerĒ is the S&D mission statement. The same determination that it took to build S&D from a humble start up business in 1999 to an industry leader in 2005 will be focused on your project.


---
Company Profile Information
Organization:



S&D Marketing
2200 Michener Street
Suite 11
Philadelphia, PA 19115


Telephone: 866-200-6739

Website: www.sdmarketing.com

Email: (none)
Additional Company Information
So why choose Telelink for your outsourcing needs?
S&D Marketing Inc., located in Philadelphia, Pennsylvania, was founded in 1993 by Shai Fishman, President & CEO. S&Dís first clients were the Philadelphia Inquirer, Daily News and several other local publications (1993-1997). Fishman built direct marketing sales teams that far exceeded the all his clientsí expectations. S&D learned right from the start, that itís all about performance!

S&D began to diversify from the newspaper and publication business. By 1999 S&D was successfully marketing cable services and deregulated energy. Sales of telecom services and products were added to the umbrella of services offered at S&D in 2000. In 1999 and 2000, S&Dís professional outside field sales teams also staffed over 100 nationwide events, promoting high speed cable internet for several MSOs including Comcast, Time Warner, Charter and COX. These events tested and validated S&Dís ability to provide sales solutions at special marketing events.




---
Advanced Contact Center Technology
Imagine having a contact center with ALL of your call center agents talking ONLY with interested prospects. With technology from Database Systems Corp. this type of advanced contact center is now a reality. By letting your advanced phone system do more work and qualification of your prospects, your call center service representatives can spend more productive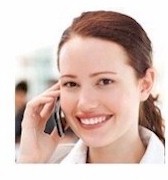 time selling and promoting rather than just trying to keep a prospect on the line.

Prospects can now be called and introduced with a consistent, professional message. Your call introduction will be a clear, concise message that YOU want to present.

Fewer agents can now process far more calls in this new call center. You can hire call center agents that can work from your center or from home. Recruiting telemarketers into this environment is much easier.

Call centers can become as much as 10 times more productive using this smart and professional marketing approach.

Phone campaigns that took days or weeks to perform can now be accomplished in just hours!

Contact DSC to learn more about this advanced contact center technology.