CATI Telephone Interview
Voice Recording Software
Predictive Dialer
Business Phone Systems
Phone Software
Softphone IVR System
Computer Phone Software
Web Phone Software
Softphone Phone System


Digital Phone Systems
Collection Predictive Dialer
Debt Collection Software
Human Resources Software
Financial Services Marketing
Mortgage Software
Mortgage Calculator
Mortgage Leads
Call Centers
Marketing Leads
Real Estate Leads
Insurance Lead Providers
Fund Raising By Phone
Store Locator Phone Service
Insurance Marketing Leads
Insurance Software Solutions
Mortgage Marketing
Political Call System
Political Activism
Real Estate Marketing
Real Estate Marketing Tools
Real Estate Software
Real Estate Listings
Reminder System

Information
Agency Managers
Phone Surveys
Touchphone Surveys
Phone Survey Software
Customer Surveys
IVR Call
Clinical IVR
Employee Opinion Survey
Automatic Surveys
Salary Survey
Customer Satisfaction Survey
Customer Service Surveys Opinion Survey
Automated IVR Survey
Political Survey
Marketing Survey
Consumer Survey
Automated Surveys
Survey Dialers
Phone Surveying
Automatic IVR Surveys
IVR Survey Software
Survey Autodialer
Market Research Survey



<! ************** MAIN BODY ************************************************>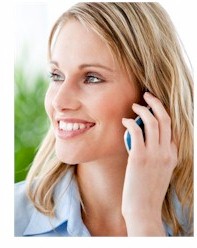 Technology from Database Systems Corp. lets you develop IVR survey applications using our interactive voice response IVR solutions. Surveys can be initiated by outbound phone calls or can be a response to callers. Using our PACER and WIZARD phone systems with the Smart Message Dialer and survey software, we can call your survey prospects and play a highly focused and custom greeting. We then can give your survey audience the option to take your survey or even talk with a representative, leave a voice message, hear additional information, or simply decline to participate in the survey. The survey can accept touchphone response or can record each question response for later analysis. To view more information regarding our automated phone applications, please visit our Automatic Phone Survey solution web page.

The following is an article relating to call survey techniques and products and services in our business.
Customer Surveys For Agency Managers
By: Harry P. Hatry, John E. Marcotte, Therese Van Houten, Carol H. Weiss

"More public managers will need to reach out to the customers and groups affected by their services to obtain opinions, ratings and preferences. This book has the potential to fill a great need and contribute to better public management."
— Martha W. Marshall Office of Executive Management
Prince William County, Virginia

Public managers across the country are beginning to use customer surveys to find out what citizens really think about the quality of public services. Customer Surveys for Agency Managers serves as a unique guide to help managers plan, conduct and evaluate such surveys.
Introduction
Customer surveys use randomly selected surveys of individuals to obtain representative feedback from an agency's customers. Customer surveys are often the only way to obtain the basic insights agencies need to make services more effective and responsive to their customers, including the public at large. Two characteristics of properly designed surveys make them a unique tool for managers:
Properly designed, they can provide findings that represent the views and conditions of the whole population you serve. Improperly collected customer responses can lead to extremely distorted findings.
They can provide key information that cannot be obtained from other sources. These include customer ratings of services, citizen opinions on relevant public issues, and changes in their condition that customers perceive after they have completed a service.
Information from surveys can be used for a variety of purposes:
Assessing customers' views about the quality and effects of agency services;
Estimating the type and magnitude of needs of various populations within the customer base (e.g., the elderly, youth, the poor, businesses) for various types of services (e.g., social, health, economic, recreational, safety);
Assessing customer awareness of specific policies and services of the agency;
Measuring whether changes in service delivery have produced the desired results;
Obtaining citizen opinions and preferences regarding specific issues, programs, policies, and priorities;
Giving citizens and businesses a voice. Although surveys do not afford face-to-face communication, they give citizens and businesses a chance to communicate with agency managers;
Balancing the voices of special interest constituents (who are most likely to write, call, or come to hearings) with viewpoints more representative of the public, or customer group, at large;
Adding credibility to agency decisions by enabling agency officials to report that customers (citizens) have provided input to the decisions.
This manual provides guidance to agency managers—whether federal, state, or local, public or private—in conducting customer surveys. It addresses such issues as: (1) types of information that can be obtained through surveys; (2) possible categories of respondents; (3) key administrative decisions that managers need to make in undertaking surveys; (4) survey limitations, accuracy, and costs; and (5) ways to analyze findings.

Customer feedback on the quality and outcomes of public services can be obtained in a number of ways:
Using anecdotal information gathered through casual listening to customers;
Holding forums, discussion groups, and focus groups1, in which customers are the participants;
Collecting and analyzing data on customer complaints;
Systematic, representative surveys of customers.
This guide addresses only the last. Each of the other models has its advantages and uses. But none can represent the views and experiences of the full population of customers as accurately as soundly constructed customer surveys. Most of the other procedures involve major distortions because the views reflected come only from those who choose to express their opinions (called self-selection bias). For example, only some citizens will complain (or know how to complain) to their agencies, and their views are likely to capture only the tip of the iceberg of citizens' concerns. These other procedures, however, can be used as preliminary steps in helping your agency identify questions/issues to be covered in customer surveys.

A survey can be a one-time effort or a periodic collection of customer feedback. Periodic surveys allow agencies to repeat questions in a series of surveys to measure changes over time. Interest in obtaining regular performance information for agency use has greatly intensified in recent years. Enthusiasm for total quality management (TQM), for example, has considerably increased the focus on regular measures of customer satisfaction. Two recent federal initiatives have added to the momentum. The U.S. Congress passed the Government Performance and Results Act of 1993, requiring all major federal programs to annually track the outcomes of their programs and encouraging a customer focus. And presidential Executive Order 12862 ("Setting Customer Service Standards," September 11, 1993) calls for periodic surveys of customers of individual federal programs.

A number of state legislatures are requiring state agencies and programs to provide annual customer-oriented performance information. Many local governments are doing the same. These agencies are finding that customer feedback is an important source of information for tracking customer needs, preferences, and performance.

In the private sector, donors have pressed nonprofit organizations, such as United Ways, to provide evidence that donations have produced beneficial outcomes. A number of United Ways are encouraging service agencies they help fund to implement regular customer feedback programs to gauge client satisfaction2. Other national service organizations, accreditation organizations, and community foundations have also begun to develop procedures to track the results of service expenditures—procedures that rely heavily on customer surveys.

That sound sampling techniques can enable agencies to collect reasonably precise information from a relatively small number of respondents is surprising to some. Samples of 1,000, 500, or even fewer, for example, can provide sufficient precision for many, if not most, survey uses. (Gallup and Harris polls, for example, normally survey about 1,600 persons to represent nationwide opinion.)
This Guide's Audience and Scope
Our intent in this guide is to help managers (and supervisors) of service agencies—whether federal, state, or local, public or private—obtain representative information from the persons or organizations they serve.

This material is addressed to all levels of managers and supervisors—persons who are likely to be major initiators and users of customer surveys. These are the officials who make the crucial decisions about whether and how customer surveys will be used. To make these decisions wisely, managers and supervisors do not need to know all the technical details of questionnaire design, sample selection, and statistical analysis. But they do need to know enough about the survey process to make informed judgments about surveys and their use.

The word "customer" is used broadly. The focus of customer surveys usually is on individual citizens or households (both those who have used the services and those who are potential users). However, customers of a service might be other public or private organizations, such as other levels of government or businesses. Managers of internal administrative type services (such as purchasing, personnel, building maintenance, fleet maintenance, and information technology) should also consider conducting periodic surveys of the agency personnel supported by these offices. These are also customers.
Organization of This Guide
This guide has two parts. Part One, "The Essentials: What Managers Need to Know about Customer Surveys," examines the types of information that should and should not be sought from surveys; categories of respondents; the importance of getting information broken out by key customer and service characteristics; the need for survey timeliness and accuracy; survey costs; and the analysis and reporting of findings. Part Two, "Survey Administration and Sampling," provides information on the overall survey process; ways to administer questionnaires; methods of sampling; and sample size and accuracy. (For guidance on specific survey methods and techniques, readers should refer to other publications, such as those cited in the accompanying bibliography.) <! *************** END OF MAIN *******************************************>


---