IVR Outsourcing
Voice Messaging
Automatic Call Distribution
Telecommuting Software
Window On the Web
Voice Recording Software
Predictive Dialer
Collection Predictive Dialer
Softphone
Emergency Broadcast Systems
Community Notification Systems
Emergency Communications

Directories
Sales Lead Generation
Sales Lead Management
Call Centers
Debt Collection Agency
Financial Services
Insurance Leads
Marketing Leads
Business Lists
Mortgage Leads
Phone Service
Real Estate Leads

Applications
Phone Surveys
Human Resources Software
Fund Raising By Phone
Insurance Marketing
Store Locator Phone Service
Mortgage Marketing
Real Estate Marketing
Financial Services
Real Estate Marketing Tools
Real Estate Software
Real Estate Listings
Reminder System

Information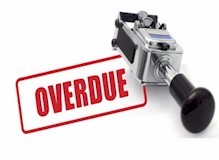 Database Systems Corp. provides the technology and products that can improve the productivity of your debt collection department or organization. Our debt collections autodialer and phone system with its message broadcasting feature can call your past due accounts and play a pre-recorded message. This message may contain specific client information including the action the individual needs to perform to bring the delinquent account current.

But this technology can only help your organization if it is backed by an experienced debt collections agency or professional payment recovery organization.

If you are debt collections agency and would like your website included in this directory, please use our Submit Collection Agency Website form. It's FREE and simple to add your website.

The following is a list of organizations that according to their website descriptions provide debt collection services. Database Systems Corp. is not affiliated with any of these organizations nor does it promote or endorse the products and services of these companies. These websites provide various types of collections services including late payment reminders, debt recovery, debt collections, etc.


---
Collection Agency
Additional Debt Collection Organizations (listed alphabetically)
DebtTrackers.com - www.debttrackers.com

DebtTrackers demands results with our unique collection letters sent to your debtor (the one who owes you money). Each customized letter is sent along with a return envelope and a coupon with your address on it. This way, all payments are mailed directly to you! We send our increasingly demanding letters every eight days (five letters total). You tell us to stop the collection process when the money owed to you has been received. The frequency of contact from our professional collection agency (Lorkins Associates, Inc.) will get you results!



Direct Recovery Associates - www.directrecovery.com

Direct Recovery Associates, Inc. is a nationwide debt collection agency specializing in collecting commercial and professional service claims throughout the U.S. and internationally. Persuasiveness, persistence and professionalism are the standards our collectors and attorneys pride themselves on. They are the secret to our high success rate and unusually high level of client satisfaction.



Transworld Systems - www.transworldsystems.com

Transworld Systems collection agency has been offering collection agency services to businesses, medical practices and facilities since 1970. We lead the debt collections industry by providing better tools to businesses for recovering bad debt and accounts receivable. Our collection agency clients include small businesses, banks, hospitals, retailers, universities, cities, manufacturers, and any other organization that accepts checks or extends credit and needs commercial collections, medical collections or consumer collection agency services. We consistently deliver the highest recovery rates of all collection agencies.



Page [1] [2] [3] Previous
---
Customer Profile - AVAYA Late Payment Reminders

Avaya is a global leader in communication systems, applications and services. They design, build, deploy and manage networks for enterprises. Customers range from small businesses and nonprofit agencies up to more than 90% of the companies in the FORTUNE 500, and the U.S. government. These clients all rely on Avaya for reliable, secure networks that facilitate customer relationships, enhance productivity and maximize profitability.

Avaya has contracted with Database Systems Corp. to send voice messages to some of its customers who have fallen behind in payments. As a result of this late payment reminder, Avaya has realized a measurable increase in collections from these clients and has accomplished this without the added cost of human labor.
Contact Database Systems Corp. Today
Contact DSC to learn more about our debt collection dialer for collection agency and debt collection service products.