Debt Collection Agency
PLEASE NOTE - The collection organization described on this page is NOT affiliated with Database Systems Corp. and information about this collection agency was found on the internet. DO NOT call DSC for information about this company - use the contact information provided below.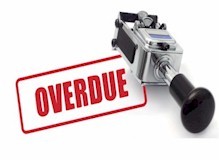 Database Systems Corp. provides the technology and products that can improve the productivity of your debt collection department or organization.

Our debt collections phone system with message broadcasting and IVR features can call your past due accounts and play a pre-recorded message. This message may contain specific client information including the action the individual needs to perform to bring the delinquent account current.

But this technology can only help your organization if it is backed by an experienced debt collections agency or professional payment recovery organization.

The following organization provides debt collections services. Information presented on this page was provided by the company or public information published on the company's website. Database Systems Corp. does not warrant the accuracy of this information. For current information, please visit the company's website listed below.


---
HOME / Resources / Lead Generation / Collection Agency


---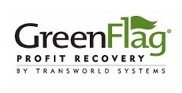 Transworld Systems
Transworld Systems collection agency has been offering collection agency services to businesses, medical practices and facilities since 1970. We lead the debt collections industry by providing better tools to businesses for recovering bad debt and accounts receivable.

Our collection agency clients include small businesses, banks, hospitals, retailers, universities, cities, manufacturers, and any other organization that accepts checks or extends credit and needs commercial collections, medical collections or consumer collection agency services. We consistently deliver the highest recovery rates of all collection agencies.


---
Company Profile Information
Organization:


Telephone: 1-888-446-4733 x439

Website: www.transworldsystems.com

Email: (none)
Additional Company Information
Transworld Systems is in the business of profit recovery. Transworld Systems leads the collections industry in providing better tools to businesses for recovering bad debt and accounts receivable. Transworld Systems' clients include small businesses, banks, hospitals, retailers, universities, cities, manufacturers, and any other organization that accepts checks or extends credit.

Over 60,000 businesses currently entrust Transworld Systems with their slow-pay and non-paying accounts. Last year we recovered over $650 million at a cost of 7 cents per dollar collected.* Transworld Systems success rate is more than triple that of the industry average, which typically collects less than 14% of debts assigned with a typical cost of 40% to 50%. Transworld Systems offers more than triple others' success at about one-sixth the cost.

Transworld Systems low, fixed fee averages less than $10.00* per account. We encourage our clients to submit their accounts in the early stages of delinquency when the opportunity for successful recovery is greatest.

Continued collection success stems from Transworld Systems' nationwide network of recovery offices. Represented by over 150 offices located throughout the United States, Transworld Systems licensed to collect in every state where licensing is so required. Transworld Systems services clients who have a wide range of account balances. Regardless of the balance or location of your customers (within the U.S. or worldwide), Transworld Systems provides the ultimate system in diplomatic and intensive account recovery.

Get to know Transworld System's services. Get to know our company. Discover for yourself how our Transworld Systems recovers more money, for more businesses, at less cost. We believe Transworld Systems will reshape the way you view profit recovery—and the way you do business.




---
Outsource Your Debt Collection Dialing At Our Call Center
DSC can provide your organization with a turnkey debt collection dialer and voice prompting system. But you can also outsource your debt collection and late payment calling application at very affordable rates through our call center. This "TRY BEFORE YOU BUY" option lets you experience the productivity gains that are achievable through automation. Contact DSC today for a free estimate.
Online Client Service Center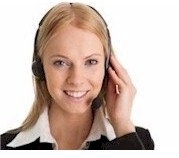 Database offers its clients both inbound and outbound telemarketing services with the ability to manage their own IVR and Voice Broadcasting campaigns online. After signing up for our call center services, you can login to your own account with a unique user id and password. IVR clients can view activity reports on a real-time basis.

Voice Broadcasting clients can download voice recordings and call lists and even manage the start and end of their calling campaigns that are operating at our IVR call center. Users can view call campaign reports and the percentage of completion. To visit our Database Service Center, click on the Call Center Outsourcing link.
Debt Collections Predictive Dialer Features and Benefits
Consistent Collection Agency Messages
Detailed Debt Information Included in Messages
Message Escalation Based On Prior Calls and Debt
Late Payment and Over Due Account Reminders
Greater Call Volume and Contacts using Debt Collection Dialer
Maximized Debt Collection Call Productivity
Increased Debtor Information Management
Work At Home Debt Collector Service Agent Option
Increased Debt Collection Call Success
Past Due Account Reminders
Enhanced Cost Savings at Collection Agencies!
Improved Collection Agency Control
Efficient Use of Resources
Expanded Information Capability
Contact Database Systems Corp. Today
Contact DSC to learn more about our debt collection dialer for collection agency and debt collection service products.