<! Main body of page >

Contact Center Provider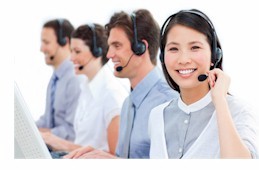 Database Systems Corp. develops the technology and products that can improve the productivity of a contact center or help desk call center. Our call center phone system and telemarketing software can streamline your operation while providing controls and consistency in a live answering service center.

Contact DSC to learn more about these call center products and technology.

The following organization provides call center operations and outsourcing services. Information presented on this page was provided by the company or found on the company's website. Database Systems Corp. does not endorse the company's products and services nor warrant the accuracy of this information. For current information, please visit the company's website listed below.


---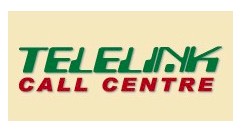 Telelink Call Centre
Telelink provides both business-to-business and business-to-consumer call centre services. Outsourcing your requirements can be on a project by project basis or through developing a long-term more comprehensive partnership.

Telelink will work with you to customize our service applications to assist you in meeting your business objectives. Custom program development includes service blueprinting, training schedules, account objectives and reporting schedules.


---
Company Profile Information
Organization:



Telelink Call Centre
34 Pippy Place
St. John's
Newfoundland, Canada
A1B 3X4


Telephone: 1-888-693-2255

Website: www.thecallcenterinc.com

Email: support@thecallcenterinc.com
Additional Company Information
So why choose Telelink for your outsourcing needs?
Telelink has over 37 years of experience, and we've learned the best practices of over 400 companies… value we bring to the table with every new client. We've assisted many companies from start up to multi million dollar success stories.

The owners are true entrepreneurs, who enjoy the challenge of growing with your company.

The key principals of Telelink are involved in the business on a day-to-day basis, and are always available for consultation or emergency requirements.

We are small enough to react immediately to your changing needs, and to customize your services, yet large enough to offer you the latest in technologies and customer services.

We are presently undergoing ISO certification, a commitment to long term quality service. In addition, we subscribe to a third party testing service and awards program to ensure our quality service is benchmarked against industry standards on an ongoing basis.




---
Advanced Contact Center Technology
Imagine having a contact center with ALL of your call center agents talking ONLY with interested prospects. With technology from Database Systems Corp. this type of advanced contact center is now a reality. By letting your advanced phone system do more work and qualification of your prospects, your call center service representatives can spend more productive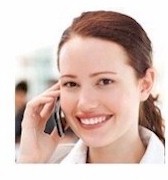 time selling and promoting rather than just trying to keep a prospect on the line.

Prospects can now be called and introduced with a consistent, professional message. Your call introduction will be a clear, concise message that YOU want to present.

Fewer agents can now process far more calls in this new call center. You can hire call center agents that can work from your center or from home. Recruiting telemarketers into this environment is much easier.

Call centers can become as much as 10 times more productive using this smart and professional marketing approach.

Phone campaigns that took days or weeks to perform can now be accomplished in just hours!

Contact DSC to learn more about this advanced contact center technology.