<! Main body of page >

Call Center Provider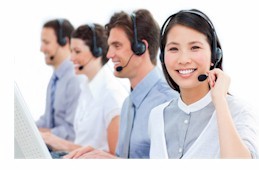 Database Systems Corp. develops the technology and products that can improve the productivity of a call center or help desk contact center. Our call center phone system and telemarketing software can streamline your operation while providing controls and consistency in a live answering service center.

Contact DSC to learn more about these call center products and technology.

The following organization provides call center operations and outsourcing services. Information presented on this page was provided by the company or found on the company's website. Database Systems Corp. does not endorse the company's products and services nor warrant the accuracy of this information. For current information, please visit the company's website listed below.


---

Global Telesourcing
Global Telesourcing is a U.S. company that offers comprehensive Spanish-language customer care and sales solutions, as well as technical support, to businesses looking to deliver top-quality services to their Hispanic audiences.

Our programs are distributed over an established network of best-in-class, Customer Operations Performance Center (COPC)-certified domestic and offshore providers.


---
Company Profile Information
Organization:



Global Telesourcing, LLC
1029 N Royal Street, #200
Alexandria, VA 22314


Telephone: +1 703.684.1141

Website: www.globaltelesourcing.com

Contact: info@globaltelesourcing.com
Additional Company Information
The need for Spanish-language customer care solutions is growing along with the Hispanic population in the United States. No matter how large or small your business, you cannot afford to ignore this increasing—and increasingly influential—market. Global Telesourcing provides a unique solution to the problems many businesses face in finding cost-efficient, high-quality Hispanic customer care programs:
Because of our unique relationships with partner facilities outside of the United States, we are able to provide clients with superior customer care programs and technical support at less than half the cost of comparable domestic and offshore services without sacrificing quality or control.
Offshore call centers offer significantly lower-cost services, but outsourcing your customer relations services can be risky. Global Telesourcing's experienced management staff can eliminate the risk and help you ease into the Hispanic market.
Our management team brings together industry leaders with over 50 years of cumulative, senior-level experience in high-profile call center management and in program management and implementation.
Global Telesourcing can help your business transfer your existing Spanish-language customer care and technical services seamlessly to an offshore facility, to help you start achieving better results at a lower cost.
---
Advanced Call Center Technology
Imagine having a call center with ALL of your call center agents talking ONLY with interested prospects. With technology from Database Systems Corp. this type of advanced call center is now a reality. By letting your advanced phone system do more work and qualification of your prospects, your call center service representatives can spend more productive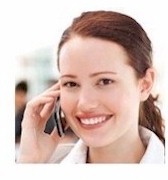 time selling and promoting rather than just trying to keep a prospect on the line.

Prospects can now be called and introduced with a consistent, professional message. Your call introduction will be a clear, concise message that YOU want to present.

Fewer agents can now process far more calls in this new call center. You can hire call center agents that can work from your center or from home. Recruiting telemarketers into this environment is much easier.

Call centers can become as much as 10 times more productive using this smart and professional marketing approach.

Phone campaigns that took days or weeks to perform can now be accomplished in just hours!

Contact DSC to learn more about this advanced call center technology.