<! Main body of page >

Call Center Services Provider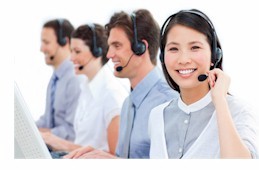 Database Systems Corp. develops the technology and products that can improve the productivity of a call center or help desk contact center. Our call center phone system and telemarketing software can streamline your operation while providing controls and consistency in a live answering service center.

Contact DSC to learn more about these call center products and technology.

The following organization provides call center operations and outsourcing services. Information presented on this page was provided by the company or found on the company's website. Database Systems Corp. does not endorse the company's products and services nor warrant the accuracy of this information. For current information, please visit the company's website listed below.


---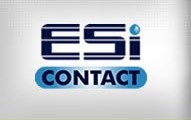 ESI Contact Inc.
ESI Contact provides live call center outsourcing solutions for traditional and non-traditional direct marketing campaigns and online stores.

Our multi channel call center services combine our fully trained, sales-focused call center agents with innovative and efficient call center technologies, boosting your sales and increasing the return on your marketing investment.

In fact, our web enabled call center agents are focused on increasing the sales generated by your marketing campaign, while simultaneously tending to your customers with the care and attention you would expect from one of your own employees.


---
Company Profile Information
Organization:



ESI Contact Inc.
703 Evans Ave.
Suite 602
Etobicoke, Ontario, M9C 5E9


Telephone: (888) 247 9325

Website: www.esicontact.com

Contact: info@esicontact.com
Additional Company Information
Best Practices
Our core operational philosophy revolves around Best practices. Best practices are guidelines for action that reflect an organization's best solution to a task in a given circumstance. Effective best practice implementers understand that practices change and evolve with the market and shifts in business objectives.

Best practices needs to be viewed as a systematic process. The process must incorporate the knowledge cycle (which consists of authoring and publishing, discovering, learning and improving), and take into account corporate strategy (so it can focus on the most strategic areas that support business objectives).




---
Advanced Call Center Technology
Imagine having a call center with ALL of your call center agents talking ONLY with interested prospects. With technology from Database Systems Corp. this type of advanced call center is now a reality. By letting your advanced phone system do more work and qualification of your prospects, your call center service representatives can spend more productive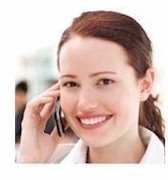 time selling and promoting rather than just trying to keep a prospect on the line.

Prospects can now be called and introduced with a consistent, professional message. Your call introduction will be a clear, concise message that YOU want to present.

Fewer agents can now process far more calls in this new call center. You can hire call center agents that can work from your center or from home. Recruiting telemarketers into this environment is much easier.

Call centers can become as much as 10 times more productive using this smart and professional marketing approach.

Phone campaigns that took days or weeks to perform can now be accomplished in just hours!

Contact DSC to learn more about this advanced call center technology.