Directories
Lead Generation
Lead Management Software
Live Lead Transfer
Call Centers
Debt Collection Agency
Financial Services
Insurance Leads
Marketing Leads
Business Lists
Mortgage Leads
Phone Service
Real Estate Leads

Call Center Directories
Call Center Consultants
Call Center Design
Call Center Training
Contact Centers
Customer Service Call Centers
Help Desks
Inbound Call Centers
India Call Centers
Outbound Call Centers
Live Answering Services
Call Center Outsourcing
Offshore Call Centers
Work From Home Call Centers
Telemarketing Call Centers

Related Applications
Predictive Dialer
Telemarketing Call Center
Call Center Solutions
Call Center Outsourcing
Customer Call Center Company
Call Center Equipment
Call Center Solutions
Help Desk Software
Contact Centers
Telemarketing Software
Telemarketing Services
Contact Management
Telecommuting Call Center
Virtual Call Center

Information
Call Center Provider
Call Centers
Call Center Software
Customer Service Call Centers
India Call Centers
Offshore Call Centers
Telemarketing Call Centers
Call Center Solutions
Live Answering Services
Help Desks
Contact Centers
Telemarketing Centers
Linux Call Center
Call Center Technology
Telemarketing CRM
Call Center Autodialer
Call Center CTI
Inbound Call Center
Outbound Call Center
Call Center Outsourcing
Call Center Services
Call Center Development
Contact Management Center
Call Center CRM


<! Main body of page >

Call Center Services Provider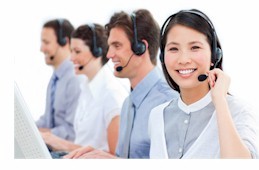 Database Systems Corp. develops the technology and products that can improve the productivity of a call center or help desk contact center. Our call center phone system and telemarketing software can streamline your operation while providing controls and consistency in a live answering service center.

Contact DSC to learn more about these call center products and technology.

The following organization provides call center operations and outsourcing services. Information presented on this page was provided by the company or found on the company's website. Database Systems Corp. does not endorse the company's products and services nor warrant the accuracy of this information. For current information, please visit the company's website listed below.


---
e-Services Group International
Providing customer solutions from it's home in Jamaica for over 12 years, e-Services Group has evolved from a successful data entry operation to one of the world leaders in offshore call center and back-office processing.

With operations in Montego Bay and Kingston, Jamaica, e-Services currently processes over 20,000,000 transactions annually for a growing list of major US and international clients. We have three facilities and a workforce of over 1500 employees ready to serve you. From the Hague to Hartford and Columbus to Chicago, e-Services' clients rely on state-of-the-art contact centers to provide unrivalled quality, accuracy and reliability – at a substantial cost savings.


---
Company Profile Information
Organization:



e-Services Group International
16211 Park Ten Place
Houston, Texas 77084


Telephone: (281) 579-4485

Website: www.e-servicesgroup.com

Contact: info@e-servicesgroup.com
Additional Company Information
We know our core business as well as you know yours: Our core business is teleservices – the full range of services you might need, in whatever combination you need. Accuracy, reliability and consistency are our hallmarks, along with flexibility. We will use whatever combinations of technology and solutions best address your specific needs and those of your customers – a person at a work station with access to the necessary data bases, voice menus, chat help and other web-enabled services.

When you customers' experience with e-Services is complete, they will feel better about your company.

We train our employees not only in the general principles of customer care, but in the specific kinds of questions your customers ask when they seek assistance via phone or the Net. Our high-retention rates mean that our employees stay with us, allowing them to learn more about you and your customers. The result: More satisfied customers at less cost to you.

We will match the level of services you are accustomed to, and, as we train our employees and we learn more about your customers needs, we will exceed your expectations. As technology- hardware and software-advance and as your business evolves with the marketplace, e-Services anticipates your needs, and creates innovative and cost-effective solutions.

As you consider your offshore decision, contact e-Services and talk with us about how we can adapt our technology and employee's skills to your particular needs.




---
Advanced Call Center Technology
Imagine having a call center with ALL of your call center agents talking ONLY with interested prospects. With technology from Database Systems Corp. this type of advanced call center is now a reality. By letting your advanced phone system do more work and qualification of your prospects, your call center service representatives can spend more productive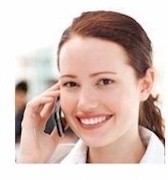 time selling and promoting rather than just trying to keep a prospect on the line.

Prospects can now be called and introduced with a consistent, professional message. Your call introduction will be a clear, concise message that YOU want to present.

Fewer agents can now process far more calls in this new call center. You can hire call center agents that can work from your center or from home. Recruiting telemarketers into this environment is much easier.

Call centers can become as much as 10 times more productive using this smart and professional marketing approach.

Phone campaigns that took days or weeks to perform can now be accomplished in just hours!

Contact DSC to learn more about this advanced call center technology.