<! Main body of page >

Contact Center Provider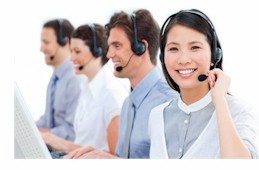 Database Systems Corp. develops the technology and products that can improve the productivity of a contact center or help desk call center. Our call center phone system and telemarketing software can streamline your operation while providing controls and consistency in a live answering service center.

Contact DSC to learn more about these call center products and technology.

The following organization provides call center operations and outsourcing services. Information presented on this page was provided by the company or found on the company's website. Database Systems Corp. does not endorse the company's products and services nor warrant the accuracy of this information. For current information, please visit the company's website listed below.


---

Direct Line TeleResponse
Direct Line provides a wide range of telecommunications services. Our call center offers 24-hour live operator order entry, catalog entry, dealer locator services, database management, and complex messaging/dispatch accounts. Companies in a variety of business industries have outsourced their catalog orders and customer care to Direct Line.

We do it 24 hours a day, after hours only or overflow during the day. Whatever your needs, whenever you require those needs met, we can meet them.


---
Company Profile Information
Organization:



Direct Line TeleResponse
2847 Shattuck Avenue
Berkeley, CA 94705


Telephone: 888-365-2424

Website: www.directlineinc.com

Email: (none)
Additional Company Information
Same Ownership/Management-Over 24 Years
Direct Line Tele-Response was established in 1979 to provide quality telemessaging services in the San Francisco bay area at reasonable rates. Direct Line has been continually, consistently and professionally managed by the original owners, Ruth and Larry Goldenberg.
Business Focus has Evolved With The Times
In the beginning our primary focus was providing 24 hour emergency dispatch services to the medical community and a wide variety of business professionals. We have developed training programs and systems to train our telereceptionists to handle the complexity of our medical and business dispatch clients.

Over the years we have added inbound telemarketing services and that is now our fastest growing segment of our business.




---
Advanced Contact Center Technology
Imagine having a contact center with ALL of your call center agents talking ONLY with interested prospects. With technology from Database Systems Corp. this type of advanced contact center is now a reality. By letting your advanced phone system do more work and qualification of your prospects, your call center service representatives can spend more productive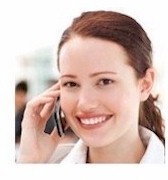 time selling and promoting rather than just trying to keep a prospect on the line.

Prospects can now be called and introduced with a consistent, professional message. Your call introduction will be a clear, concise message that YOU want to present.

Fewer agents can now process far more calls in this new call center. You can hire call center agents that can work from your center or from home. Recruiting telemarketers into this environment is much easier.

Call centers can become as much as 10 times more productive using this smart and professional marketing approach.

Phone campaigns that took days or weeks to perform can now be accomplished in just hours!

Contact DSC to learn more about this advanced contact center technology.