Directories
Lead Generation
Lead Management Software
Live Lead Transfer
Call Centers
Debt Collection Agency
Financial Services
Insurance Leads
Marketing Leads
Business Lists
Mortgage Leads
Phone Service
Real Estate Leads

Call Center Directories
Call Center Consultants
Call Center Design
Call Center Training
Contact Centers
Customer Service Call Centers
Help Desks
Inbound Call Centers
India Call Centers
Outbound Call Centers
Live Answering Services
Call Center Outsourcing
Offshore Call Centers
Work From Home Call Centers
Telemarketing Call Centers

Related Applications
Predictive Dialer
Telemarketing Call Center
Call Center Solutions
Call Center Outsourcing
Customer Call Center Company
Call Center Equipment
Call Center Solutions
Help Desk Software
Contact Centers
Telemarketing Software
Telemarketing Services
Contact Management
Telecommuting Call Center
Virtual Call Center

Information
Call Center Provider
Call Centers
Call Center Software
Customer Service Call Centers
India Call Centers
Offshore Call Centers
Telemarketing Call Centers
Call Center Solutions
Live Answering Services
Help Desks
Contact Centers
Telemarketing Centers
Linux Call Center
Call Center Technology
Telemarketing CRM
Call Center Autodialer
Call Center CTI
Inbound Call Center
Outbound Call Center
Call Center Outsourcing
Call Center Services
Call Center Development
Contact Management Center
Call Center CRM


<! Main body of page >

Contact Center Provider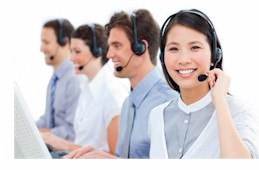 Database Systems Corp. develops the technology and products that can improve the productivity of a contact center or help desk call center. Our call center phone system and telemarketing software can streamline your operation while providing controls and consistency in a live answering service center.

Contact DSC to learn more about these call center products and technology.

The following organization provides call center operations and outsourcing services. Information presented on this page was provided by the company or found on the company's website. Database Systems Corp. does not endorse the company's products and services nor warrant the accuracy of this information. For current information, please visit the company's website listed below.


---

DialAmerica Marketing, Inc.
Over 47 years of experience gives DialAmerica's professionals the ability to analyze a client's business and design custom-tailored solutions to its unique challenges in both the consumer and business-to-business markets. We started out in the magazine business and have come to understand our clients' needs in numbers of targeted industries: financial services, telecommunications, cable, software, video, energy, pharmaceuticals, manufacturing, and retail.

We have 37 dedicated call centers in major markets across the US and place more than 200 million phone calls annually from over 4,500 workstations. On average, we employ more than 6,000 telephone sales representatives who carry on millions of conversations on behalf of our clients each week.


---
Company Profile Information
Organization:



DialAmerica Marketing, Inc.
Corporate Headquarters
960 Macarthur Boulevard
Mahwah, NJ 07495


Telephone: 800-913-3331

Website: www.dialamerica.com

Email: (none)
Additional Company Information
DialAmerica has been in the telemarketing business for over 47 years, longer than any other telemarketers in business today. The present owners purchased the company in 1976 from Time Inc. and expanded it far beyond the publishing industry to include growing and emerging industries.

Today, DialAmerica is the largest, privately owned telemarketing company in the United States - with annual revenues of $220 million. Our president serves on the Board of Directors of the Direct Marketing Association, and we have an active, highly respected, in-house Government Affairs and Legislative Compliance (GALC) Department. In fact, our VP of GALC also serves as the chair of the Direct Marketing Association's Teleservices Ethics Committee.




---
Advanced Contact Center Technology
Imagine having a contact center with ALL of your call center agents talking ONLY with interested prospects. With technology from Database Systems Corp. this type of advanced contact center is now a reality. By letting your advanced phone system do more work and qualification of your prospects, your call center service representatives can spend more productive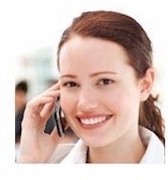 time selling and promoting rather than just trying to keep a prospect on the line.

Prospects can now be called and introduced with a consistent, professional message. Your call introduction will be a clear, concise message that YOU want to present.

Fewer agents can now process far more calls in this new call center. You can hire call center agents that can work from your center or from home. Recruiting telemarketers into this environment is much easier.

Call centers can become as much as 10 times more productive using this smart and professional marketing approach.

Phone campaigns that took days or weeks to perform can now be accomplished in just hours!

Contact DSC to learn more about this advanced contact center technology.