Directories
Lead Generation
Lead Management Software
Live Lead Transfer
Call Centers
Debt Collection Agency
Financial Services
Insurance Leads
Marketing Leads
Business Lists
Mortgage Leads
Phone Service
Real Estate Leads

Call Center Directories
Call Center Consultants
Call Center Design
Call Center Training
Contact Centers
Customer Service Call Centers
Help Desks
Inbound Call Centers
India Call Centers
Outbound Call Centers
Live Answering Services
Call Center Outsourcing
Offshore Call Centers
Work From Home Call Centers
Telemarketing Call Centers

Related Applications
Predictive Dialer
Telemarketing Call Center
Call Center Solutions
Call Center Outsourcing
Customer Call Center Company
Call Center Equipment
Call Center Solutions
Help Desk Software
Contact Centers
Telemarketing Software
Telemarketing Services
Contact Management
Telecommuting Call Center
Virtual Call Center

Information
Call Center Provider
Call Centers
Call Center Software
Customer Service Call Centers
India Call Centers
Offshore Call Centers
Telemarketing Call Centers
Call Center Solutions
Live Answering Services
Help Desks
Contact Centers
Telemarketing Centers
Linux Call Center
Call Center Technology
Telemarketing CRM
Call Center Autodialer
Call Center CTI
Inbound Call Center
Outbound Call Center
Call Center Outsourcing
Call Center Services
Call Center Development
Contact Management Center
Call Center CRM


<! Main body of page >

Call Center Provider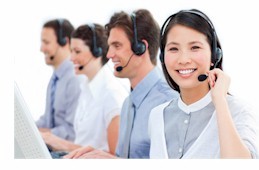 Database Systems Corp. develops the technology and products that can improve the productivity of a call center or help desk contact center. Our call center phone system and telemarketing software can streamline your operation while providing controls and consistency in a live answering service center.

Contact DSC to learn more about these call center products and technology.

The following organization provides call center operations and outsourcing services. Information presented on this page was provided by the company or found on the company's website. Database Systems Corp. does not endorse the company's products and services nor warrant the accuracy of this information. For current information, please visit the company's website listed below.


---

Delhi Call Centers
DelhiCall's tele-professionals help you turn your prospects into customers, and then your customers into advocates. We focus on building a relationship that lasts by using a personalized approach that provides the value addition necessary to maintain and grow your client base.

We are capable of Up-Selling & Cross-Selling, Sales Lead Generation, Market Research & Surveys, Database Cleaning and Updating, Internet Response follow-up, Collection of Past Dues, Third Party Verification, Record Verification, Fraud Detection /Prevention Calls, Damage Control and Disaster Recovery Services, Welcome / Thank-you Calls, Other Client Initiated Information, Continuity Sales Calls, Affinity Programs, Partnership Programs, Loyalty Programs and any kind of Message Delivery.


---
Company Profile Information
Organization:


Telephone: (800)-205-6731

Website: www.delhicall.com

Contact: info@delhicall.com
Additional Company Information
At DelhiCall, quality is a vital independent function. Our quality editors ensure that responses are framed in a structured form and are accurate and complete in all respects. They also facilitate quality delivery through random checks and ongoing assistance to our customer care specialists. Our quality team runs periodic quality programs and we have implemented quality circles, which focus on building process efficiencies and improving overall quality and productivity of the delivery team through ongoing process redesign.

We try to anticipate the customer's next question and attempt to make the first response as comprehensive as possible to ensure one contact resolution. Our customer care specialists are measured in terms of the number of repeat messages they need to process for the same customer and for related queries. We encourage minimization of number of contacts - it has a favorable impact on both customer satisfaction and processing costs.

We believe that we are well positioned to deliver a strong value proposition to our clients- · Consistent quality , Substantial cost efficiencies, Round the clock support.




---
Advanced Call Center Technology
Imagine having a call center with ALL of your call center agents talking ONLY with interested prospects. With technology from Database Systems Corp. this type of advanced call center is now a reality. By letting your advanced phone system do more work and qualification of your prospects, your call center service representatives can spend more productive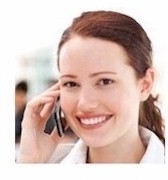 time selling and promoting rather than just trying to keep a prospect on the line.

Prospects can now be called and introduced with a consistent, professional message. Your call introduction will be a clear, concise message that YOU want to present.

Fewer agents can now process far more calls in this new call center. You can hire call center agents that can work from your center or from home. Recruiting telemarketers into this environment is much easier.

Call centers can become as much as 10 times more productive using this smart and professional marketing approach.

Phone campaigns that took days or weeks to perform can now be accomplished in just hours!

Contact DSC to learn more about this advanced call center technology.