<! Main body of page >

Contact Center Provider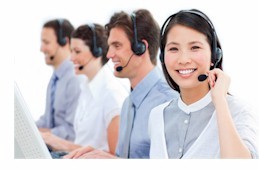 Database Systems Corp. develops the technology and products that can improve the productivity of a contact center or help desk call center. Our call center phone system and telemarketing software can streamline your operation while providing controls and consistency in a live answering service center.

Contact DSC to learn more about these call center products and technology.

The following organization provides call center operations and outsourcing services. Information presented on this page was provided by the company or found on the company's website. Database Systems Corp. does not endorse the company's products and services nor warrant the accuracy of this information. For current information, please visit the company's website listed below.


---

CyLynx
CyLynx Inc. is a global provider of expert outsourced customer support and e-business services.

Led by five decades of technology expertise and armed with a sophisticated customer interaction staff, CyLynx functions as a high-tech, low-cost IT support department available on demand. Businesses can focus on core objectives while CyLynx delivers world-class service through 24 x 7 e-mail, live chat, and voice.

Additionally, the company offers multi-channel sales support and advanced Web site and intranet development services. CyLynx is privately held and has offices throughout the United States and Southeast Asia.


---
Company Profile Information
Organization:



CyLynx Corporate Headquarters
42255 Chase Drive
Canton, MI 48188
USA


Telephone: 866-512-0200

Website: www.cylynx.com

Email: sales@cylynx.com
Additional Company Information
CyLynx provides outsourced customer support to Web hosting companies and Internet Service Providers. Rather than operating their own in-house customer support departments, which can be an extremely expensive and challenging task, Web hosts, ISP's, and other technology companies can share their support responsibilities with CyLynx while dramatically reducing their support costs.

Our mission is to raise the satisfaction levels of our client's customers by delivering superior customer support services. Our entire organization is focused on service delivery, with a firm commitment to quality, control, and security.




---
Advanced Contact Center Technology
Imagine having a contact center with ALL of your call center agents talking ONLY with interested prospects. With technology from Database Systems Corp. this type of advanced contact center is now a reality. By letting your advanced phone system do more work and qualification of your prospects, your call center service representatives can spend more productive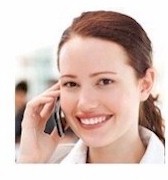 time selling and promoting rather than just trying to keep a prospect on the line.

Prospects can now be called and introduced with a consistent, professional message. Your call introduction will be a clear, concise message that YOU want to present.

Fewer agents can now process far more calls in this new call center. You can hire call center agents that can work from your center or from home. Recruiting telemarketers into this environment is much easier.

Call centers can become as much as 10 times more productive using this smart and professional marketing approach.

Phone campaigns that took days or weeks to perform can now be accomplished in just hours!

Contact DSC to learn more about this advanced contact center technology.