Directories
Lead Generation
Lead Management Software
Live Lead Transfer
Call Centers
Debt Collection Agency
Financial Services
Insurance Leads
Marketing Leads
Business Lists
Mortgage Leads
Phone Service
Real Estate Leads

Call Center Directories
Call Center Consultants
Call Center Design
Call Center Training
Contact Centers
Customer Service Call Centers
Help Desks
Inbound Call Centers
India Call Centers
Outbound Call Centers
Live Answering Services
Call Center Outsourcing
Offshore Call Centers
Work From Home Call Centers
Telemarketing Call Centers

Related Applications
Predictive Dialer
Telemarketing Call Center
Call Center Solutions
Call Center Outsourcing
Customer Call Center Company
Call Center Equipment
Call Center Solutions
Help Desk Software
Contact Centers
Telemarketing Software
Telemarketing Services
Contact Management
Telecommuting Call Center
Virtual Call Center

Information
Call Center Provider
Call Centers
Call Center Software
Customer Service Call Centers
India Call Centers
Offshore Call Centers
Telemarketing Call Centers
Call Center Solutions
Live Answering Services
Help Desks
Contact Centers
Telemarketing Centers
Linux Call Center
Call Center Technology
Telemarketing CRM
Call Center Autodialer
Call Center CTI
Inbound Call Center
Outbound Call Center
Call Center Outsourcing
Call Center Services
Call Center Development
Contact Management Center
Call Center CRM


<! Main body of page >

Contact Center Provider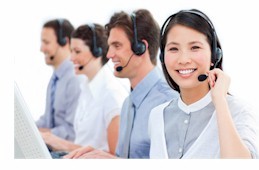 Database Systems Corp. develops the technology and products that can improve the productivity of a contact center or help desk call center. Our call center phone system and telemarketing software can streamline your operation while providing controls and consistency in a live answering service center.

Contact DSC to learn more about these call center products and technology.

The following organization provides call center operations and outsourcing services. Information presented on this page was provided by the company or found on the company's website. Database Systems Corp. does not endorse the company's products and services nor warrant the accuracy of this information. For current information, please visit the company's website listed below.


---

Call Central
Call Central is a leading provider of Business Process Outsourcing Services to Fortune 1000 companies. We offer a range of integrated customer care services including voice, email response, real-time chat, knowledge management, CRM architecture and other value added services to small and medium sized corporations.

With our vision, client focus, and a commitment to operational excellence, Call Central has become the premier provider of diversified business process and outsourcing services offering innovative and effective solutions for clients around the world.


---
Company Profile Information
Organization:



Call Central
183, Gray Crescent, Ottawa
K2K 3L8, Canada.


Telephone: 1-888-879-1397

Website: www.callcentral.com

Email: (none)
Additional Company Information
We are the leading and fastest growing Business Process Outsourcing (BPO)and Call Center services provider in Pakistan. We manage customer care services and back office processes for leading global organizations in the domains of banking, insurance, financial services, travel, technology, telecom and retail. Call Central ensures exceptional client experience through world-class talent, strong management focus, dedicated business units and a strong financial platform.

We manage programs with rigorous processes and procedures to integrate all program components into one seamless operation. We deliver added value to customer-contact at every stage of the customer lifecycle, from acquisition to cross selling, customer care to help desk and technical support to receivables management. Every detail of every contact focuses on increasing customer value and loyalty.




---
Advanced Contact Center Technology
Imagine having a contact center with ALL of your call center agents talking ONLY with interested prospects. With technology from Database Systems Corp. this type of advanced contact center is now a reality. By letting your advanced phone system do more work and qualification of your prospects, your call center service representatives can spend more productive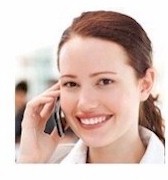 time selling and promoting rather than just trying to keep a prospect on the line.

Prospects can now be called and introduced with a consistent, professional message. Your call introduction will be a clear, concise message that YOU want to present.

Fewer agents can now process far more calls in this new call center. You can hire call center agents that can work from your center or from home. Recruiting telemarketers into this environment is much easier.

Call centers can become as much as 10 times more productive using this smart and professional marketing approach.

Phone campaigns that took days or weeks to perform can now be accomplished in just hours!

Contact DSC to learn more about this advanced contact center technology.