<! Main body of page >

Call Center Provider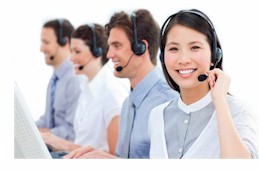 Database Systems Corp. develops the technology and products that can improve the productivity of a call center or help desk contact center. Our call center phone system and telemarketing software can streamline your operation while providing controls and consistency in a live answering service center.

Contact DSC to learn more about these call center products and technology.

The following organization provides call center operations and outsourcing services. Information presented on this page was provided by the company or found on the company's website. Database Systems Corp. does not endorse the company's products and services nor warrant the accuracy of this information. For current information, please visit the company's website listed below.


---

Beacon Global Services Corporation
Don't view outsourcing as a cost. See it as a way to enable your organization to do what it does best, and let someone else do for you what they do best.

To create the world-class organization you've been working, planning, and dreaming to achieve, consider outsourcing all or parts of your business function to a world-class solutions provider - Beacon.


---
Company Profile Information
Organization:



Beacon Global Services Corporation
331 Main Street
Poughkeepsie, NY 12601


Telephone: 845.473.1137

Website: www.beaconglobalservices.com

Contact: (none)
Additional Company Information
Beacon Global Services Corporation (BGSC), a wholly owned subsidiary of Indotronix International Corporation (IIC) www.iic.com offers turnkey outsourced Call Center with complete Contact Management Solution. Our USP is derived from our strength of being a Full IT Services Company, specializing in Software Development, Project Management and Resourcing. BGSC is a fully Multimedia Web-enabled Contact Center Service Bureau. We have 120 agent seats in our centers at Hyderabad, India and 48 seats in call center at Poughkeepsie, New York, which are fully operational for 24X7 basis. Our off shore facilities add further value to our proposition.

In today's new economy, business and client demands are changing rapidly; Customers/Clients demand quality products as well as exceptional support services. BGSC specializes in Customer Interaction Programs. We offer solutions that are creative and customized to meet their specific needs. With our expertise in advanced technology, marketing and recruitment, BGSC can achieve your goals for service and support, fulfillment, and problem resolution. Our reputation for technical expertise and professionalism sets us apart in the industry.




---
Advanced Call Center Technology
Imagine having a call center with ALL of your call center agents talking ONLY with interested prospects. With technology from Database Systems Corp. this type of advanced call center is now a reality. By letting your advanced phone system do more work and qualification of your prospects, your call center service representatives can spend more productive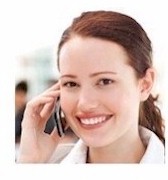 time selling and promoting rather than just trying to keep a prospect on the line.

Prospects can now be called and introduced with a consistent, professional message. Your call introduction will be a clear, concise message that YOU want to present.

Fewer agents can now process far more calls in this new call center. You can hire call center agents that can work from your center or from home. Recruiting telemarketers into this environment is much easier.

Call centers can become as much as 10 times more productive using this smart and professional marketing approach.

Phone campaigns that took days or weeks to perform can now be accomplished in just hours!

Contact DSC to learn more about this advanced call center technology.