<! Main body of page >

Call Center Provider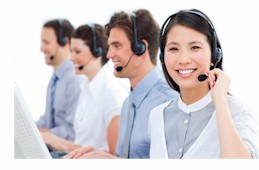 Database Systems Corp. develops the technology and products that can improve the productivity of a call center or help desk contact center. Our call center phone system and telemarketing software can streamline your operation while providing controls and consistency in a live answering service center.

Contact DSC to learn more about these call center products and technology.

The following organization provides call center operations and outsourcing services. Information presented on this page was provided by the company or found on the company's website. Database Systems Corp. does not endorse the company's products and services nor warrant the accuracy of this information. For current information, please visit the company's website listed below.


---

Answering For All.com
We are a complete, full service, 24 hours a day, seven days a week, answering service.

We take the call when you cannot. We are a small boutique service, and we understand the needs of small to midsize companies. We understand that every call is important to you, and if you canít answer it, you want someone you trust to do it for you.

Why choose AnsweringForAll.com? Because customers love us. We always answer their calls with a live person, never a machine. Your customers appreciate that. We know that when we take a call for you, we are your ambassadors of goodwill. We know that the first few seconds make a lasting impression, and we want your customers to feel they were served properly and courteously.


---
Company Profile Information
Organization:


Telephone: 800 449 0530

Website: www.answeringforall.com

Contact: lauren@answeringforall.com
Additional Company Information
What we Offer
AnsweringForAll.com can offer you everything from a complete turn-key operation to small, selected segments of your busy work week. You can get:
Customized greetings geared to your business
Bi-lingual operators
24/7 service
Toll free telephone numbers available
Holidays included
Custom plans available
Either way, a real human person will always answer your calls, and get them to you any way you want: Satisfaction is guaranteed. We treat your customers like they were our own.




---
Advanced Call Center Technology
Imagine having a call center with ALL of your call center agents talking ONLY with interested prospects. With technology from Database Systems Corp. this type of advanced call center is now a reality. By letting your advanced phone system do more work and qualification of your prospects, your call center service representatives can spend more productive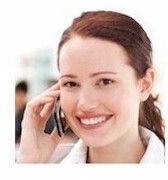 time selling and promoting rather than just trying to keep a prospect on the line.

Prospects can now be called and introduced with a consistent, professional message. Your call introduction will be a clear, concise message that YOU want to present.

Fewer agents can now process far more calls in this new call center. You can hire call center agents that can work from your center or from home. Recruiting telemarketers into this environment is much easier.

Call centers can become as much as 10 times more productive using this smart and professional marketing approach.

Phone campaigns that took days or weeks to perform can now be accomplished in just hours!

Contact DSC to learn more about this advanced call center technology.