Directories
Lead Generation
Lead Management Software
Live Lead Transfer
Call Centers
Debt Collection Agency
Financial Services
Insurance Leads
Marketing Leads
Business Lists
Mortgage Leads
Phone Service
Real Estate Leads

Call Center Directories
Call Center Consultants
Call Center Design
Call Center Training
Contact Centers
Customer Service Call Centers
Help Desks
Inbound Call Centers
India Call Centers
Outbound Call Centers
Live Answering Services
Call Center Outsourcing
Offshore Call Centers
Work From Home Call Centers
Telemarketing Call Centers

Related Applications
Predictive Dialer
Telemarketing Call Center
Call Center Solutions
Call Center Outsourcing
Customer Call Center Company
Call Center Equipment
Call Center Solutions
Help Desk Software
Contact Centers
Telemarketing Software
Telemarketing Services
Contact Management
Telecommuting Call Center
Virtual Call Center

Information
Call Center Provider
Call Centers
Call Center Software
Customer Service Call Centers
India Call Centers
Offshore Call Centers
Telemarketing Call Centers
Call Center Solutions
Live Answering Services
Help Desks
Contact Centers
Telemarketing Centers
Linux Call Center
Call Center Technology
Telemarketing CRM
Call Center Autodialer
Call Center CTI
Inbound Call Center
Outbound Call Center
Call Center Outsourcing
Call Center Services
Call Center Development
Contact Management Center
Call Center CRM


<! Main body of page >

Call Center Provider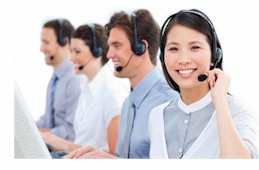 Database Systems Corp. develops the technology and products that can improve the productivity of a call center or help desk contact center. Our call center phone system and telemarketing software can streamline your operation while providing controls and consistency in a live answering service center.

Contact DSC to learn more about these call center products and technology.

The following organization provides call center operations and outsourcing services. Information presented on this page was provided by the company or found on the company's website. Database Systems Corp. does not endorse the company's products and services nor warrant the accuracy of this information. For current information, please visit the company's website listed below.


---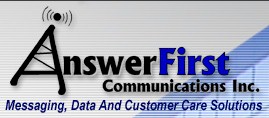 AnswerFirst Communications, Inc.
We are a complete, full service, 24 hours a day, seven days a week, answering service.

We take the call when you cannot. We are a small boutique service, and we understand the needs of small to midsize companies. We understand that every call is important to you, and if you canít answer it, you want someone you trust to do it for you.

Why choose AnsweringForAll.com? Because customers love us. We always answer their calls with a live person, never a machine. Your customers appreciate that. We know that when we take a call for you, we are your ambassadors of goodwill. We know that the first few seconds make a lasting impression, and we want your customers to feel they were served properly and courteously.


---
Company Profile Information
Organization:



AnswerFirst Communications, Inc.



Telephone: 1-800-645-2616

Website: www.answerfirst.com

Contact: (none)
Additional Company Information
Scope Of Telephone Answering Services
Answering services, call center services, order entry services, catalog order taking, e-commerce solutions, customer care, reservations, scheduling, fulfillment, technical support, messaging and shopping cart solutions are all part of our scope of services and have become key components for many businesses in today's competitive environment.

Our energetic and professional staff will insure your callers are greeted by a courteous and helpful voice and will insure you receive accurate messages in a timely manner. The ability to have your phones answered on a 24 hour basis when needed gives many companies a decided advantage over their competition.

Whether your needs are messaging, order entry, reservations, technical support or customer care services, AnswerFirst has a professional solution tailored to fit your specific needs.

Typical customer priorities are:
Saving Time And Money
Enhancing Their Image
Achieving Objectives
Increasing Revenue & Profit
Increasing Market Share
Better Service & Support
---
Advanced Call Center Technology
Imagine having a call center with ALL of your call center agents talking ONLY with interested prospects. With technology from Database Systems Corp. this type of advanced call center is now a reality. By letting your advanced phone system do more work and qualification of your prospects, your call center service representatives can spend more productive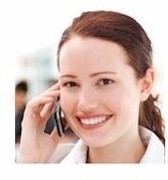 time selling and promoting rather than just trying to keep a prospect on the line.

Prospects can now be called and introduced with a consistent, professional message. Your call introduction will be a clear, concise message that YOU want to present.

Fewer agents can now process far more calls in this new call center. You can hire call center agents that can work from your center or from home. Recruiting telemarketers into this environment is much easier.

Call centers can become as much as 10 times more productive using this smart and professional marketing approach.

Phone campaigns that took days or weeks to perform can now be accomplished in just hours!

Contact DSC to learn more about this advanced call center technology.