<! Main body of page >

Call Center Provider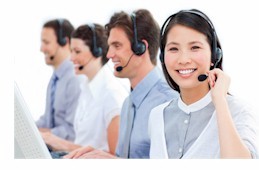 Database Systems Corp. develops the technology and products that can improve the productivity of a call center or help desk contact center. Our call center phone system and telemarketing software can streamline your operation while providing controls and consistency in a live answering service center.

Contact DSC to learn more about these call center products and technology.

The following organization provides call center operations and outsourcing services. Information presented on this page was provided by the company or found on the company's website. Database Systems Corp. does not endorse the company's products and services nor warrant the accuracy of this information. For current information, please visit the company's website listed below.


---

Answer AnyTime
The telephone answering services offered by Answer Anytime combine professionally trained staff, state-of-the-art technology, and the latest in message tracking software to provide your business with an "office" 365 days a year, 24 hours a day.

Answer Anytime's telephone answering services are customized. A computerized information screen is designed for your company and is utilized by the live operator for every call. Your customer dials your number and the Answer Anytime operator answers in your company name. With the company information, the operator's professional training, and the high quality sound level of the call, your customer will feel they are talking directly to your office.


---
Company Profile Information
Organization:



Answer Anytime
Home of the Dial One Network
A Division of Worldwide Messaging, Inc.
47 Fairchild Avenue
Plainview, NY 11803 USA


Telephone: 1-888-710-2337

Website: www.answeranytime.com

Contact: sales@answeranytime.com
Additional Company Information
Answer Anytime, Inc. is full-service telecommunications center. We see ourselves as a "One-Stop" shop capable of seeking communications solutions for any customer, for any special reason.

17 Years Experience: We have our roots in the telephone answering service industry which today, remains a viable and growing part of our company. Dating from 1987, we continue to serve over 35,000 clients in the continental United States and Canada.

Our Important Customers: Answer Anytime serves clients as diverse as the one-person, home-based office to the multi-national corporation. We specialize in creating communication solutions for all business and medical entities who present unique networking messaging needs.

We want to create success stories so we actively address customerís ideas; help sort out budget problems; make mutually-firm commitments to succeed; and, bring about win-win situations so everyone's goals are met.




---
Advanced Call Center Technology
Imagine having a call center with ALL of your call center agents talking ONLY with interested prospects. With technology from Database Systems Corp. this type of advanced call center is now a reality. By letting your advanced phone system do more work and qualification of your prospects, your call center service representatives can spend more productive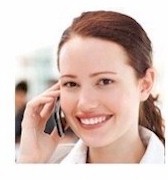 time selling and promoting rather than just trying to keep a prospect on the line.

Prospects can now be called and introduced with a consistent, professional message. Your call introduction will be a clear, concise message that YOU want to present.

Fewer agents can now process far more calls in this new call center. You can hire call center agents that can work from your center or from home. Recruiting telemarketers into this environment is much easier.

Call centers can become as much as 10 times more productive using this smart and professional marketing approach.

Phone campaigns that took days or weeks to perform can now be accomplished in just hours!

Contact DSC to learn more about this advanced call center technology.