<! Main body of page >

Call Center Provider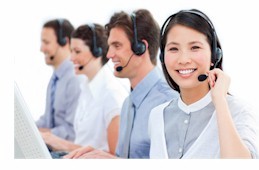 Database Systems Corp. develops the technology and products that can improve the productivity of a call center or help desk contact center. Our call center phone system and telemarketing software can streamline your operation while providing controls and consistency in a live answering service center.

Contact DSC to learn more about these call center products and technology.

The following organization provides call center operations and outsourcing services. Information presented on this page was provided by the company or found on the company's website. Database Systems Corp. does not endorse the company's products and services nor warrant the accuracy of this information. For current information, please visit the company's website listed below.


---

Airpage
Why outsource call center services?

AIRPAGE state-of-the-art equipment and facilities


Full range of integrated Live Operator, automated, and internet enabled answering services with over $350,000 Call Center Management equipment
You have no equipment purchases or obsolescence worries
Easy, flexible expansion to add professional answering services and for business growth
---
Company Profile Information
Organization:



Airpage
110 East Lyndale
Helena, MT 59601


Telephone: (800)977-7627

Website: www.airpage.net

Contact: InfoRequest@Airpage.net
Additional Company Information
AIRPAGE has been providing
answering services, paging, call center, 800 number and other telecommuncations services
to a variety of customers
for many years
while integrating new technology.
Mission Statement
Provide superior communications solutions for businesses and individual consumers. Expand our clients' business by providing services not available from other communications companies. Maintain a friendly, creative work environment which is attractive to dedicated, professional people. By doing so, Airpage will continue to grow and be profitable. This growth will provide a return for our investors and leading edge technology to insure the continuous accessibility of our clients' products, information and services.




---
Advanced Call Center Technology
Imagine having a call center with ALL of your call center agents talking ONLY with interested prospects. With technology from Database Systems Corp. this type of advanced call center is now a reality. By letting your advanced phone system do more work and qualification of your prospects, your call center service representatives can spend more productive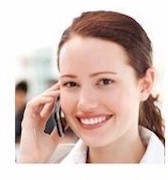 time selling and promoting rather than just trying to keep a prospect on the line.

Prospects can now be called and introduced with a consistent, professional message. Your call introduction will be a clear, concise message that YOU want to present.

Fewer agents can now process far more calls in this new call center. You can hire call center agents that can work from your center or from home. Recruiting telemarketers into this environment is much easier.

Call centers can become as much as 10 times more productive using this smart and professional marketing approach.

Phone campaigns that took days or weeks to perform can now be accomplished in just hours!

Contact DSC to learn more about this advanced call center technology.