<! Main body of page >

Call Center Services Provider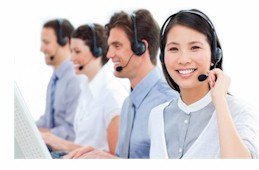 Database Systems Corp. develops the technology and products that can improve the productivity of a call center or help desk contact center. Our call center phone system and telemarketing software can streamline your operation while providing controls and consistency in a live answering service center.

Contact DSC to learn more about these call center products and technology.

The following organization provides call center operations and outsourcing services. Information presented on this page was provided by the company or found on the company's website. Database Systems Corp. does not endorse the company's products and services nor warrant the accuracy of this information. For current information, please visit the company's website listed below.


---

Acena Group
Acena is one of the nation's premier providers of outsourced customer contact solutions with a proven track record of success for companies ranging in size from start-up to today's top fortune 1000 companies.

By combining state-of-the-art technology, rigorous training and solid practices, and over 10 years of successful experience in the call center and answering service industries, Acena's solutions underpin the success of thousands of businesses across North America and abroad. Acena provides Inbound Call Center Services ranging from Traditional Telephone Answering Services, Medical Answering Services, to more Enhanced Inbound Call Center Services including Customer Acquisition, Order Taking Appointment Scheduling and more.


---
Company Profile Information
Organization:


Telephone: 800-592-2362

Website: www.acena.com

Contact: info@acena.com
Additional Company Information
Inbound Call Center Services
TeamContact, a division of Acena provides complete turnkey customized inbound call center services include customer service, sales and technical support. Partnering with each client, TeamContact is able to deliver results that will exceed your expectations.

Operating in our state-of-the-art web-enabled customer contact center, specially trained customer service representatives-acting as an extension of your business- expertly receive and respond to all your customers' inquiries about orders, shipping, billing and returns, product information and more. And with real-time access to order information, customer history and other key data, our customer service representatives can not only address customer inquiries but also spot and promote new revenue opportunities for your business. Twenty-four hours a day. Seven days a week. Every day of the year.

Using our highly specialized call routing system, we distribute calls to representatives based on skill level and information requests.

Additionally, we give you the opportunity to choose from dedicated or shared resources to optimize workforce efficiencies.




---
Advanced Call Center Technology
Imagine having a call center with ALL of your call center agents talking ONLY with interested prospects. With technology from Database Systems Corp. this type of advanced call center is now a reality. By letting your advanced phone system do more work and qualification of your prospects, your call center service representatives can spend more productive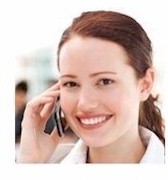 time selling and promoting rather than just trying to keep a prospect on the line.

Prospects can now be called and introduced with a consistent, professional message. Your call introduction will be a clear, concise message that YOU want to present.

Fewer agents can now process far more calls in this new call center. You can hire call center agents that can work from your center or from home. Recruiting telemarketers into this environment is much easier.

Call centers can become as much as 10 times more productive using this smart and professional marketing approach.

Phone campaigns that took days or weeks to perform can now be accomplished in just hours!

Contact DSC to learn more about this advanced call center technology.