Database Products
Predictive Dialer
Voice Messaging
Automated Call Distribution
Telecommuting Software
Voice Recording Software
Softphone

Directories
Call Centers
Debt Collection Agency
Financial Services
Insurance Leads
Marketing Leads
Business Lists
Mortgage Leads
Phone Service
Real Estate Leads

Real Estate Directories
Commercial Real Estate Loans
Homeowner Leads
Real Estate Lead Generation
Real Estate Prospects
Real Estate Sales Leads

Related Applications
Mortgage Marketing
Mortgage Calculator
Telemarketing Mortgage Leads
Mortgage Marketing Leads
Mortgage Loan Software
Mortgage Solutions
Insurance Marketing
Insurance Software
Insurance Solutions
Debt Collection Predictive Dialer
Debt Collection Software
Financial Services
Real Estate Marketing Tools
Real Estate Marketing

Information
Real Estate Sales Leads
Real Estate Leads
Telemarketing Real Estate Leads
Real Estate Marketing Software
Real Estate Application Software
Real Estate Software Application
Real Estate Telemarketing Dialer
Real Estate Marketing
Real Estate Telemarketing Systems
Real Estate Phone Dialers
Real Estate Software Solutions
Real Estate Software
Real Estate Prospect
Real Estate Marketing List
Real Estate Auto Dialer
Home Loan Marketing
Loan Telemarketing
Real Estate Application
Real Estate Calling
Real Estate Predictive Dialer


Database Systems Corp. (DSC) provides the products and services that can improve the productivity of your real estate marketing and service departments. Our real estate predictive dialer and phone system with our real estate call center software can streamline your operation while providing controls and consistency in your organization.

But this technology can only improve your real estate marketing program if your real estate sales leads contain qualified prospects. Since DSC does not provide real estate sales leads with its technology, we can only recommend other organizations that do provide this service. Thus we created this directory.

If you are a real estate sales lead provider , visit our web directory here for real estate information.

The following is a list of organizations that according to their website descriptions provide real estate sales leads. Database Systems Corp. is not affiliated with any of these organizations nor does it promote or endorse the products and services of these companies. These websites provide various types of leads including Real Estate Marketing Leads, Real Estate Refinance Leads, Home owner Loan Leads, Real Estate Lists, etc.

NOTE Information presented on this page was provided by each company or found on the website listed with this company. Database Systems Corp. does not warrant the accuracy of this information. For current information, please visit the website listed with each organization.


---
Real Estate Sales Leads
Real Estate Sales Lead Providers (alphabetically)
A2Z Home Info - www.a2zhomeinfo.com

The leads that we offer are generated from various internet advertising such as search engines, banner ads, No email. Prospective borrowers visit one of our many web sites and fill in a request for a loan quote. The lead is then distributed to you.



American Information Strategies - www.aisleads.com

American Information Strategies is your intelligent source for the highest quality telemarketing leads and direct mail lists, servicing all areas of the financial industry.



Exact Sales Leads - www.exactsalesleads.com

Top Notch Real Estate Leads. Let CMS Inc provide you with a rock solid database which has been matched to your exact requirements.

Studies report that between 40% and 50% of direct marketing success is directly attributed to the quality of marketing that you use



HouseValues, Inc. - www.housevaluesleads.com

Thousands of real estate agents currently use HouseValues to grow their business. They know that today's Internet-savvy consumers begin researching home sale and purchase decisions 12 to 24 months before hiring an agent and 74% work with the first agent they meet.



Lead Hunter - Real Estate Lead Generation - www.leadhunter.com

LeadHunter's unique system converts interested prospects actively searching Google and Yahoo for the things that you sell Ė into leads from people who have ASKED YOU TO CALL THEM in real time. Leads are generated from people searching for your product or service, and have favorably evaluated a high-profile representation of your company, and then have ASKED YOU TO CALL THEM. Simply stated, LeadHunter converts search engine traffic into contactable leads.



Lead to Realty - www.leadtorealty.com

LeadToRealty.com (www.LeadToRealty.com) helps people buy and sell homes and properties by matching them with pre-qualified real estate agents in their area. With LeadToRealty.com, experienced and first-time home-buyers get the benefit of a qualified, licensed real estate professional that knows and understands the local area.



QuinStreet - www.quinstreet.com

QuinStreet delivers customers to your business by providing high quality leads that convert. We have pioneered online lead generation and can help you acquire more customers at lower cost and in greater volumes than any other source, online or offline. Our industry leading technologies enable us to identify customers that are actively looking for your product or service and our unrivaled pay-for-performance pricing model means you only pay for results - real results.



Realty Tracker - www.realtytracker.com

RealtyTracker provides fresh, self-generated real estate leads cheaper than you could generate yourself. We do the work for you and stand behind our service.

Access Unlimited Real Estate Leads for $39.95 per month

Sign up now to see all the active real estate leads we have in your farm area. Never pay a referral fee.



RealEstate.com - www.realestate.com

REAL ESTATE AGENTS - Free Yourself from Prospecting! Join RealEstate.com, a service of LendingTree, LLC to receive cost-effective leads from motivated buyers and sellers.



Vertexera - www.vertexera.com

Real estate leads are the lifeblood of any successful real estate brokerage. So how do you reach the right on-the-go prospects for your offerings?

Vertexera's real estate sales leads can provide you with immediate access to :

Seekers of real estate proprieties and mortgages in your geographies of interest.
Prospects for real estate purchases such as renters, families with kids, etc. or potential real estates investors such as high income families, very good credit families, seniors, etc.




All Media Inc. - Real Estate Sales Leads - www.allmediainc.com

As lead research experts, we donít just sell leads, we help you get them working for you. AllMedia knows how to find the right leads and then narrow the list even further to identify the correct demographics for your campaign. We can ascertain what stage of life your prospects are at, and whether they are likely to reach one of the triggers listed above.

AllMedia can also sort your real estate sales leads by sorting basic demographics such as income, geographic location, marital status, and others to find the leads who will be most interested in your offer.



GoLeads.com - www.goleads.com

200 million individuals. From homeowners to renters. From thousandaires to millionaires. GoLeads is the perfect website to reach consumers. Ideal for sales leads, direct mail, telemarketing and more....



HomeSearchMadeSimple.com - www.homesearchmadesimple.com

Our Lead Generation Service is a complete turnkey solution with the features and benefits listed below. We believe that to gain and keep your business we need to provide you with a great value and that's why you will receive a complete lead generation platform that will deliver high quality fresh leads at the lowest possible price and consequently a high return on your investment.



House.com - www.house.com

House.com utilizes a sophisticated, custom-built real estate listings system that matches people looking to buy a house with pre-qualified real estate agents in their area. By filling out one simple form, within hours a prospective home buyer or seller receives incomparable service and a highly personalized experience.



---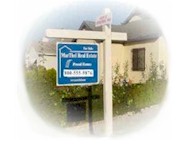 Our real estate phone listing systems and service can provide timely information about your property listings to prospective clients 24 hours a day. By listing a single 800 number and a property identification number, real estate agents can now provide prospective buyers with up to date information regarding their real estate listings.

Callers can automatically obtain listing information that is kept current by listing agents online. To be contacted by a real estate broker, the caller simply presses the appropriate key and leaves a recorded message for a realtor. Likewise, the caller can request to talk with a real estate agent. Our phone service and systems can route the call to any different phone numbers based upon time of day or other business rules established by the broker.
Contact Database Systems Corp. Today
Contact DSC to learn more about our products that process real estate leads using our real estate auto dialer.