Database Products
Predictive Dialer
Voice Messaging
Automatic Call Distribution
Telecommuting Software
Softphone

Directories
Call Centers
Debt Collection Agency
Financial Services
Insurance Leads
Marketing Leads
Business Lists
Mortgage Leads
Phone Service
Real Estate Leads

Real Estate Directories
Commercial Real Estate Loans
Homeowner Leads
Real Estate Lead Generation
Real Estate Prospects
Real Estate Sales Leads

Related Applications
Mortgage Marketing
Mortgage Calculator
Telemarketing Mortgage Leads
Mortgage Marketing Leads
Mortgage Loan Software
Mortgage Solutions
Insurance Marketing
Insurance Software
Insurance Solutions
Debt Collection Predictive Dialer
Debt Collection Software
Financial Services
Real Estate Marketing Tools
Real Estate Software
Real Estate Listings
Real Estate Marketing

Information
Real Estate Leads
Telemarketing Real Estate Leads
Real Estate Marketing Software
Real Estate Application Software
Real Estate Software Application
Real Estate Telemarketing Dialer
Online Real Estate
Real Estate Technology Solutions
Real Estate Marketing
Real Estate Telemarketing Systems
Real Estate Phone Dialers
Real Estate Software Solutions
Real Estate Loan Software
Real Estate Marketing Tool
Real Estate Dialers
Real Estate Telemarketing
Real Estate Software
Real Estate Prospect
Real Estate Marketing List
Real Estate Auto Dialer
Home Loan Marketing
Loan Telemarketing
Real Estate Application
Real Estate Calling
Real Estate Predictive Dialer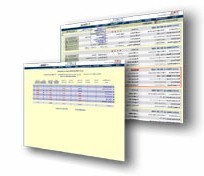 Database Systems Corp. (DSC) provides the technology and products that can improve the productivity of your real estate marketing and service departments. Our real estate marketing phone system and real estate telemarketing software can streamline your operation while providing controls and consistency in your organization.

But this technology can only improve your real estate marketing program if your real estate leads contain qualified prospects. Since DSC does not provide real estate leads with its technology, we can only recommend other organizations that do provide this service. Thus we created this directory.

Please Note The following is an organization or company that according to its website provides real estate leads. Information presented on this page was either provided by this company or found on their website. Database Systems Corp. does not warrant the accuracy of this information nor is affiliated with this company. For current information, please visit the company's website listed below.


---
HOME / Resources / Lead Generation / Real Estate Leads


---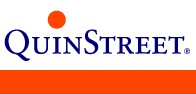 QuinStreet, Inc.
QuinStreet delivers customers to your business by providing high quality leads that convert. We have pioneered online lead generation and can help you acquire more customers at lower cost and in greater volumes than any other source, online or offline.

Our industry leading technologies enable us to identify customers that are actively looking for your product or service and our unrivaled pay-for-performance pricing model means you only pay for results - real results.


---
Company Profile Information
Organization:



Corporate Headquarters QuinStreet, Inc.
1051 E. Hillsdale Blvd.
Foster City, CA 94404
United States



Telephone: 650 578 7700

Email: (none)

Website: www.quinstreet.com
Additional Company Information
QuinStreet, Inc. has been the leader in online direct marketing since 1999. We serve nearly 200 clients and over 300 brands. The Company's online marketing services and technologies deliver more customers at lower cost to the world's leading brands. QuinStreet is headquartered in Foster City, CA, with additional offices in Chicago, IL, Reno, NV, India and the UK.

We approach your business the same way we approach ours, by the numbers. We also go to great lengths to understand the goals of your business and the challenges you face.

We work with you to tailor an online marketing solution that delivers customers in meaningful volumes, while reducing your cost per customer acquisition. We track and measure the effectiveness of our marketing program at hitting your targets and work tirelessly for you on continuous improvement. And our pay-for-performance pricing ensures that our business interests are aligned with yours.


---
Real Estate Software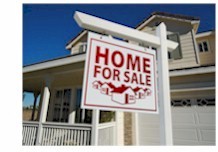 DSC has developed a real estate software application using TELEMATION, our contact management solution. This CRM software tool is ideally suited for processing real estate loans, tracking telemarketing real estate leads and managing customer information. This award winning application is employed in a wide variety of organizations including contact centers, help desks, customer service centers, service bureaus, reservation centers and corporate call centers. The package has extensive computer telephony features and is fully integrated with our marketing phone system.

TELEMATION operates on Linux, Unix or Windows servers. Real estate applications can be quickly developed using the robost features found in our real estate software toolkit. Mortgage loan companies such as Advanta Mortgage and Chase Manhattan Mortgage Corporation are just a few of the organizations who have relied upon TELEMATION to handle their data processing requirements.
Contact Database Systems Corp. Today
Contact DSC to learn more about our products that process real estate leads using our real estate auto dialer.