Database Products
Predictive Dialer
Voice Messaging
Automated Call Distribution
Telecommuting Software
Voice Recording Software
Softphone

Directories
Call Centers
Debt Collection Agency
Financial Services
Insurance Leads
Marketing Leads
Business Lists
Mortgage Leads
Phone Service
Real Estate Leads

Real Estate Directories
Commercial Real Estate Loans
Homeowner Leads
Real Estate Lead Generation
Real Estate Prospects
Real Estate Sales Leads

Related Applications
Mortgage Marketing
Mortgage Calculator
Telemarketing Mortgage Leads
Mortgage Marketing Leads
Mortgage Loan Software
Mortgage Solutions
Insurance Marketing
Insurance Software
Insurance Solutions
Debt Collection Predictive Dialer
Debt Collection Software
Financial Services
Real Estate Marketing Tools
Real Estate Marketing

Information
Real Estate Prospects
Real Estate Sales Leads
Real Estate Prospect Generator
Real Estate Leads
Telemarketing Real Estate Leads
Real Estate Marketing Software
Real Estate Application Software
Real Estate Software Application
Real Estate Telemarketing Dialer
Real Estate Marketing
Real Estate Telemarketing Systems
Real Estate Phone Dialers
Real Estate Software Solutions
Real Estate Software
Real Estate Prospect
Real Estate Marketing List
Real Estate Auto Dialer
Home Loan Marketing
Loan Telemarketing
Real Estate Application
Real Estate Calling
Real Estate Predictive Dialer


Database Systems Corp. (DSC) provides the products and services that can improve the productivity of your real estate marketing and service departments. Our real estate predictive dialer and phone system with our real estate call center software can streamline your operation while providing controls and consistency in your organization.

But this technology can only improve your real estate marketing program if your real estate prospect list contains qualified leads. Since DSC does not provide real estate prospect leads with its technology, we can only recommend other organizations that do provide this service. Thus we created this directory.

If you are a real estate prospect and lead provider , visit our web directory here for real estate information.

The following is a list of organizations that according to their website descriptions provide real estate prospects and leads. Database Systems Corp. is not affiliated with any of these organizations nor does it promote or endorse the products and services of these companies. These websites provide various types of leads including Real Estate Prospects, Real Estate Marketing Leads, Real Estate Refinance Leads, Home owner Loan Leads, Real Estate Lists, etc.

NOTE Information presented on this page was provided by each company or found on the website listed with this company. Database Systems Corp. does not warrant the accuracy of this information. For current information, please visit the website listed with each organization.


---
Real Estate Prospects
Real Estate Prospect Providers (alphabetically)
---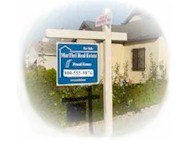 Our real estate phone listing systems and service can provide timely information about your property listings to prospective clients 24 hours a day. By listing a single 800 number and a property identification number, real estate agents can now provide prospective buyers with up to date information regarding their real estate listings.

Callers can automatically obtain listing information that is kept current by listing agents online. To be contacted by a real estate broker, the caller simply presses the appropriate key and leaves a recorded message for a realtor. Likewise, the caller can request to talk with a real estate agent. Our phone service and systems can route the call to any different phone numbers based upon time of day or other business rules established by the broker.
Contact Database Systems Corp. Today
Contact DSC to learn more about our products that process real estate leads using our real estate auto dialer.