Database Products
Predictive Dialer
Voice Messaging
Automatic Call Distribution
Telecommuting Software
Softphone

Directories
Call Centers
Debt Collection Agency
Financial Services
Insurance Leads
Marketing Leads
Business Lists
Mortgage Leads
Phone Service
Real Estate Leads

Real Estate Directories
Commercial Real Estate Loans
Homeowner Leads
Real Estate Lead Generation
Real Estate Prospects
Real Estate Sales Leads

Related Applications
Mortgage Marketing
Mortgage Calculator
Telemarketing Mortgage Leads
Mortgage Marketing Leads
Mortgage Loan Software
Mortgage Solutions
Insurance Marketing
Insurance Software
Insurance Solutions
Debt Collection Predictive Dialer
Debt Collection Software
Financial Services
Real Estate Marketing Tools
Real Estate Software
Real Estate Listings
Real Estate Marketing

Information
Real Estate Leads
Telemarketing Real Estate Leads
Real Estate Marketing Software
Real Estate Application Software
Real Estate Software Application
Real Estate Telemarketing Dialer
Online Real Estate
Real Estate Technology Solutions
Real Estate Marketing
Real Estate Telemarketing Systems
Real Estate Phone Dialers
Real Estate Software Solutions
Real Estate Loan Software
Real Estate Marketing Tool
Real Estate Dialers
Real Estate Telemarketing
Real Estate Software
Real Estate Prospect
Real Estate Marketing List
Real Estate Auto Dialer
Home Loan Marketing
Loan Telemarketing
Real Estate Application
Real Estate Calling
Real Estate Predictive Dialer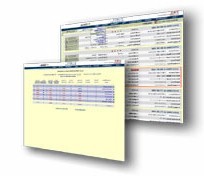 Database Systems Corp. (DSC) provides the technology and products that can improve the productivity of your real estate marketing and service departments. Our real estate marketing phone system and real estate telemarketing software can streamline your operation while providing controls and consistency in your organization.

But this technology can only improve your real estate marketing program if your real estate leads contain qualified prospects. Since DSC does not provide real estate leads with its technology, we can only recommend other organizations that do provide this service. Thus we created this directory.

Please Note The following is an organization or company that according to its website provides real estate leads. Information presented on this page was either provided by this company or found on their website. Database Systems Corp. does not warrant the accuracy of this information nor is affiliated with this company. For current information, please visit the company's website listed below.


---
HOME / Resources / Lead Generation / Real Estate Leads


---

RealEstate.com
REAL ESTATE AGENTS - Free Yourself from Prospecting!

Join RealEstate.com, a service of LendingTree, LLC to receive cost-effective leads from motivated buyers and sellers.


---
Company Contact Information
Organization:



RealEstate.com
c/o LendingTree, LLC
11115 Rushmore Drive
Charlotte, NC 28277


Telephone: 704-541-5351
Email: customercare@realestate.com

Website: www.realestate.com
Additional Company Information
RealEstate.com offers you a smarter way to buy or sell a home. We offer a complete set of tools, tips, and resources that you can use as you progress throughout your entire process -- from dreaming of owning a home to moving into a new home of your own.

When you're ready, RealEstate.com helps you create a personalized roadmap that helps you connect with a great agent, find the perfect home, get the best deal on a mortgage, and much more. RealEstate.com serves as a personal guide to help you with everything you need along the way!

RealEstate.com offers a comprehensive suite of services and benefits …
Find-a-REALTOR® -- We will connect you with a number of REALTORS® in your area who can provide you with the help and expertise you need to buy or sell a home. You decide which REALTOR® fits best with your needs from start to finish.

Home Listings - We offer a wide range of home listings, including existing homes, newly constructed homes, and homes under foreclosure. You can view all sorts of homes by area at no cost or obligation.

Personal Home Buying and Selling Guides -- Our Personal Home Buying and Selling Guides walk you through all of the steps necessary to buy or sell your home quickly and while getting the best deal. Our guides help you understand many of the important tasks that go with the home buying and selling processes and you can even customize your guide based on your targeted move date.

Access to home loan products - Whether you're buying a home, hoping to refinance, or investigating home equity loan options, RealEstate.com can provide you with access to a network of lenders who will compete for your business. Fill out one quick form and have up to five real offers back, usually in one day!

Valuable rebate offers - After you have completed your buying or selling transaction using a REALTOR® from our network, you will receive a gift card from Home Depot® or American Express valued at up to $2000, depending on the purchase or sales price of your home. RealEstate.com can provide all to help you need to find and finance the home of your dreams.
---
Real Estate Software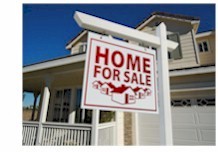 DSC has developed a real estate software application using TELEMATION, our contact management solution. This CRM software tool is ideally suited for processing real estate loans, tracking telemarketing real estate leads and managing customer information. This award winning application is employed in a wide variety of organizations including contact centers, help desks, customer service centers, service bureaus, reservation centers and corporate call centers. The package has extensive computer telephony features and is fully integrated with our marketing phone system.

TELEMATION operates on Linux, Unix or Windows servers. Real estate applications can be quickly developed using the robost features found in our real estate software toolkit. Mortgage loan companies such as Advanta Mortgage and Chase Manhattan Mortgage Corporation are just a few of the organizations who have relied upon TELEMATION to handle their data processing requirements.
Contact Database Systems Corp. Today
Contact DSC to learn more about our products that process real estate leads using our real estate auto dialer.