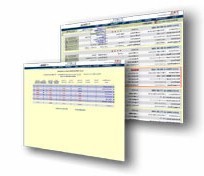 Database Systems Corp. (DSC) provides the technology and products that can improve the productivity of your real estate marketing and service departments. Our real estate marketing phone system and real estate telemarketing software can streamline your operation while providing controls and consistency in your organization.

But this technology can only improve your real estate marketing program if your real estate leads contain qualified prospects. Since DSC does not provide real estate leads with its technology, we can only recommend other organizations that do provide this service. Thus we created this directory.

Please Note The following is an organization or company that according to its website provides real estate leads. Information presented on this page was either provided by this company or found on their website. Database Systems Corp. does not warrant the accuracy of this information nor is affiliated with this company. For current information, please visit the company's website listed below.


---
HOME / Resources / Lead Generation / Real Estate Leads


---

Exact Sales Leads
Top Notch Real Estate Leads. Let CMS Inc provide you with a rock solid database which has been matched to your exact requirements.

Studies report that between 40% and 50% of direct marketing success is directly attributed to the quality of marketing that you use


---
Company Contact Information
Organization:



Custom Marketing Solutions Inc.
14701 WIllard Rd Ste A
Chantily, VA,20151


Phone: 800-456-6169

Email: info@exactsalesleads.com

Website: www.exactsalesleads.com
Additional Company Information
Create Leads To Keep Your Marketing Costs Low
At Cms Inc, we are experts at marketing for the real estate industry offering you many choices and lead generation methods.

CMS Inc will make sure that The qualification process has already been done so that you can keep your sales force doing what they do best . . MAKING MONEY .

We invite you to browse through the information here on our site. Please remember that we have much more available to you and we can build a custom campaign that will allow you to own your marketing.

Our staff of market research experts will offer you informative proposals utilizing an unsurpassed knowledge of the Real Estate and Mortgage Industries. Own your maketing or use our price per lead system.


---
Real Estate Software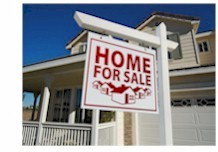 DSC has developed a real estate software application using TELEMATION, our contact management solution. This CRM software tool is ideally suited for processing real estate loans, tracking telemarketing real estate leads and managing customer information. This award winning application is employed in a wide variety of organizations including contact centers, help desks, customer service centers, service bureaus, reservation centers and corporate call centers. The package has extensive computer telephony features and is fully integrated with our marketing phone system.

TELEMATION operates on Linux, Unix or Windows servers. Real estate applications can be quickly developed using the robost features found in our real estate software toolkit. Mortgage loan companies such as Advanta Mortgage and Chase Manhattan Mortgage Corporation are just a few of the organizations who have relied upon TELEMATION to handle their data processing requirements.
Contact Database Systems Corp. Today
Contact DSC to learn more about our products that process real estate leads using our real estate auto dialer.