Directories
Lead Generation
Sales Lead Management
Call Centers
Debt Collection Agency
Financial Services
Insurance Leads
Marketing Leads
Business Lists
Mortgage Leads
Phone Service
Real Estate Leads

Phone Service Directories
Broadband Phone Service
Business Phone Service
Digital Phone Service
International Long Distance
Internet Phone Service
IP Phone Service
Local Phone Service
Long Distance Service
T1 Service
Toll Free Service
Telecom Service
Telephone Service
Phone Equipment
Telephony Systems
VOIP Service

Related Products
Predictive Dialer
Softphone Auto Dialer
Softphone IVR System
Web Phone Software
Predictive Dialer Softphone
Computer Telephony Integration
Automated Call Distribution
Autodialers
Telephone Dialer
Business Phone Systems
Office Phone Systems
Digital Phone Systems
T1 Line Phone Systems
Call Routing
Predictive Dialers
Telecom Software

Information
Phone Equipment
Telephone Equipment
Telephone Systems
Phone Systems
Computer Telephony Integration
Telephone Service
Telephony Software
CTI Software
Long Distance Phone Service
VOIP Phone Service
Internet Phone Service
Local Phone Services
Telephone Services
T1 Phone Service
VOIP Phone Service
Communications Service
Telecommunications Service
Telecom Service
Call Center Phone Service
Predictive Dialer Software
Telemarketing Autodialer
Computer Telephony Integration
Telecommunications Call Center
Voice Broadcasting
Digital Phone Service
Digital Predictive Dialer
Business Phone Service
T1 Telemarketing Autodialer
Computer Telephony Integration
T1 Voice Broadcasting
IVR Outsourcing
Hosted IVR
IVR Hosting
T1 ACD Systems
Digital Call Recording
T1 IVR Systems
Digital Auto Dialers


<! Main body of page >

Telephony Equipment Provider Directory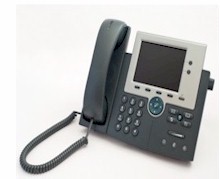 Are you looking for computer telephony equipment providers?

Database Systems Corp. (DSC) provides the technology necessary to send and receive phone calls and messages. Our products include predictive dialers, IVR interactive voice response systems, ACD automatic call distribution, phone call recording and monitoring solutions, and voice message broadcasting systems. Besides offering systems for purchase, DSC has a comprehensive call center that lets our clients outsource their phone applications without the added expense of equipment and telecommunications. Our systems utilize long distance T1 phone lines as well as analog phone lines for long distance and local phone services.

DSC, however, does not manufacture computer telephony equipment or boards - thus we have created this directory for our clients who wish to obtain these services.

If you are a computer telephony equipment designer or telephony system provider and would like your website included in this directory, please use our Submit Phone Service Website form. It's FREE and simple to add your website.

The following is a list of organizations that according to their website descriptions provide computer telephony equipment. Database Systems Corp. is not affiliated with any of these organizations nor does it promote or endorse the products and services of these companies. These websites promote various types of phone systems or phone services including long distance service, local phone service, voip services and various telecom service, etc.

PLEASE NOTE Information presented on this page was provided by each company or found on the website listed with this company. Database Systems Corp. does not warrant the accuracy of this information. For current information, please visit the website listed with each organization.


---
Computer Telephony Equipment Providers
Featured Computer Telephony Websites
Database Systems Corp. - www.databasesystemscorp.com

Database Systems Corp. (DSC) offers both computer telephony phone servers (phone systems with computer telephony features that take advantage of CTI) as well as CTI software that can be embedded in your computer applications.

Outbound calls are initiated by our telephone dialer or calls can be accepted from the outside and distributed in an intelligent fashion to your employees using ACD systems.

Developed with industry standard components (Dialogic, Intel, and Windows), our computer telephony phone system has features and functions that can only be found in large scale PBX's, but at a fraction of the cost.



Telephony Equipment Websites (alphabetically)
Arizona Used Computers - www.arizonausedcomputers.com

Arizona Used Computers sells business-grade refurbished laptop and desktop computers by Dell, HP, Compaq, IBM, and Gateway in Metro Phoenix, Arizona.

We stand behind every PC, laptop, and monitor we sell with a limited one-year warranty.

Free delivery valley-wide on five or more units.



Business Phones Direct - www.businessphonesdirect.com

Business Phones Direct is the largest internet based supplier of Business Phone Equipment including both Systems and Telephones. We stock equipment by Nortel (Norstar) including Meridian Series, Avaya / Lucent / AT&T, Tie / Nitsuko, and other prominent manufacturers.



Chicago Telecom Supply - www.chicagotelecomsupply.com

Chicago Telecom Supply and our business partners have built a reputation on vendor independence, flexibility, and experience. We have the ability to tailor reconditioned telecommunications equipment to meet specialized needs.

Along with the assistance of our trained installations crews, we provides a broad range of technical services including system design, equipment implementation and system turn-up support.

Turnkey Solutions and system de-installation management is also available.



Cisco - www.cisco.com

Cisco Intelligent Contact Management (ICM) Enterprise and Cisco IP Contact Center (IPCC) Enterprise enable companies to deploy a complete network-to-desktop CTI strategy, including comprehensive functionality at the agent's workstation via Cisco CTI Option (formerly Cisco Computer Telephony Integration). These contact center solutions deliver a uniquely rich set of data to business applications, providing enterprise-wide call-event and customer-profile information to a targeted agent's desktop. This comprehensive CTI strategy enables the full utilization of corporate data in support of business rules and objectives at the point of customer contact.



Davissa Telephone Systems - www.davissa.com

For over 20 years, Davissa Telephone Systems has offered state of the art communications equipment, backed by the finest service in Northeastern Ohio. Our business has been built primarily on word of mouth from all of our loyal customers. At Davissa, you're not just a customer number. Find out why our customers are our best sales people!



Hi-Line Supply - Telephony Equipment - www.hi-linesupply.com

Hi-Line Supply Wholesales business telephone systems and equipment from the top manufacturers in the telecommunications industry. We sell brands such as Nortel Norstar, Nortel Meridian, NEC, Toshiba, Avaya, Partner, Win Communications, Vodavi, Comdial, Intertel, Lucent, Trillium, Nitsuko, TIE and many more.

Hi-Line also repairs business telephones, voicemail systems and circuit boards. If you have old telephone system or equipment that you need refurbished call us now and we can help. If you would like to trade in that old system for a new one let us know Hi-Line also buys used business telephone systems and telephone equipment.



IntraNext Systems - www.intranextsys.com

IntraNext Systems is at the forefront of providing industry-wide CTI solutions based on open-standards technology and compatible with the major telephone systems including: Aspect Telecommunications' ACD, Lucent/Avaya Definity PBX/ACD, Nortel Networks Meridian PBX/ACD, Rockwell Spectrum ACD, Siemens/Rolm PBX, and Intecom's PBX. With more than 15,000 agents across North America using IntraNext solutions, IntraNext is a clear leader in field-proven, fully-integrated CTI applications for medium-to-large customer service center environments. IntraNext Systems provides both custom and commercially available CTI solutions and specializes in multi-site call centers.



Lane Communications & Network Services Inc. - www.lcnsgroup.com

Lane Communications & Network Services Inc.,is a leading provider of wired and wireless phone systems. We specialize in business phones and business phone systems for home offices and small to large companies. We have solutions for all budgets and business sizes along with Free Technical Support and Free Ground Shipping on most products.



Portsmouth Communications - www.portsmouthcomms.co.uk

Portsmouth Communications only offer IP telephony equipment that provides fantastic communications functionality and service for any office environment. The Avaya IP telephony equipment we offer all provides the latest features and unsurpassed durability and reliability.

In addition to supplying, installing and providing support for Avaya computer telephony systems, Portsmouth Communications also provide auxilliary services including cabling and network installation, which are specifically designed to minimise reliance on multiple contractors. This provides your business with increased operator efficiency, improved ROI and confidence in results.



RAD Data Communications, Inc. - www.radusa.com

RAD Data Communications, Inc. is the U.S. company of RAD Data Communications, Ltd., an Israeli-based corporation that is a prominent player in the global networking market. Founded as an Israeli corporation in 1981, RAD established its U.S. headquarters in 1985. Serving both enterprise and service providers, RAD has almost twenty years of experience as a leading provider of unique global access solutions. RAD's impressive foundation consists of thousands of customers, more than four million units installed, and either direct representation or distributors in more than 100 countries worldwide.



Startech Telecommunications - www.startechtel.com

To buy corporate or office phone systems, look no further than startechtel.com. We sell warrantied phone systems from many manufacturers.

Startechtel.com is a telecommunications equipment provider that does not itself install, program, or maintain systems (except Southern California). In your area are local technicians who we put you in contact with to do this work if needed.

If you need Installation, wiring, programming or maintenance along with the purchase of this equipment, please contact and notify your salesperson. Coming soon, Startechtel.com will have a searchable database of technicians in your area that you could contact to satisfy all your installation and maintenance needs.



Teleco - Phone Equipment Provider - www.telecophx.com

Welcome to Teleco, serving Scottsdale, Arizona and surrounding areas. Our experienced team of skilled professionals provides expert sales and service of voice mail systems, data cabling, cell phones and more. Teleco uses only the best products available from NEC, Toshiba, Qwest and Avaya.



Toshiba - www.toshiba.ca

Toshiba's Computer Telephony Integration (CTI) solution enables you to increase productivity, enhance customer service and reduce costs by combining the capabilities of your Strata DK digital telephone system with the custom functionality of Windows' applications. With CTI, your telephone and computer work together.



VoiceTronix - Computer Telephony Equipment - www.voicetronix.com

VoiceTronix builds a range of Computer Telephony hardware products. We supply solutions to your telephony needs, not just hardware components. For example build a fully featured small office PABX/PBX phone system using our OpenSwitch hardware and our free OpenPBX application software.

For OEM customers this means we have taken the pain out of your custom product development - use our free applications as a starting point to accelerate your product development. End users can now build advanced but affordable telephony systems themselves.



---
Digital and Analog Computer Telephony Systems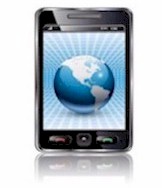 Database Systems Corp. provides both digital and analog telephone systems. PACER and WIZARD telephone systems are outbound phone dialers and inbound answering systems that process calls for a wide variety of call centers. Phone calls are either initiated by the phone system or accepted from the outside and distributed in an intelligent fashion to telephone service representatives using our award winning Interactive Voice Response software. The phone systems also include voice broadcasting and call recording and monitoring capability.

Using industry standard components, the PACER and WIZARD phone systems have features and functions that can only be found in large scale PBX's and both include predictive dialing capability that cannot be found in most of these larger phone systems.

These telephone systems can connect calls to employees who are working at home or in a local or remote offices. Our intelligent phone systems communicate with applications written on Unix, Linux, or PC servers over a LAN.

Contact Database Systems Corp. Today
Contact DSC to learn more about our telephone systems and services.