Directories
Lead Generation
Sales Lead Management
Call Centers
Debt Collection Agency
Financial Services
Insurance Leads
Marketing Leads
Business Lists
Mortgage Leads
Phone Service
Real Estate Leads

Phone Service Directories
Broadband Phone Service
Business Phone Service
Digital Phone Service
International Long Distance
Internet Phone Service
IP Phone Service
Local Phone Service
Long Distance Service
T1 Service
Toll Free Service
Telecom Service
Telephone Service
Phone Equipment
Telephony Systems
VOIP Service

Related Products
Predictive Dialer
Automated Call Distribution
Autodialers
Telephone Dialer
Business Phone Systems
Office Phone Systems
Digital Phone Systems
T1 Line Phone Systems
Call Routing
Predictive Dialers
Auto Dialer Phone System
Telecom Software

Information
Long Distance Phone Service
VOIP Phone Service
Internet Phone Service
Local Phone Services
Telephone Services
T1 Phone Service
VOIP Phone Service
Communications Service
Telecommunications Service
Telecom Service
Call Center Phone Service
Predictive Dialer Software
Telemarketing Autodialer
Computer Telephony Integration
Telecommunications Call Center
Voice Broadcasting
Digital Phone Service
Digital Predictive Dialer
Business Phone Service
T1 Telemarketing Autodialer
Computer Telephony Integration
T1 Voice Broadcasting
IVR Outsourcing
Hosted IVR
IVR Hosting
T1 ACD Systems
Digital Call Recording
T1 IVR Systems
Digital Auto Dialers


<! Main body of page >

T1 Line Phone Service Provider Directory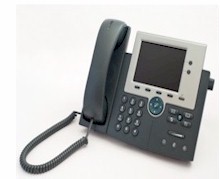 Are you looking for a T1 phone service provider?

Database Systems Corp. (DSC) provides the technology necessary to send and receive phone calls and messages. Our products include predictive dialers, IVR interactive voice response systems, ACD automatic call distribution, phone call recording and monitoring solutions, and voice message broadcasting systems. Besides offering systems for purchase, DSC has a comprehensive call center that lets our clients outsource their phone applications without the added expense of equipment and telecommunications. Our systems utilize long distance T1 phone lines as well as analog phone lines for long distance and local phone services.

DSC, however, does not provide telecommunications and long distance and local phone services - thus we have created this directory for our clients who wish to obtain these services.

If you are a long distance or local phone service company or a telecom service provider and would like your website included in this directory, please use our Submit Phone Service Website form. It's FREE and simple to add your website.

The following is a list of organizations that according to their website descriptions provide local phone service and long distance and telecommunications services. Database Systems Corp. is not affiliated with any of these organizations nor does it promote or endorse the products and services of these companies. These websites promote various types of phone services including long distance service, local phone service, voip services and various telecom service, etc.

PLEASE NOTE Information presented on this page was provided by each company or found on the website listed with this company. Database Systems Corp. does not warrant the accuracy of this information. For current information, please visit the website listed with each organization.


---
T1 Line Phone Service Providers
T1 Phone Service Websites (alphabetically)
BellSouth - www.bellsouth.com

BellSouth provides a complete suite of long distance voice and data solutions, the BellSouth® Business Class Family of Services.

Toll-free numbers let your customers connect with you from anywhere in the United States, Canada and other countries. Flexible routing and control options let you tailor a toll-free calling plan to your special business needs.



BroadBand.com - T1 Service - www.broadband.com

Our unique approach to the telecommunications marketplace empowers you to make your next purchase with confidence. At absolutely no cost to you our quote request services and team of experienced Solutions Specialists can assist you from research to negotiation to install. We will make sure that you receive the best solution at the best price possible.

Internet T1 is the standard for businesses seeking mission critical Internet connectivity. Providing up to 1.54 MBps of dedicated bandwidth, it is able to handle the demands of users operating in an increasingly data-centric world.



BroadVoice - T1 Line Service - www.broadvoice.com

The BroadVoice VoIP phone service allows any residential or small business customer to use their cable or DSL BroadBand Internet connection to make and receive Voice over IP phone calls using an ordinary, analog telephone.

For advanced users, BroadVoice offers a BYOD option that allows customers to instantly connect their SIP devices, including the Cisco IP Phone ® or Asterisk PBX, and make phone calls over the Internet.



Cingular Wireless - www.cingular.com

Cingular Wireless is the largest wireless company in the United States, with more than 50 million subscribers who use the nation's largest digital voice and data network. Cingular is dedicated to providing customers with wireless technology designed to enrich their lives.



Covad - T1 Service - www.covad.com

Covad is a leader in business broadband offering high-speed Internet and network access utilizing Digital Subscriber Line (DSL) technology as well as Voice over IP services. Covad offers DSL, T1, Web and email hosting directly through direct sales force, web and telephone sales, in addition to Voice services powered by Voice over IP or VoIP, replacing or complimenting legacy PBX systems. Covad enables small and medium-sized businesses and home users to be more productive with full service business broadband communication services.



Dialpad Communications, Inc. - www.dialpad.com

Founded in 1999, Dialpad Communications has become one of the world's largest providers of IP based telecommunications services and a key player in the fast growing IP Telephony market.

The company's rapid growth played a large role in moving Voice-over-IP (VoIP) to the mainstream, with over 14 million users registered for the service in less than two years.

Dialpad users have placed well over 300 million calls, generating close to 2 billion minutes of traffic from and to the U.S. and over 200 countries.



Nationwide Bandwidth - www.nationwidebandwidth.com

Offering the lowest T1 Line Price Quote, as well as connectivity packages for DSL and T3 line access, Nationwide Bandwidth is a Bandwidth broker with over 10 years Telecom experience!

We offer comparisons of Internet Service Providers and client ratings on their performance based on our long history of experience with each carrier.



Speakeasy Broadband Services, LLC - www.speakeasy.net

Speakeasy T1s are engineered for today's businesses. Our T1 services are designed to grow as your business grows without unnecessary overhead, offering you a scalable solution with prioritized data routing and robust service level guarantees.

Bonding Speakeasy T1s will enable up to four Speakeasy 1.5 Mb circuits to seamlessly operate as a single connection†, allowing businesses to increase bandwidth in 1.5Mb increments as their needs change.



T1forBusiness - www.t1forbusiness.com

T1 for Business acts on behalf of our clients to manage their telecommunication service needs. Whether you are looking for Internet Access (T1 to Full DS3), Voice or Data services we can help. Our knowledgeable agents will work with you to understand your needs, and help you make the best decision



---
Digital and Analog Phone Systems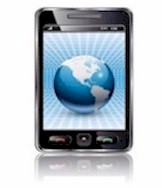 Database Systems Corp. provides both digital and analog phone systems. PACER and WIZARD phone systems are outbound phone dialers and inbound answering systems that process calls for a wide variety of call centers. Phone calls are either initiated by the phone system or accepted from the outside and distributed in an intelligent fashion to telephone service representatives using our award winning Interactive Voice Response software. The phone systems also include voice broadcasting and call recording and monitoring capability.

Using industry standard components, the PACER and WIZARD phone systems have features and functions that can only be found in large scale PBX's and both include predictive dialing capability that cannot be found in most of these larger phone systems.

These phone systems can connect calls to employees who are working at home or in a local or remote offices. Our intelligent phone systems communicate with applications written on Unix, Linux, or PC servers over a LAN.

Contact Database Systems Corp. Today
Contact DSC to learn more about our long distance phone systems and services.