<! Main body of page >

Contact Center Provider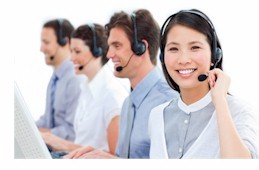 Database Systems Corp. develops the technology and products that can improve the productivity of a contact center or help desk call center. Our call center phone system and telemarketing software can streamline your operation while providing controls and consistency in a live answering service center.

Contact DSC to learn more about these call center products and technology.

The following organization provides call center operations and outsourcing services. Information presented on this page was provided by the company or found on the company's website. Database Systems Corp. does not endorse the company's products and services nor warrant the accuracy of this information. For current information, please visit the company's website listed below.


---

Ventana
Bilingual Call Center Service are provided from seven offshore countries and a minority call center vendor in the USA. We specialize in Inbound bilingual services in English and Spanish, with several other languages available, 7x24x365. Most call centers today have web enabled technology (operating your web site remotely) and efficient network infrastructures. We differentiate in four areas:
Your cost savings will be in the 25% to 45% range
We provide excellent bilingual skills, including English/Spanish on-the-phone translations and German/English Text document translations.
We are flexible in adapting our services to meet your requirements and we will match or exceed your service level expectations.
---
Company Profile Information
Organization:


Telephone: (none)

Website: www.ventanacallcenters.com

Email: (none)
Additional Company Information
Our low cost and bilingual capabilities will get your attention; the excellent service quality, felxibility of terms and constant attention to "your details" will earn your trust and long-term partnership. Consider us for your outsourcing needs and/or your business presence in an offshore country.

Our Small Business / Startup company services offering is unique in the industry. We will start with a small fixed fee for standard inbound services and increase our support as your business grows.

We welcome call center visits and pilot programs to earn your business.




---
Advanced Contact Center Technology
Imagine having a contact center with ALL of your call center agents talking ONLY with interested prospects. With technology from Database Systems Corp. this type of advanced contact center is now a reality. By letting your advanced phone system do more work and qualification of your prospects, your call center service representatives can spend more productive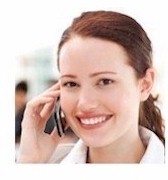 time selling and promoting rather than just trying to keep a prospect on the line.

Prospects can now be called and introduced with a consistent, professional message. Your call introduction will be a clear, concise message that YOU want to present.

Fewer agents can now process far more calls in this new call center. You can hire call center agents that can work from your center or from home. Recruiting telemarketers into this environment is much easier.

Call centers can become as much as 10 times more productive using this smart and professional marketing approach.

Phone campaigns that took days or weeks to perform can now be accomplished in just hours!

Contact DSC to learn more about this advanced contact center technology.