<! Main body of page >

Contact Center Provider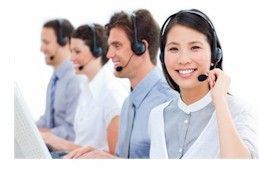 Database Systems Corp. develops the technology and products that can improve the productivity of a contact center or help desk call center. Our call center phone system and telemarketing software can streamline your operation while providing controls and consistency in a live answering service center.

Contact DSC to learn more about these call center products and technology.

The following organization provides call center operations and outsourcing services. Information presented on this page was provided by the company or found on the company's website. Database Systems Corp. does not endorse the company's products and services nor warrant the accuracy of this information. For current information, please visit the company's website listed below.


---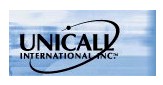 Unicall International, Inc.
Unicall is an inbound and outbound call center that specializes in business-to-business telemarketing and call center outsourcing engagements.

Unicall is a leading telemarketing company with more than 40 years of combined industry experience. Our telemarketing expertise ranges from inbound telemarketing, inbound customer service, E-care and Internet order processing to outbound telemarketing, which includes telemarketing lead generation, product sales, membership renewals, market research, web design and telemarketing lists.


---
Company Profile Information
Organization:



Unicall International, Inc.



Telephone: (none)

Website: www.unicallinc.com

Email: (none)
Additional Company Information
Our robust platform of outbound telemarketing and inbound call center services includes customer care, telemarketing lead generation, telemarketing lists, product sales and market research services. Please visit the teleservices section of this site for more information about our wide array of teleservices and telemarketing solutions.

Unicall's call center services have been engineered to integrate the latest call center technology, teleservices methodologies and proprietary quality controls systems to ensure that you will receive the best quality oriented telemarketing services available. Our innovative technology platforms combined with our extensive outbound telemarketing expertise ensures increases in productivity and efficiency, and ultimately allows us to lower new business acquisition costs while achieving higher performance objectives for our clients.




---
Advanced Contact Center Technology
Imagine having a contact center with ALL of your call center agents talking ONLY with interested prospects. With technology from Database Systems Corp. this type of advanced contact center is now a reality. By letting your advanced phone system do more work and qualification of your prospects, your call center service representatives can spend more productive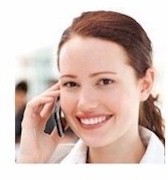 time selling and promoting rather than just trying to keep a prospect on the line.

Prospects can now be called and introduced with a consistent, professional message. Your call introduction will be a clear, concise message that YOU want to present.

Fewer agents can now process far more calls in this new call center. You can hire call center agents that can work from your center or from home. Recruiting telemarketers into this environment is much easier.

Call centers can become as much as 10 times more productive using this smart and professional marketing approach.

Phone campaigns that took days or weeks to perform can now be accomplished in just hours!

Contact DSC to learn more about this advanced contact center technology.