Directories
Lead Generation
Lead Management Software
Live Lead Transfer
Call Centers
Debt Collection Agency
Financial Services
Insurance Leads
Marketing Leads
Business Lists
Mortgage Leads
Phone Service
Real Estate Leads

Call Center Directories
Call Center Consultants
Call Center Design
Call Center Training
Contact Centers
Customer Service Call Centers
Help Desks
Inbound Call Centers
India Call Centers
Outbound Call Centers
Live Answering Services
Call Center Outsourcing
Offshore Call Centers
Telemarketing Call Centers

Related Applications
Predictive Dialer
Telemarketing Call Center
Call Center Solutions
Call Center Outsourcing
Customer Call Center Company
Call Center Equipment
Call Center Solutions
Help Desk Software
Contact Centers
Telemarketing Software
Telemarketing Services
Contact Management
Telecommuting Call Center
Virtual Call Center

Information
Call Center Provider
Call Centers
Call Center Software
Customer Service Call Centers
India Call Centers
Offshore Call Centers
Telemarketing Call Centers
Call Center Solutions
Live Answering Services
Help Desks
Contact Centers
Telemarketing Centers
Linux Call Center
Call Center Technology
Telemarketing CRM
Call Center Autodialer
Call Center CTI
Inbound Call Center
Outbound Call Center
Call Center Outsourcing
Call Center Services
Call Center Development
Contact Management Center
Call Center CRM


<! Main body of page >

Contact Center Provider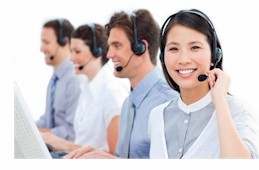 Database Systems Corp. develops the technology and products that can improve the productivity of a contact center or help desk call center. Our call center phone system and telemarketing software can streamline your operation while providing controls and consistency in a live answering service center.

Contact DSC to learn more about these call center products and technology.

The following organization provides call center operations and outsourcing services. Information presented on this page was provided by the company or found on the company's website. Database Systems Corp. does not endorse the company's products and services nor warrant the accuracy of this information. For current information, please visit the company's website listed below.


---

Tele-Response Center, Inc.
Tele-Response Center has been a leader in Outbound & Inbound Teleservices, Direct Mail, Customer and Response Analysis services for commercial and non-profit clients since 1988. Whether providing outsourced commercial teleservices or creating unique and innovative fundraising campaigns, let Tele-Response Center make the call!

Let us show you how to increase fund raising revenue while representing your organization on the phone with care and professionalism. Increase your awareness.


---
Company Profile Information
Organization:



Tele-Response Center, Inc.
Corporate Headquarters
9350 Ashton Rd. Suite 202
Philadelphia, PA 19114


Telephone: 1-800-371-1300

Website: www.teleresponse.com

Email: (none)
Additional Company Information
Through the use of state-of-the-art predictive dialing technology, TRC is able to provide highly efficient list penetration. Close attention is paid to the set-up and management of programs, supported by strong hands-on management.

Dialing tolerances and list strategies are recommended by TRC and finalized through consultation with our clients. Results are monitored and reported daily or as needed.

As new technologies drive the tele-services industry to be more efficient, cost effective and innovative, many agencies lose sight of the importance of the agent.

No matter how efficient and elaborate the technology may be, without old fashioned know-how to communicate one to one, your program is doomed to failure. Combining advanced technology, old fashioned know-how and creative scripting enables us to achieve the results you demand. Our strongest assets are our agents. They make the most of the technology by effectively communicating your message clearly, courteously and honestly.




---
Advanced Contact Center Technology
Imagine having a contact center with ALL of your call center agents talking ONLY with interested prospects. With technology from Database Systems Corp. this type of advanced contact center is now a reality. By letting your advanced phone system do more work and qualification of your prospects, your call center service representatives can spend more productive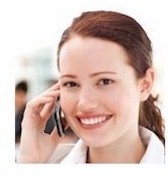 time selling and promoting rather than just trying to keep a prospect on the line.

Prospects can now be called and introduced with a consistent, professional message. Your call introduction will be a clear, concise message that YOU want to present.

Fewer agents can now process far more calls in this new call center. You can hire call center agents that can work from your center or from home. Recruiting telemarketers into this environment is much easier.

Call centers can become as much as 10 times more productive using this smart and professional marketing approach.

Phone campaigns that took days or weeks to perform can now be accomplished in just hours!

Contact DSC to learn more about this advanced contact center technology.