<! Main body of page >

Contact Center Provider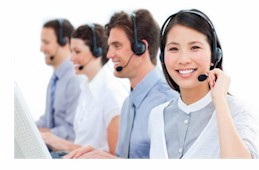 Database Systems Corp. develops the technology and products that can improve the productivity of a contact center or help desk call center. Our call center phone system and telemarketing software can streamline your operation while providing controls and consistency in a live answering service center.

Contact DSC to learn more about these call center products and technology.

The following organization provides call center operations and outsourcing services. Information presented on this page was provided by the company or found on the company's website. Database Systems Corp. does not endorse the company's products and services nor warrant the accuracy of this information. For current information, please visit the company's website listed below.


---

RentATelemarketer.net
RentATelemarketer is a provider of customer contact solutions. We have the experience and personnel to create contact solutions that help you acquire new customers while increasing the loyalty and satisfaction of your current customers.

At RentATelemarketer, you will discover a level of service and dedication that is unmatched in the industry. Our professionals work with you every step of the way to create a solution that is custom-tailored to your particular needs. Not only do these solutions produce better results and enhance your revenue, but they also incorporate your company's values and goals becoming a direct extension of your company.


---
Company Profile Information
Organization:


Telephone: (none)

Website: www.rentatelemarketer.com

Email: (none)
Additional Company Information
Sales Leads are the life blood of most companies. A good salesperson can make hundreds of thousands of dollars a year with sales leads that are properly qualified. Unfortunately, finding a company that knows the inside secrets of generating sales leads and properly qualifying sales leads is like finding a needle in a haystack!

We specialize in generating only the most qualified sales leads using outbound telemarketing. Sales leads generated using telemarketing are of the highest quality. Telemarketing is interactive two-way communication. By asking specific relevant questions, you can determine who are your best prospects, and who are not. Qualified sales leads maximize your sales force's valuable time and increases your ROI.

There is nothing a sales veteran hates more than following up on a sales lead and finding out it's garbage. There is nothing a salesperson loves more than following up on a fresh, highly targeted, qualified sales lead!




---
Advanced Contact Center Technology
Imagine having a contact center with ALL of your call center agents talking ONLY with interested prospects. With technology from Database Systems Corp. this type of advanced contact center is now a reality. By letting your advanced phone system do more work and qualification of your prospects, your call center service representatives can spend more productive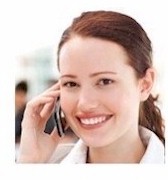 time selling and promoting rather than just trying to keep a prospect on the line.

Prospects can now be called and introduced with a consistent, professional message. Your call introduction will be a clear, concise message that YOU want to present.

Fewer agents can now process far more calls in this new call center. You can hire call center agents that can work from your center or from home. Recruiting telemarketers into this environment is much easier.

Call centers can become as much as 10 times more productive using this smart and professional marketing approach.

Phone campaigns that took days or weeks to perform can now be accomplished in just hours!

Contact DSC to learn more about this advanced contact center technology.