<! Main body of page >

Call Center Services Provider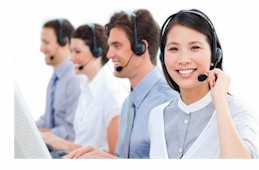 Database Systems Corp. develops the technology and products that can improve the productivity of a call center or help desk contact center. Our call center phone system and telemarketing software can streamline your operation while providing controls and consistency in a live answering service center.

Contact DSC to learn more about these call center products and technology.

The following organization provides call center operations and outsourcing services. Information presented on this page was provided by the company or found on the company's website. Database Systems Corp. does not endorse the company's products and services nor warrant the accuracy of this information. For current information, please visit the company's website listed below.


---

Pacific ConneXion LLC
Pacific ConneXion LLC provides both inbound and outbound call support solutions. PCX solutions are based upon the highest standards in both quality and reliability while still maintaining a savings in your current costs.

Through our various partnerships with the industry's leaders in telecommunications and CTI / CRM technologies, PCX is able to provide you and your customers with a versatile multi-channel contact center. Via the phone, e-mail and web, PCX customer care specialists will be available to support all your customer's inbound inquiries or will provide for all your outbound call requirements.


---
Company Profile Information
Organization:



Pacific ConneXion LLC
EAB Plaza
165 West Tower 6 th Floor
Uniondale, New York 11556


Telephone: 1.800.314.0729

Website: www.pacificconnexion.com

Contact: (none)
Additional Company Information
Company Profile
Pacific ConneXion is a Limited Liability Company (LLC) engaged in the business of Offshore Outsourcing. We specialize in Customer Contact and Call Center Services. Although we operate Internationally, Pacific ConneXion retains its corporate office at

EAB Plaza
165 West Tower 6 th Floor
Uniondale, New York 11556
USA

Operationally, Pacific ConneXion maintains in ops-center, or call center, overseas in the Philippines in one of the major Central Business Districts (CBD) of Manila. Our state-of-the art Customer Contact Center is located at

1606 Centerpoint Building
Julia Vargas Avenue Corner of Garnet Road
Ortigas Center, Pasig City 1600
Philippines

Through our offshore customer contact center, we are able to substantially cut back on our operating costs and pass that savings on to our clients. Furthermore, we do this with no degradation in the quality of services, but rather an enhancement upon the skills and technology.

With our operational requirements in the Philippines, we are able to provide top-notch facilities and services to our clients while maintaining excellent working relationships with them, typically, here in the United States but abroad as well.




---
Advanced Call Center Technology
Imagine having a call center with ALL of your call center agents talking ONLY with interested prospects. With technology from Database Systems Corp. this type of advanced call center is now a reality. By letting your advanced phone system do more work and qualification of your prospects, your call center service representatives can spend more productive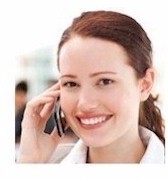 time selling and promoting rather than just trying to keep a prospect on the line.

Prospects can now be called and introduced with a consistent, professional message. Your call introduction will be a clear, concise message that YOU want to present.

Fewer agents can now process far more calls in this new call center. You can hire call center agents that can work from your center or from home. Recruiting telemarketers into this environment is much easier.

Call centers can become as much as 10 times more productive using this smart and professional marketing approach.

Phone campaigns that took days or weeks to perform can now be accomplished in just hours!

Contact DSC to learn more about this advanced call center technology.