<! Main body of page >

Call Center Provider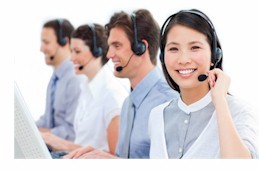 Database Systems Corp. develops the technology and products that can improve the productivity of a call center or help desk contact center. Our call center phone system and telemarketing software can streamline your operation while providing controls and consistency in a live answering service center.

Contact DSC to learn more about these call center products and technology.

The following organization provides call center operations and outsourcing services. Information presented on this page was provided by the company or found on the company's website. Database Systems Corp. does not endorse the company's products and services nor warrant the accuracy of this information. For current information, please visit the company's website listed below.


---

Outsource2India
We are an Indian company and have been serving global customers since 1999. Starting with just a few people, we have grown dramatically in size and maturity.

We are based in Bangalore, one of the most technologically savvy cities in the world and home to multinational companies like GE, Dell, Microsoft, and SAP.

We have access to some of the best global talent and expertise. At Outsource2India, we are not just another vendor, but function as a part of your team in enhancing your goals. We facilitate your growth by helping your business succeed.


---
Company Profile Information
Organization:


Telephone: (none)

Website: www.outsource2india.com

Contact: info@outsource2india.com
Additional Company Information
Our Strength
Our core strength is knowledge about a vast range of outsourcing projects and getting these projects executed properly. We have a team with domain expertise in a variety of domains. Because we have served customers from around the world and completed so many diverse kinds of short and long term projects, our team has developed the ability to understand our customers' requirements and then make sure the project is done according to our customers needs.

Our location in Bangalore at the center of outsourcing action keeps us in contact with the ground realities of outsourcing and compounds our knowledge. Bangalore is to outsourcing what Hollywood is to film making.

Our core competence is outsourcing and knowing the process of taking a job from a customer and getting it done to their satisfaction. That is why we call ourselves "The Outsourcing Experts"




---
Advanced Call Center Technology
Imagine having a call center with ALL of your call center agents talking ONLY with interested prospects. With technology from Database Systems Corp. this type of advanced call center is now a reality. By letting your advanced phone system do more work and qualification of your prospects, your call center service representatives can spend more productive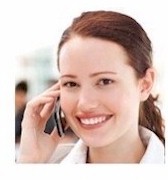 time selling and promoting rather than just trying to keep a prospect on the line.

Prospects can now be called and introduced with a consistent, professional message. Your call introduction will be a clear, concise message that YOU want to present.

Fewer agents can now process far more calls in this new call center. You can hire call center agents that can work from your center or from home. Recruiting telemarketers into this environment is much easier.

Call centers can become as much as 10 times more productive using this smart and professional marketing approach.

Phone campaigns that took days or weeks to perform can now be accomplished in just hours!

Contact DSC to learn more about this advanced call center technology.